NVIDIA could unveil mining-specific GeForce GTX 2080 cards
NVIDIA could make gaming and mining variants of their upcoming GeForce GTX 20 series.

Published Mon, Feb 12 2018 8:28 PM CST
|
Updated Tue, Nov 3 2020 11:52 AM CST
NVIDIA is poised to release its new GeForce GTX 20 series in the next couple of months, with sources telling me it'll happen in March and then other sources saying April. Whatever the release is, it's comign in the next couple of months and it's going to be big. I recently wrote one of our biggest stories of the last 12 months with 'Could NVIDIA block GeForce 20 series cards from mining' and have been thinking about it ever since.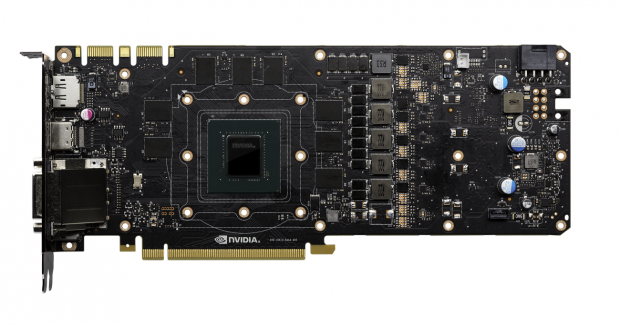 We should see the revised Ampere GPU architecture with it being a refreshed Pascal GPU, but made by Samsung on their 14nm FinFET node, versus Pascal's entire GP10x lineup that is on 16nm by TSMC. On top of the refreshed Ampere GPU we'll see the introduction of GDDR6 which is really going to change things at the high-end side of memory bandwidth.
The perfect card for NVIDIA's new Big Format Gaming Displays (BFGDs), as driving the 65-inch 4K 120FPS with G-Sync and HDR isn't going to be easy, even with the current flock of GTX 10 series cards. But with all of this purported brute speed and bandwidth, the GTX 20 series cards will be even better in miners' eyes as they'll have what should be some amazing hashing rate for cryptocurrency miners.
But after 24 hours of thinking about this, I have a sneaking suspicion that NVIDIA will be gimping the GTX 20 series cards at a hardware level, so that the consumer GTX 2070/2080 cards can't mine crypto, but a mining-specific SKU will be released with a slightly changed GPU.
We could see a GA104 (G = GeForce A = Ampere) split into GP104A and GP104B with A being the consumer Ampere GPU, and the B being a mining-specific GTX 20 series part. The GA104B cards could be headless, shipping with stock coolers and maybe even less PCIe power connectors required.
NVIDIA unveiling two variants of the new Ampere-based GeForce GTX 2070 and GTX 2080 graphics cards wouldn't surprise me, as cryptocurrency mining is an absolutely massive business. Every GPU that is being made is being purchased, driving the price of GeForce GTX 10 series cards through the roof.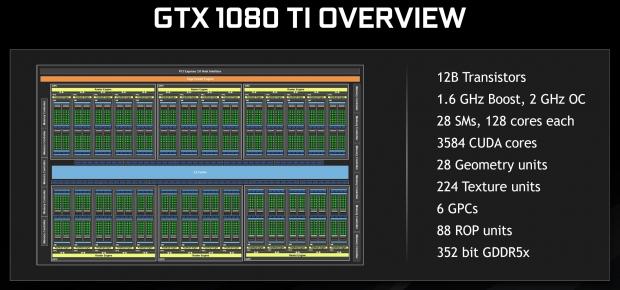 What was once a $699 card in the GeForce GTX 1080 Ti, peaked at $1600 on Amazon and is still hovering over $1000. This can't happen with the GeForce GTX 20 series cards, so NVIDIA has to ensure their cards aren't gobbled up by miners.
Gimping the card at a hardware level achieves this without pissing off miners or gamers. Both of them get to enjoy their respective GTX 20 graphics cards, while NVIDIA can contain the crypto miners from buying all of their new cards.
AIB partners are also kept happy, as the likes of ZOTAC, MSI, GALAX and others who make millions of GeForce graphics cards see their inventories wiped away in a week from crypto miners thirsty for next-gen GeForce GTX 2070 and GTX 2080 cards. With a mining-specific SKU, the AIB partners' cards will be safe from the hungry hands of miners.
But if NVIDIA doesn't restrict mining from the GTX 20 series, what will stop miners from buying them all? Nothing. Absolutely nothing. This is why I think we're going to see a big change for the GTX 20 series reveal, where miners will be addressed and handled, all while NVIDIA ensures that a: graphics card prices do NOT spike to these levels again, and b: there will not be a shortage of GTX 20 series cards for gamers because miners will buy them all.
That is, unless NVIDIA drives the price of the GeForce GTX 20 series cards are inflated above the $499 debut price of a GTX 1080 at launch.
Related Tags