French dominatrix pimps clients out in 'Crypto Slave Farm'
Ever wanted to join a 'Crypto Slave Farm'? Now is your chance!

Published Wed, Dec 20 2017 9:12 PM CST
|
Updated Tue, Nov 3 2020 11:53 AM CST
I didn't think I'd ever have to type this but, Paris dominatrix 'Theodora' has been pimping out her clients to mine cryptocurrency in something she calls a "Crypto Slave Farm". Her slaves, will deposit cryptocurrency into a digital wallet with her clients turning into a "human ATM".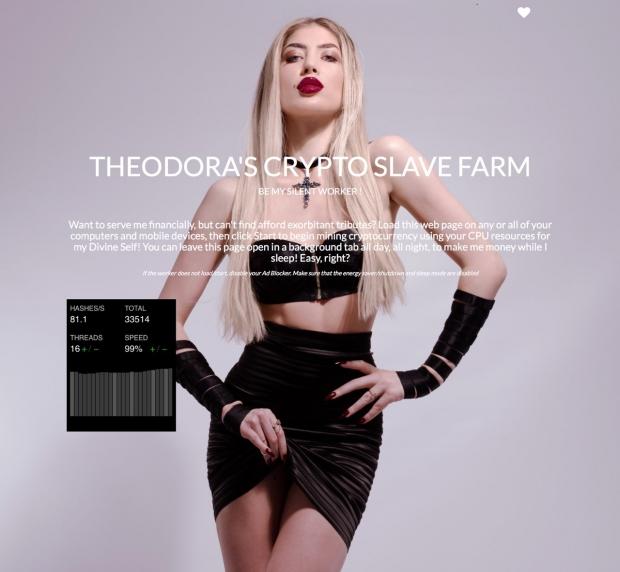 MarketWatch has the story, where they report: "... clients - many of whom never meet her in person - derive sexual pleasure from giving her gifts and money. Exchanges of money can range from several dollars in "tributes," as they are called, to gifts of more than six figures. Some clients even become a "human ATM," meaning they give her complete control over a bank account".
Theodora explains: "It's a form of psychological domination where money is the tool for the transfer of power. It's quite common for powerful men like politicians or CEOs to look for a form of sexual release by submitting to a woman - they are in control all the time during the day - and giving up control financially is a more tangible instrument of power for them".
For those who are interested in being a human ATM, click here.
Related Tags