We might have seen Bitcoin become the cryptocurrency that took headlines in 2017, but Ripple (XRP) smashed an all-time high price just 48 hours ago and now it's Ethereum's time to shine.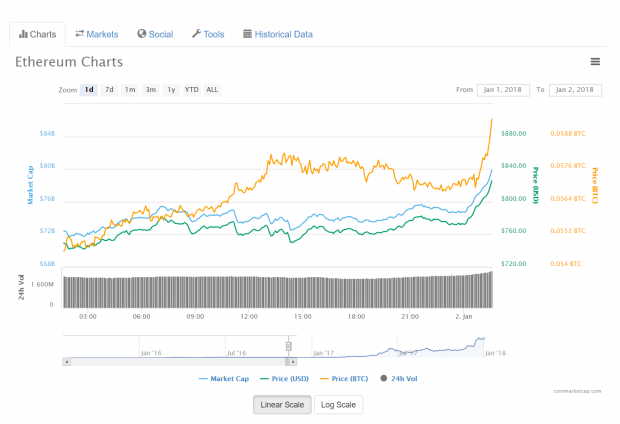 Ethereum has just reached a record all-time high price of $870, jumping 16.5% in the last few hours, boosting its market cap to a blistering $84 billion. Over $3 billion of Ethereum has been shifted around the crypto exchanges in the last 24 hours, or a huge 233,810 BTC worth.
There are 96,714,501 ETH in circulation right now, and my 1.4GH/s ETH mining farm is still going strong with the payout amounts continuing to swell.
On another note, check out my review of the MiningSky Custom Mining Rig V1 with 8 x AMD Radeon RX 580 graphics cards.