It has been a few weeks of manically high graphics card prices, but things are finally starting to settle - at least a little, with pricing now falling on the higher-end cards to not-so-insane-but-just-as-insane prices. I broke a story about GPU prices a couple of weeks ago, but now things have gotten slightly - but not totally better.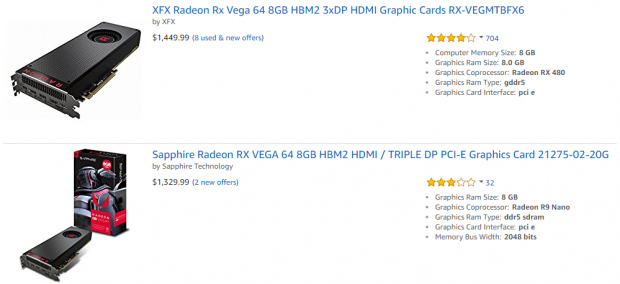 The most expensive listing on Amazon for a GeForce GTX 1080 Ti Founders Edition is $3370, but you can buy an EVGA GeForce GTX 1080 Ti SC Black Edition GAMING for $859, or an ASUS ROG STRIX GeForce GTX 1080 Ti for $1099. EVGA's other GTX 1080 Ti FTW3 GAMING costs $1159, while the AORUS GTX 1080 Ti costs $1197. Crazy stuff, but a few hundred dollars cheaper than the post-crypto crash over the last couple of weeks.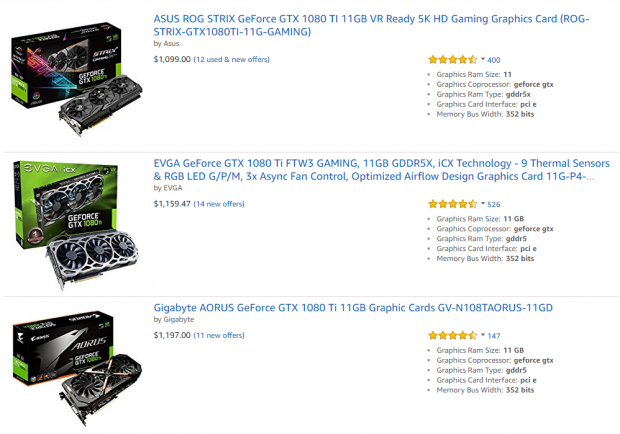 Over on the Team Red side of things, the most expensive listing of a Vega-based graphics card goes to the GIGABYTE Radeon RX Vega 64 that costs a whopping $1999, or the retail version of the Radeon Vega Frontier Edition which rolls out with a $1799 price tag. Other than that, we have a PowerColor RX Vega 64 for $1099, while SAPPHIRE's RX Vega 64 is $1329, and the XFX RX Vega 64 is $1449.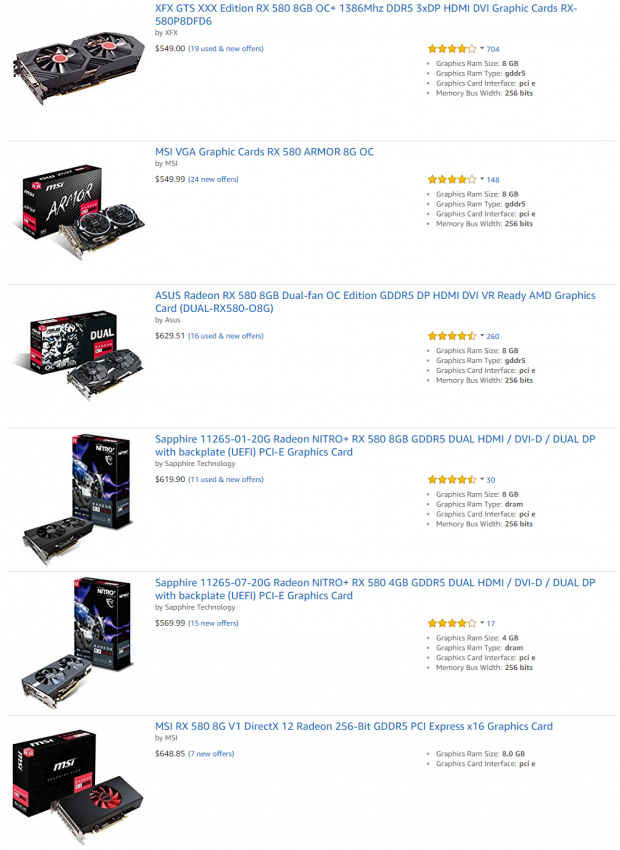 There's still some serious premium pricing applied to the Radeon RX 580 which is floating between $550 and $630.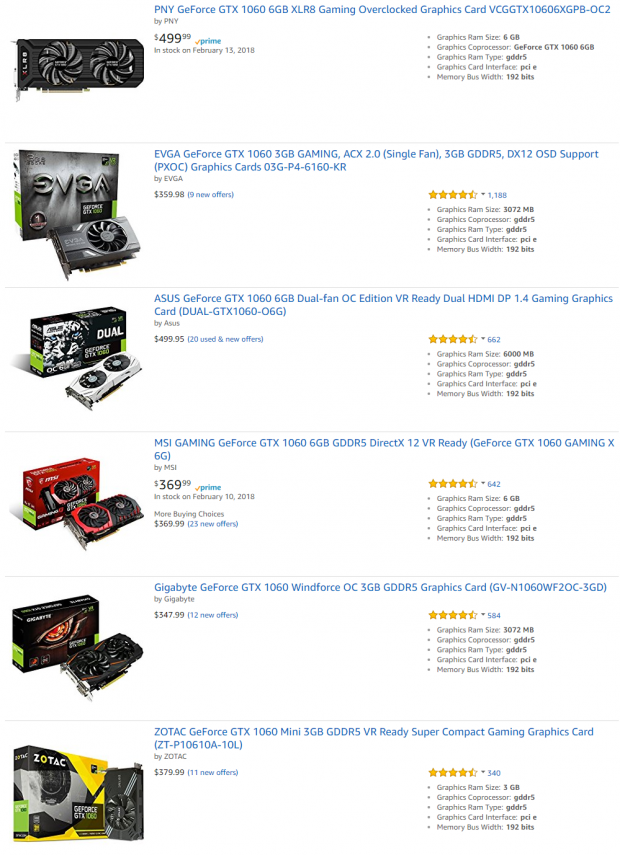 As for the GeForce GTX 1060, we're looking at between $369 (that's better!) and $500 depending on the brand/overclock/3GB or 6GB version.