Destiny won't be upgraded to 60FPS on PS4 Pro
Bungie could help Sony sell tons of PS4 Pro consoles by enabling Destiny at native 60FPS, but the devs have no plans to do so.

Published Wed, Sep 14 2016 9:51 AM CDT
|
Updated Tue, Nov 3 2020 11:58 AM CST
Destiny, one of the PS4's best shooters, won't harness the power of Sony's new 4K-ready PlayStation 4 Pro console.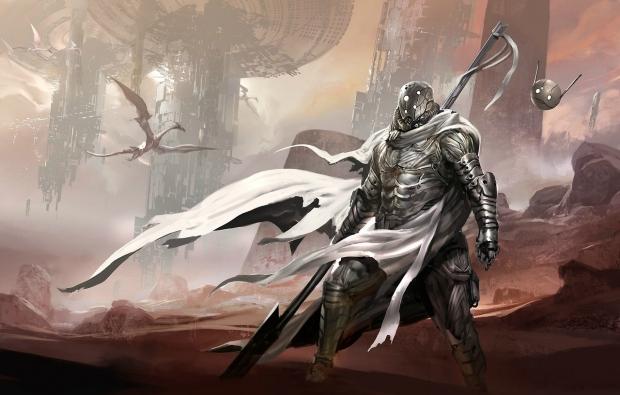 One of the best things that Sony could do to sell PS4 Pro consoles is to work with Bungie to upgrade Destiny to native 60FPS. I could care less about 4K support or HDR, just enable 60FPS and I'll be happy. Destiny is an extremely competent console shooter that clearly carries forth everything Bungie's learned from the Halo series, but there's just one problem: the game is locked at 1080p 30FPS.
Sadly, Bungie has no plans to upgrade the current form of the game, Destiny: Rise of Iron, to enable native 1080p 60FPS on the PS4 Pro. Speaking to Gamespot, Destiny executive producer Scott Taylor said Bungie has no plans to upgrade the game on PS4 Pro right now, but that could change in the future. "No, we're not planning on any support for PS4 Pro. Not for Rise of Iron. Maybe as far as the future, but we have nothing to announce today. But I mean we'll be looking at [PS4 Pro upgrades]."
Don't get me wrong, though, I'm well aware of Destiny's problems. The game perpetuated an extremely exploitative and coercive DLC marketing scheme to force players to keep buying overpriced expansions, and now Destiny has microtransactions. The game is definitely an impressive shooter, but it's marred by tons of flaws that hold it back.
In any case, Destiny 2 will likely have some sort of PS4 Pro support when it launches next year.
Destiny's new massive Rise of Iron expansion launches September 20 exclusively on PS4 and Xbox One for $30. It will be the last major expansion before Destiny 2 ships in 2017.
Sony's new PS4 Pro console, which enables 4K upscaling, HDR support, and upgraded performance for 1080p HDTVs, will launch on November 10, 2016 for $399. Check below for a list of everything we know about the console so far, including specs and recent coverage:
PS4 Pro: What we know so far:
Double GPU power over existing PS4 models (roughly 2x AMD Radeon HD 7850)

AMD Polaris GPU support

16nm FinFET APU likely

CPU with boosted clock rate

Higher memory bandwidth

No 4K UHD Blu-ray player

Launches November 10 for $399

4K resolution upscaling

HDR support

Higher frame rates, improved in-game performance across the board

Plays all existing PS4 games, but not every PS4 game will leverage the new hardware for improved performance

1TB hard drive
Read more about Sony's PS4 Pro:
Related Tags