Here's why Sony nixed PS4 Pro's 4K Blu-ray player
Sony's new 4K PS4 Pro is missing something big: a 4K UHD Blu-ray player. Here's all the reasons why Sony cut out this major feature.

Published Thu, Sep 8 2016 5:34 PM CDT
|
Updated Tue, Nov 3 2020 11:58 AM CST
Sony's PS4 Pro is all about 4K...except when it comes to 4K Blu-rays. That's right, the PS4 Pro doesn't play 4K UHD Blu-rays. Why would Sony make such an obvious omission especially when its competitor's $299 console supports it? So it could push gamers to sign up for its digital 4K movie streaming service called ULTRA.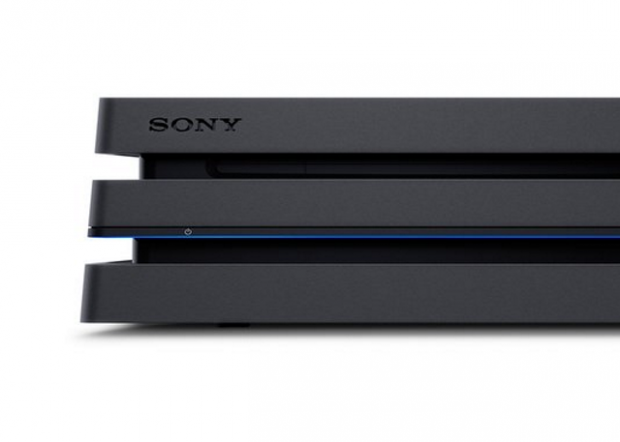 In its own words, here's why Sony cut out the 4K UHD Blu-ray player from the PS4 Pro: "Our feeling is that while physical media continues to be a big part of the games business, we see a trend on video towards streaming. Certainly with our user base, it's the second biggest use case for people's time on the system so we place more emphasis on that area," Sony Interactive Entertainment President Andrew House told The Guardian.
In actuality, there's a few reasons Sony shaved of 4K UHD Blu-ray support from its new PlayStation 4 Pro. The most obvious reason you'd think is because of the cost of the Blu-ray player itself, but the reality is that the PS4 Pro already has the requisite hardware for 4K UHD video playback, which is the most expensive part.
4K Entertainment

Q: Does PS4 Pro support Ultra 4K Blu-ray Discs?

No, PS4 Pro's internal Blu-ray drive does not support the new Ultra 4K Blu-ray Disc format. It supports the same Blu-ray Disc specs as the standard PS4. The Blu-ray Disc Player application, however, will support high-quality upscaling of DVD and Blu-ray Disc content.

Q: What 4K entertainment options will PS4 Pro support?

4K streaming apps for Netflix and YouTube are in development. Though 4K streaming is still in its early days, other services are likely to offer 4K video content in the future as well.

Q: Will there be any 4K PlayStation Store movies or TV shows?

There are no plans for this at PS4 Pro's launch, but the PlayStation Network team is looking into it.
No, Sony cut the feature for many reasons, the first of which so it could push people towards its new premium 4K service called ULTRA, which, outside of YouTube and Netflix, will be the only way to watch 4K movies. But there's one massive problem with this approach: the everyday person doesn't have the internet connection speeds required to stream 80GB+ movies.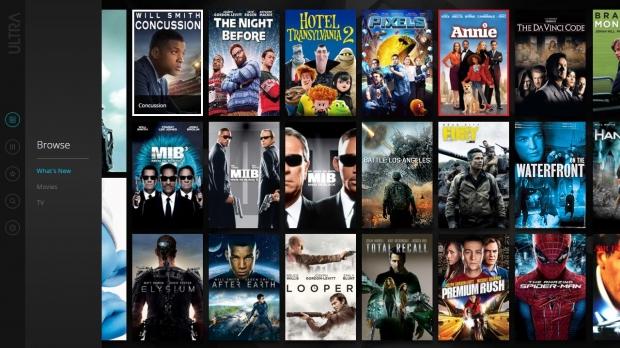 So let's talk about ULTRA for a bit. The biggest downside of ULTRA is that it doesn't have a monthly subscription service. You have to buy each 4K movie piecemeal for $30 from the Sony Pictures Store and stream it from Sony's network. ULTRA includes a limited selection of movies from Sony Pictures and Columbia's library, which are rendered in 4K and have HDR support. You can also upgrade movies you own in your Ultraviolet library to 4K for a "fraction of the cost" of buying them at regular cost.
ULTRA sounds like an extremely clunky and awkward way for consumers to access 4K video content. But there's more: Sony's PS4 Pro will support Netflix content in 4K.
This partnership between Sony and Netflix is another big reason that the PS4 Pro lacks a 4K UHD Blu-ray player; if everyone had the choice to pop in 4K discs, no one would smash their internet bandwidth by streaming 4K content via Netflix.
Sony's Andrew House said that Netflix would add over 6,000 hours of 4K content to its catalogue, and all of it would be streamable on the PS4 Pro. Also remember that Netflix charges an extra fee on top of the subscription price to watch content in 4K.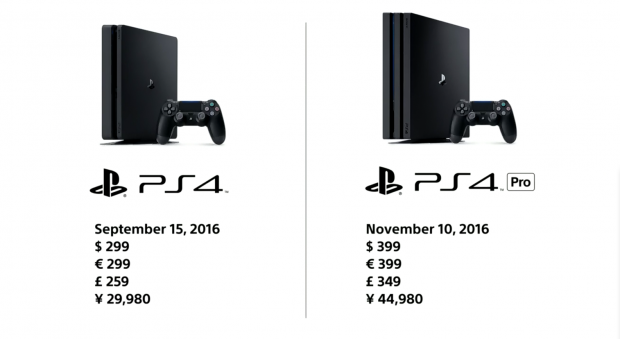 Another big reason that the PS4 Pro doesn't have a 4K Blu-ray player is because of the console's lower $399 cost.
Since the PS4 Pro is outfitted with an AMD Polaris GPU, Sony is likely selling the console at a loss for just $399. I personally expected a minimum price tag of $459 given the capabilities of the console tech. To make up for that loss, the company rose the price of key subscription services like PlayStation Plus and cut the 4K UHD Blu-ray player so viewers had to buy 4K movies via Sony's ULTRA service at $30 each and sign partnership deals with services like Netflix.
Sony's logic here is simple: the lower the cost of the console, the more units they'll move. The problem here is that more than 40 million people already own PS4s and don't like the idea of having to spend another $400 just 3 years after their initial purchase (and that's if you bought it at launch--if you bought a PS4 a few months ago, you're probably kicking yourself).
This brings me to my next point on how Sony kept the price so low: they're not offering a trade-in program.
Companies often offer a kind of step-up program to make the transition less jarring for consumers' wallets, but Sony isn't offering a PS4 trade-in program for the PS4 Pro. Sure you can probably trade in your PS4 at Gamestop and get like $100 for it, but that's not a viable option for most. By not offering any special trade-up promotions, Sony ensures that gamers will have to pay 100% of the PS4 Pro's $399 cost, thus helping mitigate the loss.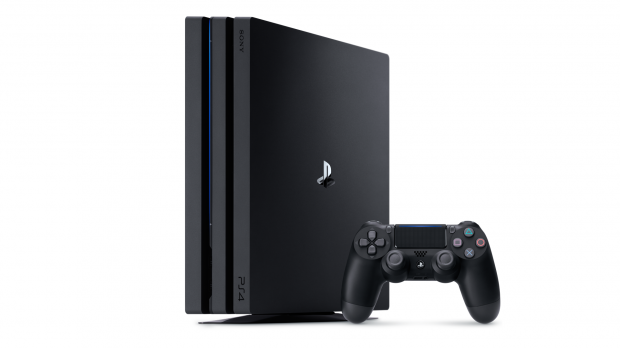 Another reason is that Sony wants to save 4K Blu-ray players for its next PlayStation console. Sony is testing the waters with the PS4 Pro to see if the new iterative cycle is worth continuing. They can't play their entire hand all at once, and 4K UHD adoption is sparse, with 4K Blu-rays even sparser.
As the market matures, Sony will likely release a refreshed PlayStation outfitted with a 4K UHD Blu-ray player, but now it's a little too soon.
Remember that Sony is in the business of selling you hardware. If they sold you definitive hardware all at once, you'd never need to upgrade. Also the iterative cycle may flop, and Sony wants to keep its options open. Since Sony was literally designing the PlayStation Pro as soon as the PS4 shipped back in 2013, it's logical to suspect they're already planning on the PS4 Pro's successor.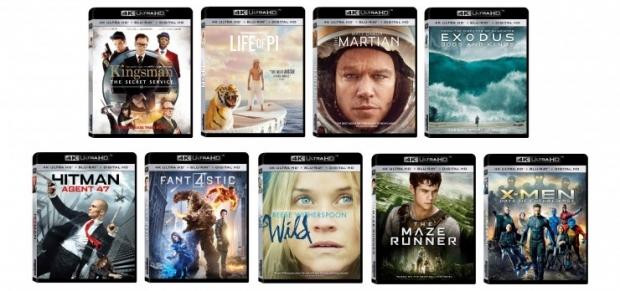 The most bewildering thing about the console's lack of UHD Blu-ray support is that Sony is literally directly responsible for the 4K UHD spec itself. Sony is one of nine companies that founded the Blu-ray Disc Association, and is one of the first companies to release actual UHD Blu-ray movies.
It's true that 4K UHD Blu-rays are still in their infancy, but Sony has ensured that they will be left out once adoption becomes more mainstream--at least with the PS4 Pro. Microsoft, on the other hand, has released the Xbox One S, which, at $299, is the cheapest 4K UHD Blu-ray player on the market. And it also doubles as a pretty competent console that upscales games to 4K resolution. Without 4K UHD Blu-ray support the PS4 Pro is much less future proof than we thought, and gamers may second-guess their purchase as a result.
In conclusion, Sony cut 4K UHD Blu-ray support from its 4K-centered PS4 Pro console for many reasons, but it still doesn't leave us wondering what they were thinking. Even after analyzing the decision in a marketing and business perspective, I think gamers would've rather paid more for something that's more future-proof, especially if there was a trade-up program.
But remember that Sony is going all-in on the PlayStation brand, and that means finding creative new ways to make money. A big indicator of this strategy is how Sony is pushing subscription-based services, a move that saw PlayStation games crossing over to the PC for the very first time with the subscription-based PlayStation Now, and the PS Plus price hike to $60.
Although the PS brand is a big money-maker for the Japanese tech company, Sony is still hurting from other failing sectors. This means the PlayStation brand will be stressed to new levels and we'll be seeing more of these kinds of tactics in the future.
Related Tags