Sony announced its new $399 PS4 Pro (codenamed "Neo") console yesterday, but the lack of a clear upgrade path has left many gamers scratching their heads. Will the PS4 Pro play all old PS4 games better than original PS4s or not? The answer is: maybe, if the devs allow it.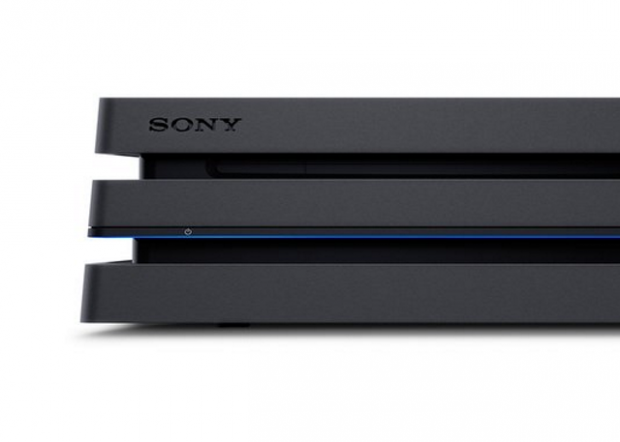 Yesterday we reported that developers hold the ultimately say in how their PS4 games are upgraded on the new PS4 Pro. Old PS4 games must be patched with "Forward Compatibility" upgrades in order to play better on Sony's new PlayStation Pro hardware, but devs get to choose what performance enhancements to apply to their games. This means that all older PS4 games (and possibly newer ones) that are updated with Forward Compatibility won't hit native 1080p 60FPS by default: devs can choose frame rates, upscaling visuals, and a number of different upgrades for their titles.
"Depending on how the developer chooses to use the increased processing power, games with PS4 Pro support are able to render higher or more consistent framerates, increased environmental and character model detail, improved overall visual quality, and other related visual enhancements," Sony said in a recent PS4 Pro FAQ.
Games like Shadow of Mordor, for example, have gone with 4K upscaling versus improved frame rates, whereas Epic Games' Paragon chooses to add extra environmental features. The PS4 Pro will indeed play all PS4 games by default, but there's no guarantee it'll run older PS4 games better than the original consoles.
See Also: PS4 Pro specifications include 4.20 TFLOPs Polaris GPU, overclocked 8-core Jaguar CPU, 310W power draw
SIE President Andrew House adds more credence to Sony's decision to give devs the discretion with this quote, which reveals that Sony will ask its partners--not tell them--to consider upgrading their games to PS4 Pro:
"The same discs and downloads will run on both the standard model and the PS4 Pro. These games will play in multiple ways; in addition to support for the standard model, we're asking our publishing and development partners to consider how they can best support PS4 Pro on 4K TVs and also HDTV's on each and every title," Sony Interactive Entertainment President Andrew House said at the PlayStation Meeting event.

As PS4 Pro architect Mark Cerny, Sony wants to give developers the tools they need to upgrade their games, but devs and publishers will be free to make their decisions:
"With PS4 Pro, we aim to provide developers with the tools and technologies that can further their creative vision," Cerny said during the event.
Sony has confirmed the following fourteen games will be upgraded to leverage PS4 Pro's higher-end hardware:
Deus Ex: Mankind Divided

Rise of the Tomb Raider

Watch Dogs 2

Call of Duty: Infinite Warfare

Killing Floor 2

Call of Duty: Modern Warfare Remastered

Call of Duty: Black Ops 3 (with day one patch)

FIFA 17

Battlefield 1

Dishonored 2

Mass Effect Andromeda

For Honor

Spider-Man

Horizon Zero Dawn
If you've been paying attention to our past PS4 Neo coverage, you'll be familiar with "Neo Mode" and "Base Mode." In this instance, Forward Compatibility is the new Neo Mode, but there's no guarantee older games will run at anything other than Base Mode (the old PS4 spec) on the PS4 Pro. These leaked PS4 Pro slides explain everything.
So there you have it. There's no hard guarantee that old (or even new) PS4 games will hit native 1080p 60FPS on the PS4 Pro. Developers have to choose to optimize their games for frame rates over 4K support, and I think most of them will push to 4K HDR support over FPS in order to gush over their new visuals.
Sony's new PlayStation Pro launches on November 10, 2016 for a surprisingly low price point of $399.
Check below for everything we know about the console so far, as well as a massive gallery of pictures at the very bottom.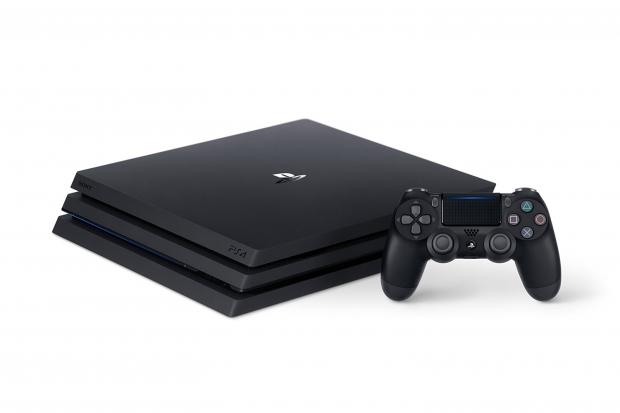 PS4 Pro: What we know so far:
Double GPU power over existing PS4 models (roughly 2x AMD Radeon HD 7850)

AMD Polaris GPU support

16nm FinFET APU likely

CPU with boosted clock rate

Higher memory bandwidth

No 4K UHD Blu-ray player

Launches November 10 for $399

4K resolution upscaling

HDR support

Higher frame rates, improved in-game performance across the board

Plays all existing PS4 games, but not every PS4 game will leverage the new hardware for improved performance

1TB hard drive
Read more about Sony's PS4 Pro: