Sony has just revealed its new high-end upgraded PS4 Pro model (the erstwhile PS4 Neo), which will upscale regular PS4 games to 4K resolution and provide various benefits like improved frame rate and more dynamic environments. But not all PS4 games will use the PS4 Pro's new hardware, and it looks like developers will have the ultimate say in how--and if--their games use the extra horsepower.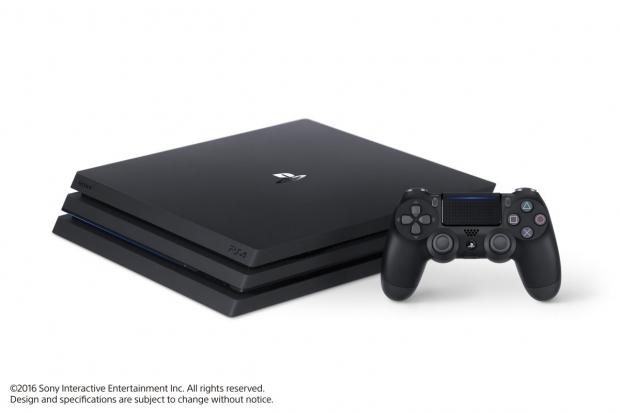 Sony's new PlayStation 4 Pro packs in a serious performance punch over current PS4s, rocking all the specs we expected--a GPU with double the power, a boosted CPU, and higher memory bandwidth--to enable 4K resolution upscaling and boosted FPS rates across a number of games. This means older PS4 games can be enhanced in a number of ways to provide better performance and gameplay experiences over the original PS4 console. There's a catch, though: Sony is just providing the extra hardware, and it's up to developers to decide how--and if--to use it.
"The same discs and downloads will run on both the standard model and the PS4 Pro. These games will play in multiple ways; in addition to support for the standard model, we're asking our publishing and development partners to consider how they can best support PS4 Pro on 4K TVs and also HDTV's on each and every title," Sony's Andrew House said. Notice how he explicitly said "we're asking," pretty much saying that it's entirely optional and that developers have full freedom over whether or not to leverage the console's extra hardware, and how to do so.
"With PS4 Pro, we aim to provide developers with the tools and technologies that can further their creative vision," PS4 architect Mark Cerny said on stage. As developers have to patch PS4 Pro support into older PS4 games via digital updates, not all existing titles will benefit PS4 Pro.
This support is called Forward Compatibility (aka the Neo Mode in the leaked slides) Games that don't have Forward Compatibility will basically play the same as they would on a normal PS4 without any tweaks or optimizations--think of it as putting in a PSOne game into a PS2.
As you'd expect, Sony's first-party studios are striving to update all older, already-released PS4 exclusives to tap PS4 Pro's extra power: games like Uncharted 4 and Infamous: First Light will be optimized for the new console.
Mark Cerny confirms that over a dozen first-party games are getting patched, along with third-party games like Deus Ex: Mankind Divided and Middle-Earth: Shadow of Mordor.
"You may have noticed that several of these titltes including Paragon, Infamous: Last Light, and Shadow of Mordor are already released. That's another aspect of the PS4 Pro experience. A number of games you already own may have been patched to play better on the console. We're referring to this upgrading of your library as Forward Compatibility. Patches for over a half dozen of our first-party titles are in the works, as well as quite a few from our third-party partners.
So now that we know that PS4 games have to be patched with Forward Compatibility to actually play better on a PS4 Pro console, let's talk about the various options devs have in terms of upgrades.
According to the presentation--which didn't have a lot of specifics--developers will have quite a bit of freedom when it comes to Forward Compatibility upgrades. These upgrades, optimizations and modes can be tweaked in favor of 1080p or upscaled 4K, so there's no hard limitations or restrictions. Mark Cerny explains:
"Epic Games has chosen to increase the quality of the graphics in a great number of ways: enhanced visual effects, procedural ground cover, higher scene complexity, greater texture fidelity, dynamic reflections, and more," Cerny said during the presentation, highlighting a video clip of Epic's new Paragon game.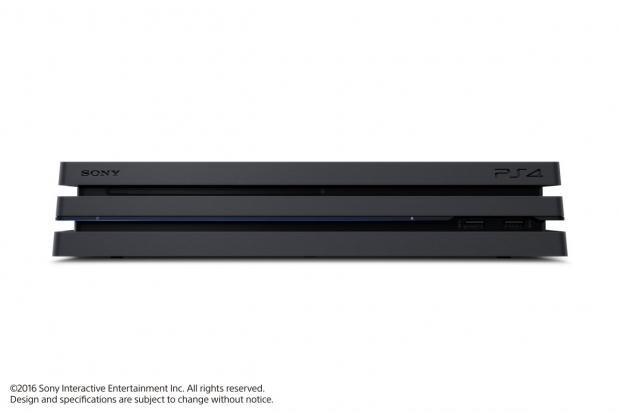 Here's another example how developers are using PS4 Pro's power:
"Warner Bros. is supporting HDTVs in Shadow of Mordor with a number of different modes. Here you can see how super-sampling anti-aliasing is used to bring the detail of the high resolution imagery over to a 1080p display," Cerny continued.
And finally, we have an example of the PS4 Pro's "streamlined rendering techniques" that render 4K resolution on lower-res displays:
"This is For Honor again, playing on HDTVs. You can see how the extra power of the new console is used to boost the visual density of the scenes, and also to bring much of the impressive richness of the 4K graphics over to lower resolution displays."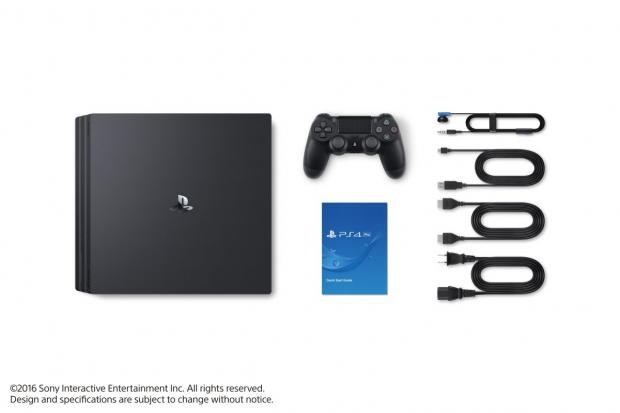 Why this matters
Developers are finicky, and many of them probably won't like having to do tons of extra work and optimize their game for a resolution that most people probably won't use. Others might feel differently, of course. But the thing that concerns me is that a dev might be able to choose upscaled 4K support instead of higher performance on 1080p.
As Mark Cerny mentioned above, Shadow of Mordor just upscales the graphics to look better on HDTVs. But what if gamers don't really want upscaled graphics? What if they want native 1080p 60FPS performance instead? From what I'm sitting, it looks like the developer will have full discretion on how to handle PS4 Pro's Forward Compatibility.
So if a dev wants to do 4K upscaling and make everything look great but not really tweak frame rates, that could be their choice, and that games Forward Compatibility support could begin and end with that.
Oh, and here's something to think about: what if devs made us pay for these Forward Compatibility updates and patches? Sure they could have the default patch that adds in 4K support or whatnot, but what if you want 1080p 60FPS instead? Maybe the devs could charge you extra for whichever mode they didn't add in--kind of like selling targeted performance as DLC of sorts.
That might sound like total paranoia, but honestly we live in an age of microtransactions, season passes, paid DLC in early access games and a ton of other exploitative--yet profitable--measures, so I've learned to expect this kinda thing.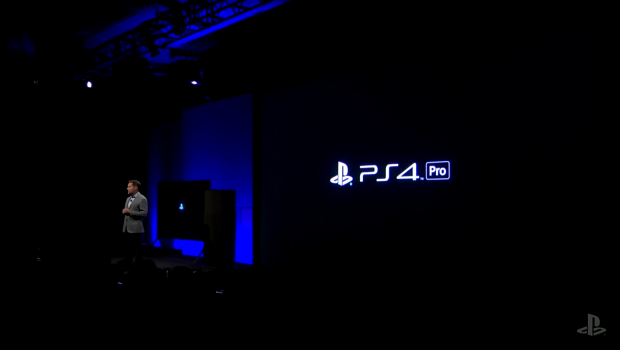 So there you have it. Sony hasn't explicitly detailed how PS4 Pro's Forward Compatibility functionality will work, but from today's presentation, one thing remains clear: developers have the ultimately say in the matter. As such there might not be any guarantee that some of your favorite PS4 games will receive the required Forward Compatibility patches, meaning some games like Dark Souls 3 and Dragon Age: Inquisition may be stuck at the default PS4 performance, or "Base Mode."
Sony's first-party PS4 exclusives will almost assuredly be updated with full Forward Compatibility, though, so you won't miss out on any of the games you actually bought the console to play. Some of those third-party games might fall through the cracks though.
Hopefully you better understand how gaming on Sony's PS4 Pro will work. The Japanese console-maker will likely reveal more info in the coming months. Check below for a list of everything we know about the PS4 Pro so far.
Sony's new PlayStation Pro console costs $399 and launches on November 10, 2016.
PS4 Pro: What we know so far:
Double GPU power over existing PS4 models (roughly 2x AMD Radeon HD 7850)

CPU with boosted clock rate

Higher memory bandwidth

Launches November 10 for $399

4K resolution upscaling

HDR support

Higher frame rates, improved in-game performance across the board

Plays all existing PS4 games, but not every PS4 game will leverage the new hardware for improved performance

1TB hard drive