Bungie has announced that Destiny will get microtransactions starting October 13, complete with its own in-game currency called Silver.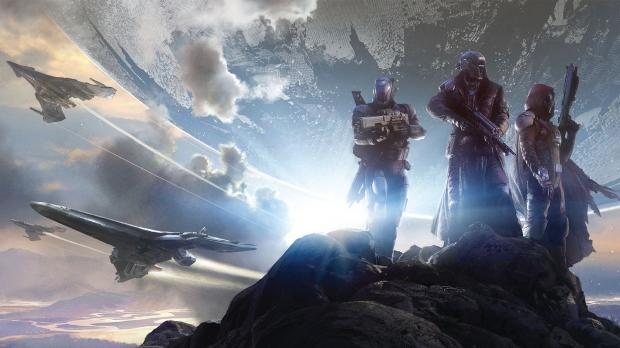 These microtransactions will be cosmetic rather than the pay-to-win schemes, Bungie affirms. A new NPC will arrive in the Tower and players will be able to exchange Silver for their choice of 18 different new emotes. Silver can be purchased for money, but we still don't know the exact exchange rates.
Reports indicate that this new cosmetic microtransaction model is how Bungie will fund Destiny's further development, and will release free DLC updates once a month throughout Fall 2016.
"Our plan is to use these new items to bolster the service provided by our live team for another full year, as they grow and create more robust and engaging events that we'll announce later this year," Bungie said in their official update. "It has been, and continues to be, our goal to deliver updates to the game. Going forward, our live team is also looking to grow beyond vital updates and improvements to focus on world events, experiences, and feature requests."
So far Bungie has been pretty careful about doing major things to alter Destiny as a whole, but this could send shockwaves through the entire community. Even though the paid content is cosmetic in nature--emotes Sparrow/ship skins and maybe some shaders--the spectre of pay-to-win guns and armor still rears its ugly head.
Also, what if no one buys the cosmetic items and Bungie doesn't hit their minimum goal for funding? Will the free DLC packs be canceled? Will Bungie try something more dramatic? Only time will tell, and come October 13, Destiny will start down a new road that could make or break the game's future.