Will last-gen game support hold iterative consoles back?
Iterative consoles bring a host of benefits, but also some drawbacks: could last-gen backward compatibility be holding PS4 Pro and Xbox One S back?

Published Sun, Nov 27 2016 3:50 PM CST
|
Updated Tue, Nov 3 2020 6:58 PM CST
Just like last-gen with the PS4 and Xbox One, the new iterative cycle of consoles is a balancing act. Sony's 4K-ready PS4 Pro and Microsoft's upcoming "monster" Project Scorpio have considerable benefits for console gamers, with higher-end specs and native backward compatibility with original PS4 and Xbox One games being chief among them. But will outdated, older-specced last-gen ports end up holding developers--and the consoles themselves--back?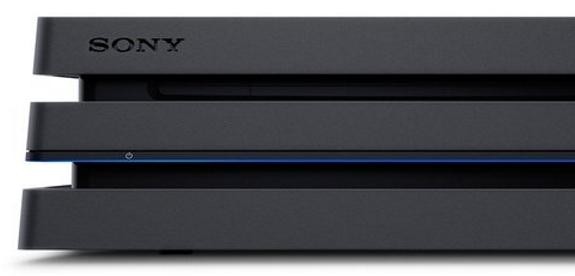 As we've already seen with Sony's PS4 Pro, iterative consoles bring their share of trade offs. Although the system can hit upscaled 4K 30FPS and 1080p 60FPS thanks to its new custom AMD Polaris GPU, the console has technical problems, leading to frame rate drops in native 4K games as well as noticable stuttering in super-sampled 1080p games. The magic with iterative consoles is their flexibility: they play all old games, they upscale graphics for 4K UHDTV owners, and even benefit 1080p owners with higher frame rates and super-sampled graphics.
But will this last-gen backward compatibility eventually compromise performance and hinder the potential of these systems? If Sony and Microsoft are stuck looking in the past, will the true next-gen console gaming future be jeopardized? One dev thinks so, and says last-gen could add a lot of extra work to developers, who will be making games for many more platforms with the iterative cycle:
"The major problem for us as the developers is that there is going to be line-up of different but still same consoles with mandatory backwards compatibility," GameFarm head dev and CEO Peter Nagy, who is working on cRPG Vikings: Wolves of Midgard, told Gamingbolt.
"So it only adds more requirements we have to take care of instead of focusing on the development. Tuning the game to a single platform is well possible, but tuning the game to multiple performance wise different platforms is very annoying and requires additional costs without any real gameplay benefits beyond some visual improvements.
"I understand that incoming VR and 4K has different needs but the market may become a bit overpopulated with income of XBOX ONE S and Project Scorpio."

Sony, however, directly contradicts Nagy's words by saying the Forward Compatibility enhancement patches (which add 4K 30FPS, 1080p 60FPS, native 4K, HDR support and more) are actually very easy for developers to make.
"The target was to make sure that support [for the PS4 Pro] could be done for a fraction of a percent of the overall effort," PS4 Pro architect Mark Cerny said in a recent interview with GamesIndustry Biz.
"And I do mean a fraction of a percent. I mean, I've run the math, and it's 0.2 or 0.3 percent for these projects -- some of them. So at that point, I think it's very natural for the development community to support the platform."
Read Also: New iterative cycle may trigger console gaming collapse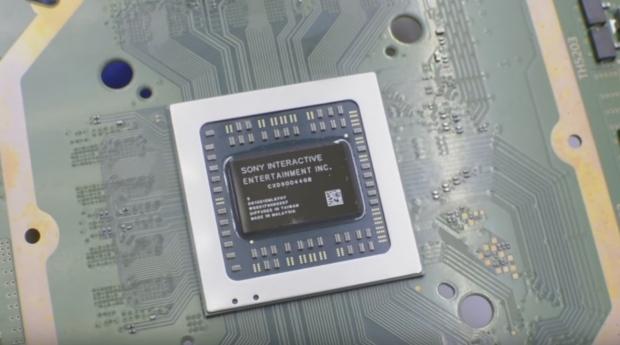 Read Also: PS4 Pro's outdated hardware could bottleneck performance
But despite Sony's assurances, the PS4 Pro's power comes at a cost, and there's a very distinct balancing act going on within the console's chassis.
Sony says it had to use and outdated Jaguar CPU architecture with the PS4 Pro to ensure smoother backward compatibility with existing games. Although the PS4 Pro's 8-core Jaguar CPU is overclocked to 2.1GHz, it's still a very old CPU, and isn't an optimum choice for the new AMD Polaris GPU.
This hints that AMD had to scale back the PS4 Pro's GPU, even more, to ensure it didn't bottleneck the outdated Jaguar CPU.
Original PS4 Specs
CPU: 8 Jaguar Cores at 1.6GHz
GPU: AMD GCN, 18 CUs at 800MHz (equivalent to Radeon HD 7850)
Memory: 8 GB GDDR5, 176 GB/s
PS4 Pro Specs
CPU: 8 Jaguar Cores at 2.1GHz
GPU: 4.20 TFLOPs Polaris GPU
Memory: 8 GB GDDR5, 218 GB/s
After all, we've seen some interesting performance disparities between the PS4 Pro with its new fancy 16nm SoC and the original 2013 PS4 that uses an outdated 28nm APU, with the PS4 actually coming out on top in some instances.
The key difference here is that the original PS4's CPU and GPU were tailor-made to compliment one another, and with the PS4 Pro, Sony forced two components together that aren't necessarily meant to complement one another, thus all the scaling.
So we've already established that the PS4 Pro's hardware isn't nearly anywhere it should be, with half of that decision being made to ensure optimum PS4 backward compatibility and the other half is Sony's unwillingness to wait until AMD rolled out its new Zen CPU architecture in 2017.
Sony wanted to get the PS4 Pro out before holiday 2016 to soak up sales all throughout late 2016 and early 2017, whereas Microsoft has to wait until Holiday 2017 before its Project Scorpio system is ready.
Benefits of the new iterative console cycle
But what about the benefits of the PS4 Pro and the new iterative console cycle?
The PS4 Pro is cheap, at only $399, and is extremely accessible. What's more is that it plays all existing PS4 games, with a portion of these titles getting enhancement upgrades via Forward Compatibility patches, adding in 1080p 60FPS mods, upscaled 4K 30FPS, native 4K, and HDR modes to bring the most vibrant high-def console gaming we've seen to date.
Project Scorpio will also play all Xbox One games and even Xbox 360 backward compatible games, giving it a clear edge on the PS4 Pro.
Scorpio, however, will be priced as a premium system, likely starting at $599 or higher, so Sony's $399 PS4 Pro has a clear edge on the system in terms of cost--but not in specs.
So the iterative cycle doesn't flip the reset switch and make gamers trade in all their old games and consoles to keep up with the times: it's a successive building block kind of deal, where all the old games are supported.
Read Also: Here's all the PS4 Pro upgraded games so far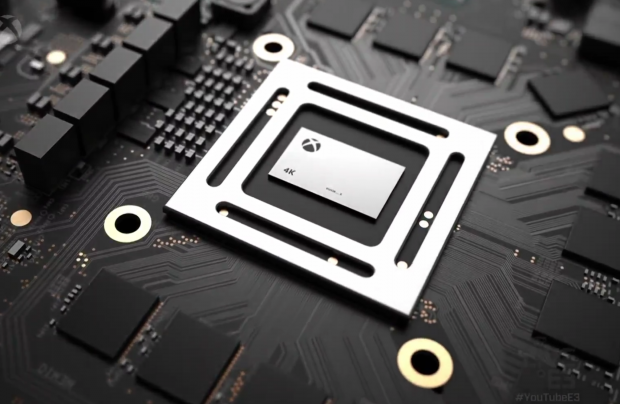 Potent next-gen power
Now that AMD is rolling out its next-gen, ultra-flexible and scalable Zen CPU and Polaris and Vega GPU architectures next year, console-makers have a bevy of powerful hardware to optimize for their consoles. While the PS4 Pro's hardware is locked into place, it still leverages a potent Polaris GPU that technically smashes the PS4--but as we said above, potential bottlenecking and un-optimized updates can counterbalance this raw power.
Project Scorpio, on the other hand, will be an entirely different beast altogether. While it will follow the basic rules of the iterative cycle, Microsoft assures the console will usher in a new era of console 4K gaming the likes of which we haven't seen yet.
"Here we are, three years into the generation, and we also have gamers saying, 'Hey, I want the most power, I want the best experience possible,' and that's what Project Scorpio is all about," Microsoft's Senior Global Product Marketing Director Aaron Greenberg told IGN in a recent interview.
"[Project Scorpio] will be the most powerful console ever made. It will deliver 4K gaming to people in the living room on their TVs that they have not experienced before," Greenberg affirmed.
"So today, a lot of people who are spending thousands of dollars on high-end PCs are able to experience 4K gaming, sure, but to be able to bring that at scale to the living room, to the console market, is what Scorpio is all about."
Read Also: Project Scorpio renders games in native 4K
Project Scorpio confirmed specs:
6 TFLOPs of performance

320GB per second memory bandwith

8 CPU Cores
Project Scorpio Hardware Predictions:
CPU: 8-core Zen CPU
GPU: Based on a highly-customized form of AMD's new Vega architecture to hit native 4K gaming
SoC: Based on a scaled, customized form of AMD's new experimental Raven Ridge APUs that combine both Zen CPUs and Vega GPUs to hit impressive performance
RAM: 12GB of GDDR5 unified system memory clocked at 320GB/s
The console also runs at an extremely cool 35C, according to Sony, thanks to its new FinFET-based SoC.
The PS4 Pro's performance is a kind of "you have to see it to believe it" deal, so it's somewhat difficult to convert gamers in a traditional environment. But the major advantage here is that gamers won't have to rebuy any new games--just a new console and potentially a new 4K UHD TV, but you'd be surprised how the adoption rage has surged.
But at the same time, Sony has potentially alienated its 40 million+ PS4 userbase by telling them a newer, more powerful console is better than the system they bought back in 2013. Even with this, a good portion of gamers see the benefits outweigh the costs and potential downfalls of the system.
Conclusion: Power comes with trade-offs, as always
In any case, it's clear that the PlayStation 4 Pro, and the entire iterative cycle itself, presents some very clear advantages to console gaming. But with those advantages come trade-offs and a distinct balance of power that's been present in the console world since time immemorial, and I don't think it's going anywhere any time soon.
I do think that last-gen will eventually hold the cycle back--well it actually already is in the PS4 Pro's case, but it's both a combination of last-gen hardware and games that are holding that specific system back--and devs and console-makers may have to make some pretty tough decisions in the coming years.
It really comes down to this: would you rather have stable games or flashy graphics? If you want both, then that will likely take a whole new generation of consoles--or a whole lot of hardware and software optimizations, which Microsoft is readily doing with its Windows 10 UWP framework and Project Scorpio's enthusiast-grade specs.
Sony's PlayStation 4 Pro console is now available for $399. Check below for a huge list of everything we know about the console so far, including specs and more.
Microsoft's Project Scorpio console is slated to release Holiday 2017, but no official pricing details have been released so far. Check below the PS4 Pro info for a huge checklist of everything we know about Project Scorpio, too.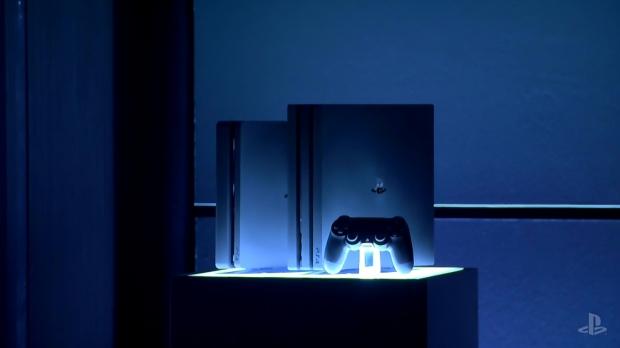 PS4 Pro: What we know so far:
Double GPU power over existing PS4 models (roughly 2x AMD Radeon HD 7850)

AMD Polaris GPU support

14nm FinFET SoC likely

CPU with boosted clock rate

Higher memory bandwidth

No 4K UHD Blu-ray player

Launches November 10 for $399

4K resolution upscaling

HDR support

Higher frame rates, improved in-game performance across the board

Plays all existing PS4 games, but not every PS4 game will leverage the new hardware for improved performance

1TB hard drive
Read more about Sony's PS4 Pro: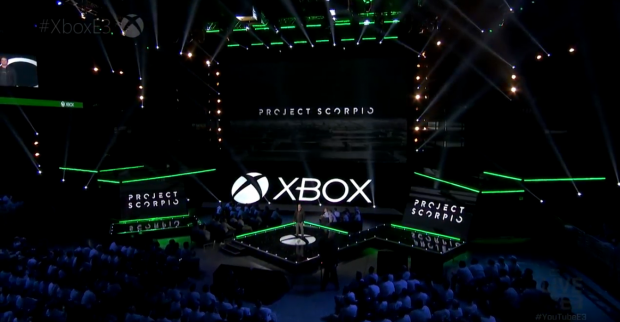 Xbox One Scorpio confirmed specs:
6 TFLOPs of performance

320GB per second memory bandwith

8CPU Cores
Everything we know so far about Project Scorpio:
PRICING: You can find products similar to this one for sale below.

United States: Find other tech and computer products like this over at Amazon.com

United Kingdom: Find other tech and computer products like this over at Amazon.co.uk

Australia: Find other tech and computer products like this over at Amazon.com.au

Canada: Find other tech and computer products like this over at Amazon.ca

Deutschland: Finde andere Technik- und Computerprodukte wie dieses auf Amazon.de
We openly invite the companies who provide us with review samples / who are mentioned or discussed to express their opinion. If any company representative wishes to respond, we will publish the response here. Please contact us if you wish to respond.