New iterative cycle may trigger console gaming collapse
Console gaming's new iterative console cycle has advantages, but it also has some hefty drawbacks, which could trigger a console gaming collapse.

Published
10 minute read time
Console Iterative Cycle
Are we headed for a console gaming disaster?
By adopting a PC-like approach, the new iterative console cycle brings many boons to console gamers including enhanced hardware upgrades to dramatically boost game performance. But this new milestone could be dangerous as well, and it might even jeopardize the entire console gaming industry as a whole. Here's how.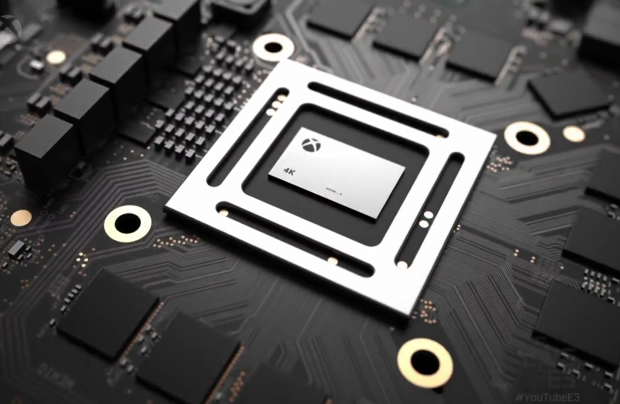 The console hardware cycle is evolving. Instead of releasing new console generations every eight years or so, Microsoft and Sony are taking on a "family" ecosystem type of approach by releasing console refreshes every two to three years. In the past, these refreshes have just been small tweaks, but the iterative cycle sees the refreshes being major overhauls with hardware upgrades. Consoles are now becoming more modular, with a base system evolving every two to three years with new CPU and GPU tech to open doors that were previously reserved for PCs.
This new iterative console approach allows PlayStation and Xbox systems to evolve rapidly so they won't be left behind and obsolete right off the bat. When the Xbox One and PS4 launched in 2013, they were already obsolete. Now just three years later, Microsoft and Sony are designing ways to improve them. The iterative cycle means the disparity between the latest and greatest tech and consoles will become smaller - in short consoles will be able to "keep up" with evolving tech.
The new iterative cycle will manifest with Sony's new upscaled 4K PS4 Neo and Microsoft's 4K "monster" Project Scorpio, both of which are still technically PS4s and Xbox Ones, despite being more powerful and having new tech.
But the iterative cycle has its drawbacks, too. The cycle now sees the generation fractured into multiple tiers; in a way, it's kind of like a generation within a generation. The PS4 Neo is still technically a "PS4", but it's also not just a PS4 - it's something greater.
Read Also: How the PS4 Neo and Xbox Scorpio are frustrating and confusing gamers
And how long will it take before PS4 and Xbox One are obsolete in relations to their newer, fancier relatives? Since consoles will evolve every two to three years with a new model, that means the rate at which older consoles become obsolete will be accelerated too. Plus gamers won't be too excited to spend $400-700 on new consoles so soon, even with a trade-up program.
Furthermore, what about the developers? Devs now have to make multiple versions of all their games to be compatible with all versions of the fractured generation. Looking at Sony's leaked PS4 Neo slides, this could be a huge mess.
BioWare co-founder Greg Zeschuck even went so far to say that PS4 Neo upgrades are a "huge pain in the ass that flies in the face of the purpose of consoles":
"I'd say that'd be a gigantic pain in the ass that flies in the face of the purpose of consoles," BioWare co-founder Greg Zeschuk told GameSpot.
"It's funny, there's actually some stories behind that. For example, the original Xbox...Microsoft actually had multiple different DVD drives. They didn't tell anyone that, but as a developer, you discovered that you have different performance, and sometimes you'd have these boxes of refurbished drives and different brands and different equipment. It caused incredible variability."
Console Evolution and Outdating
The faster consoles evolve, the faster they become outdated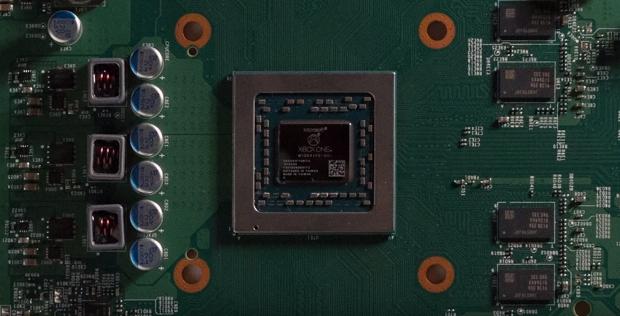 Remember when PS4 and Xbox One gamers started to complain that PS3 and Xbox 360 ports were holding games back? Yeah, that will likely happen again, only in a different fashion. That sentiment will be expressed as the new iterative cycle moves rapidly forward, especially since older consoles will be less relevant thanks to their outdated hardware.
So pushing out new consoles every two to three years is a double-edged sword to the industry and could end up hurting the market.
Consoles used to last us for eight to ten years. But after only three years, Microsoft and Sony are already looking at ways to one-up their respective hardware. They know that the current generation consoles are woefully outdated and have caused a lot of problems for developers, so it's already time to move on.
Sure, the companies have been careful to say that original consoles won't be left behind, but we all know it's only a matter of time. The faster that tech evolves, the faster that older models become obsolete. Xbox 360 and PlayStation 3 had taken about ten years before they were officially retired, but now that iterative consoles promise to speed up the tech adoption rate, a console's lifespan will likely shrink.
I mean look at the jump Microsoft made with the Xbox One S. This is basically Microsoft testing the waters to see if we're receptive to the new iterative cycle and represents the first salvo in the new wave. The new S model is technically an "Xbox One", but it's also not because it has some really impressive new components.

(Photo: Eurogamer)
The Xbox One S not only 40% smaller, but it rocks an efficient new 16nm AMD SoC (down from the original's massive 28nm APU) and features an overclocked GPU and tweaked CPU to provide FPS boosts, and it even upscales 1080p games to 4K for UHD TV owners. On top of in-game performance, the Xbox One S is the cheapest 4K UHD Blu-ray player on the market.
Right now there's literally no reason to buy an Xbox One other than price. Microsoft contends that it's just giving gamers more choice with its "trio" of hardware--the Xbox One, Xbox One S, and upcoming Project Scorpio--but really the Xbox One isn't a valid option right now.
How soon until this happens to the PS4 too? I mean, with the PS4 Neo coming out, gamers really won't want to buy an original PS4, especially since the PS4 Neo will likely deliver native 1080p 60FPS in-game performance.
Once the PS4 Neo and Project Scorpio launch, their older brothers will be outdated. Sure, Microsoft and Sony won't phase them out right away, but once the sales start petering out, they'll start thinking about it. And the iterative cycle is all about looking toward the future and embracing new tech.
Console Pricing
Buying $400 - $600 consoles every 2-3 years isn't feasible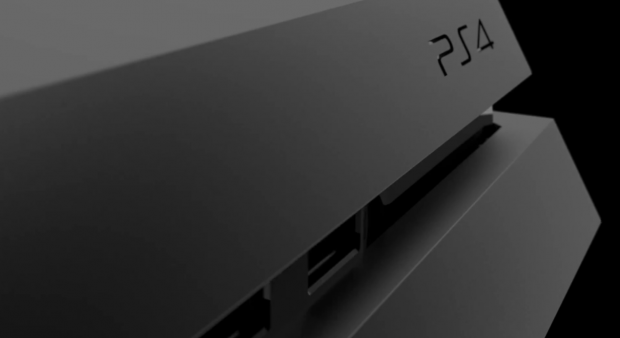 Back in 2013, PlayStation 4 owners shelled out $399 for their system whereas Xbox One owners spent $499.
What about the cost? Sony has confirmed that the PlayStation 4 Neo is a "high-end" console, and it'll be more expensive than the $399 PS4. That's not so bad, right? Well, it is if you already own a PS4 that you paid $399 for three years ago, and it's even worse if you recently bought a system.
Microsoft's Project Scorpio, however, will be closer to $600-700 thanks to its new components, which will deliver performance we've never seen before in consoles. New high-end tech packs quite a premium price, and Microsoft is keen on delivering the world's first "enthusiast console".
"We're trying to shift the culture and put the power of when to upgrade in the hands of gamers, as opposed to it being driven by technology or a corporate initiative," said Microsoft exec Shannon Loftis. "I hope that we don't frustrate gamers. We're responding to them. The feedback we've received is that they want more choices."
But gamers will not be keen on spending even $400 on consoles every two or three years, especially not $600+ for premium tech. If the gaming sector sends signals to Sony and Microsoft that the iterative cycle is what we want, they could adopt the approach full force, which could ultimately cause the market to collapse.
If these companies try to sell us expensive consoles so quickly and make our current systems near-obsolete, gamers will likely just move to PC, causing the console industry to fall apart. Microsoft and Sony need to be extremely careful how they handle this, but we all know that both gaming giants want to keep the console wars going as long as possible and are clumsy at long-term planning.
But why is the price so high? Project Scorpio's price is so high because the console will likely use brand new top-shelf hardware.
We guessed that Project Scorpio would rock AMD's brand new powerful and efficient 14nm 8-core Zen CPU alongside a heavily customized GPU that could sit between AMD's Polaris and Vega architectures to enable native 4K console gaming.
Remember console GPUs are always heavily customized and scaled down and can't be directly compared to dedicated desktop-grade video cards, so AMD's 14nm Polaris line which apparently tops out at the RX 480 video card won't be able to hit Project Scorpio's performance target in a scaled form factor.
Console Game Optimization
Developers now have to optimize multiple versions of their games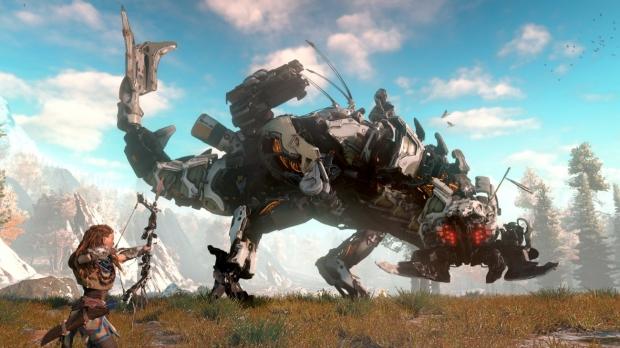 The iterative cycle will potentially make developer's jobs much more challenging. On the positive side, devs now have much more power to tap to deliver amazing experiences. On the flip side, however, they still have to scale the game so it's playable on older systems like the Xbox One and PS4 as well as the newer PS4 Neo and Project Scorpio systems. So they could end up doing double duty, or even more down the track a bit.
What's worse is that devs will have to make multiple versions of the same version. Both PS4 Neo and Project Scorpio not only do 4K native/upscaled gaming for play on UHD TVs, but also have enhanced modes for 1080p users too.
PS4 Neo does two "modes" with three different sub-modes: Neo Mode (1080p 60FPS, upscaled 4K) and Base Mode (1080p dynamic resolution for older games). So developers will have to optimize their games for all of these modes on consoles now, not to mention all the myriad of scaling that goes with multi-platform PC games.
Project Scorpio, however, is said to deliver "true" native 4K gaming. So the new Xbox could potentially have four different modes: variable 900p + dynamic res for older Xbox One consoles, native 1080p 60FPS, native 4K 30FPS, and upscaled 4K 30FPS+.
There's also the possibility that devs will patch in "Neo" and "Scorpio" mode support for older games, allowing them to tap 4K upscaled resolution and performance boosts from each console's hardware.
PS4 Neo and Project Scorpio's 4K upscaling could end up being a big problem for some developers, and it just depends on the console, the dev's tools and technics of the developer and the game in question. Mostly, though, the scaling shouldn't be too involved - again it just depends on the console's limitations/power and the dev's toolset.
The biggest problem, I think, is having to make the games playable on old consoles and new consoles at the same time. Developers usually only have to do this when two cycles overlap before one cycle has retired and the beginning of another. Since the process seems so complicated, I think that first-party Microsoft and Sony dev teams will benefit the most because they're so close to the console's architects, and will have more support and tools and knowledge at their disposal.
I'm curious to see what developers think about this--not Ubisoft or Bethsoft PR reps, but actual developers--and how certain publishers/dev teams plan on handling this. The 4K upscaling is just another bit of bother, kind of like the cherry on top of a stress sundae.
And when developers get stressed, we get bad games.
Project Scorpio, PS4 4K, and Final Thoughts
Project Scorpio isn't an Xbox One--it's an entirely new system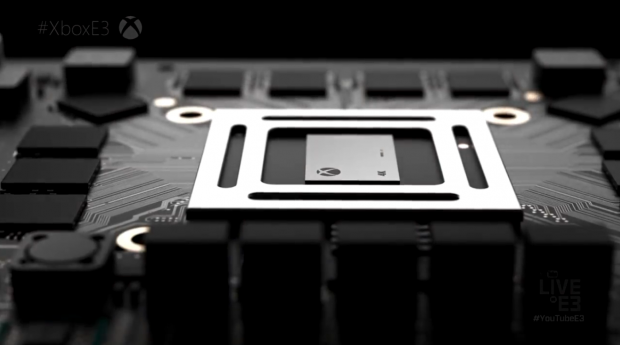 Here's the thing about Project Scorpio: it's not an Xbox One. Scorpio rocks some seriously powerful hardware (so Microsoft says) with a GPU capable of 6TFLOPs that can possibly deliver native 4K gaming at 30FPS, power VR gaming experiences at 90FPS, and deliver native 1080p 60FPS gaming at the very least.
So Microsoft is calling Project Scorpio an Xbox One, but it really isn't. It's a new generation of Xbox that will mingle with the old generation in the same family, but it'll be the alpha male of the clan.
Xbox One Scorpio confirmed specs:
6 TFLOPs of performance

320GB per second memory bandwidth

8 CPU Cores
Saying it's technically part of the Xbox One is misleading in a way, because it indirectly ties it to the janky, unoptimized, and underpowered original Xbox One console. What Microsoft is saying is that Project Scorpio is part of the Xbox One family, meaning it'll take advantage of all the cross-platform features like game streaming, Windows 10 PC integration, backward compatibility, and more.
Microsoft has also been very careful to say that Project Scorpio won't have exclusive games: it'll play all existing Xbox One games, and only some of them will get a benefit. So why would you buy a more powerful system if it only plays a portion of the games better? Simple, because it'll play newer games better - the ones that are optimized to take advantage of the hardware boost.
So, it's not the games that are exclusive to Project Scorpio, it's the in-game performance that's exclusive to the system. This is the same for Sony's PlayStation Neo system, even if the PS4 Neo is closer to the PS4 than Project Scorpio is to the Xbox.
(Photo: iFixit)
Final Thoughts
The iterative console cycle will change everything. Console gamers will get access to new technology that will finally break the barriers locked them off from certain gaming experiences.
However, some of those barriers existed for a reason, and consoles turning more PC-like could end up being a bad thing unless console-makers handle it very, very carefully. And we all know that Microsoft and Sony aren't very careful. This could end up being a catastrophe for the industry, and trigger a mass exodus towards the PC platform.
I hope I'm wrong, but before you get too excited about upgraded consoles, remember that the industry has thrived in its current state for a reason. There's a reason people buy consoles, and Microsoft and Sony have just jeopardized that reasoning. They've changed the rules, and I hope they understand what could happen if the proverbial fan starts flinging out that proverbial brown muck.
For more information on Sony's PlayStation Neo and Microsoft's Project Scorpio consoles, check below for a massive list of everything we know about the new consoles so far: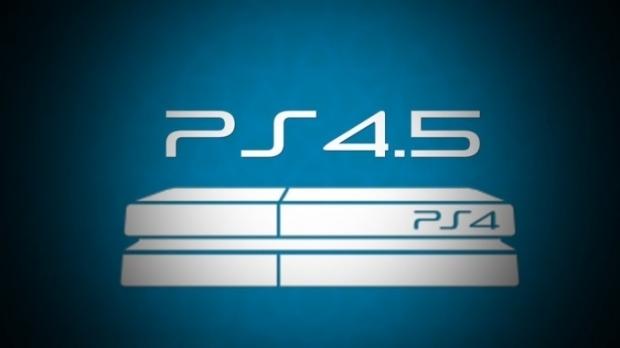 Everything we know so far about the PlayStation 4K:
Original PS4
CPU: 8 Jaguar Cores at 1.6GHz
GPU: AMD GCN, 18 CUs at 800MHz (equivalent to Radeon HD 7850)
Memory: 8GB GDDR5, 176 GB/s
PS4 NEO / PS4K
CPU: 8 Jaguar Cores at 2.1GHz
GPU: Improved AMD GCN, 36 CUs at 911MHz (possibly built on heavily customized Polaris10 Ellesmere?)
Memory: 8GB GDDR5, 218 GB/s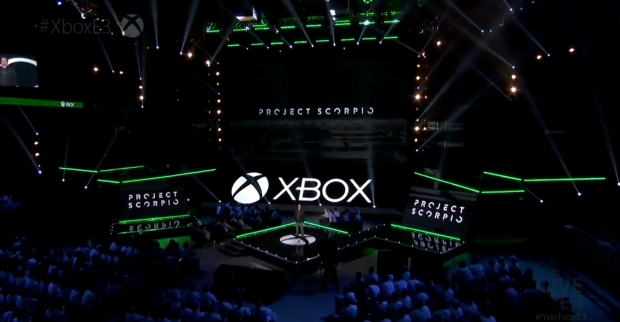 Everything we know so far about Project Scorpio:
Xbox One Scorpio confirmed specs:
6 TFLOPs of performance

320GB per second memory bandwith

8 CPU Cores
PRICING: You can find products similar to this one for sale below.

United States: Find other tech and computer products like this over at Amazon.com

United Kingdom: Find other tech and computer products like this over at Amazon.co.uk

Australia: Find other tech and computer products like this over at Amazon.com.au

Canada: Find other tech and computer products like this over at Amazon.ca

Deutschland: Finde andere Technik- und Computerprodukte wie dieses auf Amazon.de
We openly invite the companies who provide us with review samples / who are mentioned or discussed to express their opinion. If any company representative wishes to respond, we will publish the response here. Please contact us if you wish to respond.