PS4 Pro upgrades of PS4 games take no effort, says Sony
PS4 Pro upgrades of existing PS4 games take very little effort to employ, Sony affirms.

Published Sat, Oct 22 2016 8:07 PM CDT
|
Updated Tue, Nov 3 2020 11:58 AM CST
According to Sony, developers make very little effort to enable enhancements like 1080p 60FPS or super-sampled graphics in old PS4 games on the new PlayStation 4 Pro.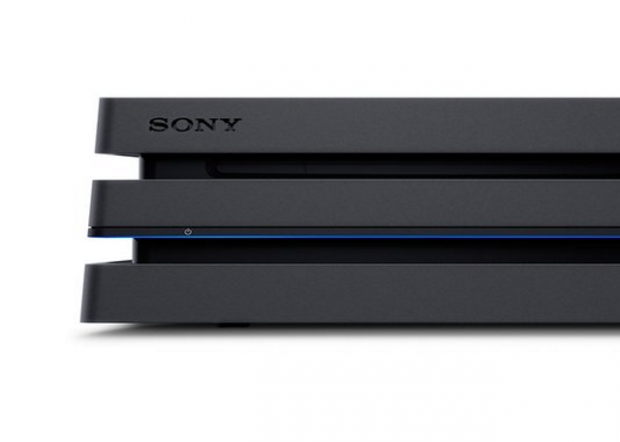 One of the biggest selling points of Sony's new 4K-ready PlayStation 4 Pro is that it's fully backward compatible with all existing PS4 games, and can even provide performance and graphical boosts for current PS4 titles with Forward Compatibility updates.
We had originally worried that these Forward Compatibility upgrades would possibly quite an involved process, but Sony says that it's incredibly easy and only takes "a fraction of a percent" of the original game's development efforts.
"The target was to make sure that support [for the PS4 Pro] could be done for a fraction of a percent of the overall effort," PS4 Pro architect Mark Cerny said in a recent interview with GamesIndustry Biz.
"And I do mean a fraction of a percent. I mean, I've run the math, and it's 0.2 or 0.3 percent for these projects -- some of them. So at that point, I think it's very natural for the development community to support the platform."
This is pretty impressive, and speaks volumes for the PlayStation 4 Pro. Some PS4 Pro upgraded games like The Last of Us: Remastered run at native 4K on the console, whereas Rise of the Tomb Raider is able to hit three different graphical and performance presets: 4K 30FPS, 1080p 60FPS, and 1080p 30FPS with higher visuals like shadows, graphics, and more.
Given these upgrades are apparently so easy to do, we don't think that developers and publishers will charge money for Forward Compatibility patches. I originally predicted that devs would charge for these patches, as this new trend will basically phase out the entire market of 4K remastered games, and I felt that developers could be doing too much work for free.
Now it appears that's all changed, and developers actually don't have to do much optimization or work to get their games working on PS4 Pro, even with at native 4K 30FPS.
Read Also: PS4 Pro 4K upgrades of old PS4 games could cost money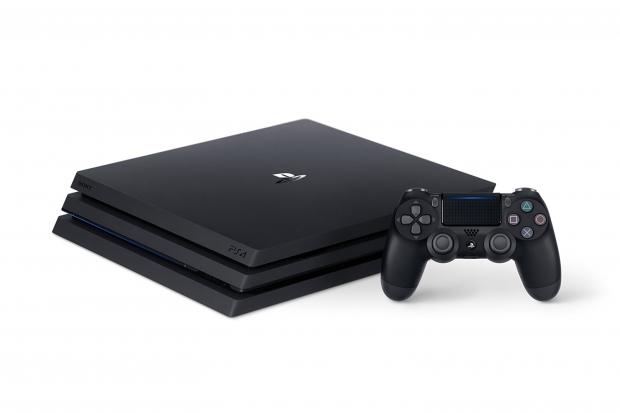 The PS4 Pro rocks a highly customized Polaris GPU that sits below an RX 470 in terms of Teraflops, but it's obvious that Sony has quite a bit of optimization tools for developers to employ.
PS4 Pro isn't just optimized for 4K, and can provide benefits for 1080p HDTV owners too, including 1080p 60FPS modes, super-sampled graphics on HDTVs, and higher environment fidelity.
Read Also : Here's every PS4 Pro upgraded game so far
Original PS4 Specs
CPU: 8 Jaguar Cores at 1.6GHz
GPU: AMD GCN, 18 CUs at 800MHz (equivalent to Radeon HD 7850)
Memory: 8 GB GDDR5, 176 GB/s
PS4 Pro Specs
CPU: 8 Jaguar Cores at 2.1GHz
GPU: 4.20 TFLOPs Polaris GPU
Memory: 8 GB GDDR5, 218 GB/s
Most of PS4 Pro's upgraded 4K games use checkerboard rendering to hit upscaled 4K, not native 4K, and a lot of the games that have upgraded modes in 1080p utilize super-sampling to beef up visuals.
Sony's PlayStation 4 Pro launches on November 10 for $399.
Check below for a list of everything we know about the console so far, we well as a huge list of coverage below that.
PS4 Pro: What we know so far:
Double GPU power over existing PS4 models (roughly 2x AMD Radeon HD 7850)

AMD Polaris GPU support

16nm FinFET APU likely

CPU with boosted clock rate

Higher memory bandwidth

No 4K UHD Blu-ray player

Launches November 10 for $399

4K resolution upscaling

HDR support

Higher frame rates, improved in-game performance across the board

Plays all existing PS4 games, but not every PS4 game will leverage the new hardware for improved performance

1TB hard drive
Read more about Sony's PS4 Pro:
Related Tags