PS4 Pro owners have an edge in Battlefield 1 multiplayer
PS4 Pro's frame rate boost gives owners an advantage over PS4 owners in Battlefield 1's multiplayer.

Published Wed, Nov 16 2016 7:13 AM CST
|
Updated Tue, Nov 3 2020 11:57 AM CST
The Polaris-grade GPU in Sony's new 4K-ready PlayStation 4 Pro is giving owners a tangible advantage while playing online multiplayer games such as Battlefield 1.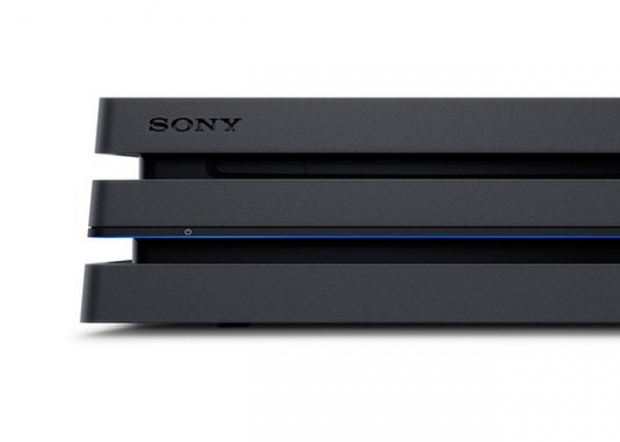 Eurogamer reports that DICE's PS4 Pro enhancements for Battlefield 1 are pretty significant, actually boosting in-game frame rates by up to 47% percent over existing PS4 consoles. That means Battlefield 1 running on a PS4 Pro can have a frame rate boost of anywhere from 10-15 FPS, and this performance jump actually translates into online multiplayer.
"Battlefield 1 running on PlayStation 4 Pro offers a tangible performance advantage over standard PS4 owners, potentially offering a gameplay advantage to owners of Sony's upgraded console hardware. In our tests, there's anything up to a 47 per cent frame-rate advantage in scenarios where the Frostbite engine is under the greatest stress," Eurogamer's Richard Leadbetter writes.
Read Also:Battlefield 1 on PS4 Pro sharper, increased FPS than PS4
Along with the FPS boost, the PS4 Pro actually maintains more consistent frame rates, so that means not only will Battlefield 1 players enjoy a greater frame rate limit, they'll also enjoy that limit more often.
"Based across an assessment of the run of play, PlayStation 4 Pro offers up a 10-15fps advantage - a lead which seems fairly consistent regardless of how low the standard PS4 drops, so for example, a 32fps minimum reports as 47fps at the same point on Pro - a 47 per cent increase in performance (accepting some margin of error, bearing in mind that the rendering is not entirely like for like).

"Also interesting is more consistency in frame-times for Pro owners. Battlefield 1 is v-synced, meaning that the target frame-time is 16.7ms - 60 frames per second. However, performance drops can see 33ms or even 50ms frame-times on standard PS4 hardware - in our tests, the Pro never exceeds 33ms. In the heat of the action, PS4 Pro offers more visual feedback and crisper response, though clearly a locked 60fps is still off the table in demanding scenes."
This FPS discrepancy was noted even with Battlefield 1's new 1.04 patch, which has apparently caused some PS4 Pro owners to notice performance drops on the console.
Original PS4 Specs
CPU: 8 Jaguar Cores at 1.6GHz
GPU: AMD GCN, 18 CUs at 800MHz (equivalent to Radeon HD 7850)
Memory: 8 GB GDDR5, 176 GB/s
PS4 Pro Specs
CPU: 8 Jaguar Cores at 2.1GHz
GPU: 4.20 TFLOPs Polaris GPU
Memory: 8 GB GDDR5, 218 GB/s
Read Also:PS4 Pro max temps only hit 35C
For reference, the new PlayStation 4 Pro utilizes a highly efficient 16nm FinFET SoC that rocks a scaled, highly-customized GPU based on AMD's new Polaris architecture with 4.20 TFLOPs of computer power.
In terms of raw performance, the PS4 Pro's GPU sits below a Radeon RX 470, but remember that we can't exactly equate a scaled, highly-customized console GPU with a dedicated desktop-grade video card.
Sony also added 1GB of extra DRAM that's separate from the unified 8GB GDDR5 RAM memory pool to help with the extra performance.
Sony's PlayStation 4 Pro is now available for $399. Check below for everything we know about the system so far.
PS4 Pro: What we know so far:
Double GPU power over existing PS4 models (roughly 2x AMD Radeon HD 7850)

AMD Polaris GPU support

14nm FinFET SoC likely

CPU with boosted clock rate

Higher memory bandwidth

No 4K UHD Blu-ray player

Launches November 10 for $399

4K resolution upscaling

HDR support

Higher frame rates, improved in-game performance across the board

Plays all existing PS4 games, but not every PS4 game will leverage the new hardware for improved performance

1TB hard drive
Read more about Sony's PS4 Pro:
Related Tags