When Sony's new 4K-ready PlayStation Pro console launches in November, it'll undoubtedly be the most powerful console on the market. Sony has doubled the GPU power, and the PS4 Pro is the first console to leverage AMD's new Polaris GPU technology, and system is outfitted with a 4.2 TFLOPs GPU that sits just below a Radeon RX 470 in power, allowing upscaled 4K gaming and possibly native 1080p 60FPS.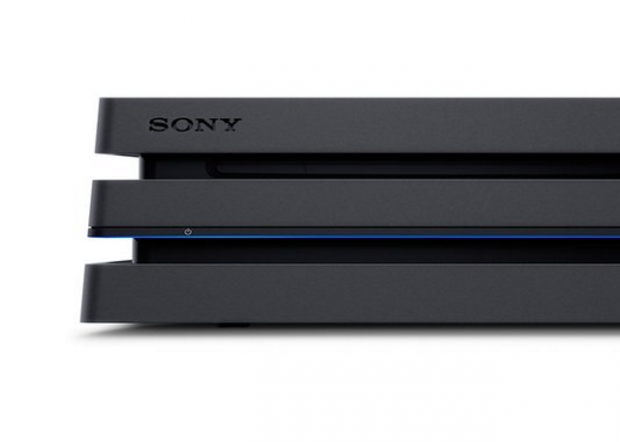 But the PS4 Pro's more powerful GPU will actually be held back by the console's outdated components, mainly the same 8-core Jaguar CPU found in the original PS4, and the same 8GB of unified GDDR5 system memory. Sony has overclocked the Jaguar CPU from its original 1.6GHz to 2.1GHz to eke out more speed and boosted the GDDR5 RAM bandwidth, but the components are essentially still the same, and without a dramatic CPU overhaul and boosted RAM cap, developers are going to run into ceilings.
This means developers will have to compromise specific features while providing upgrades like upscaled 4K 30FPS and native 1080p 60FPS in games, with certain effects like lighting, shadows, environmental features and more being scaled and dialed back.
In fact, Digital Foundry notes that Rise of the Tomb Raider wasn't able to hit a consistent native 1080p 60FPS on the PS4 Pro due to CPU bottlenecks. This sets a disappointing precedent for other PS4 Pro upgrades, hinting we may not finally get native 1080p 60FPS in games after all.
"Rise of the Tomb Raider has three different modes in the PS4 Pro version only: a 4K30 presentation with HDR support that strikes an impressive balance between visual features and resolution, a 1080p30 mode that ramps up quality settings to the max and an unlocked frame-rate mode for 1080p that sees performance vary between 40-60fps (we assume that this will be down to CPU bottlenecks), rather like Tomb Raider Definitive Edition on the standard PlayStation 4.
In a recent Rise of the Tomb Raider PS4 Pro vs PC 4K showdown, Eurogamer also touches upon why the console's 8GB of GDDR5 system memory could compromise in-game performance, namely upscaled 4K textures:
"On the one hand, this highlights a fundamental weakness with PlayStation 4 Pro. Even though developers have access to another 512MB of RAM (presumably swiped for the vast 3GB system reservation), it's not enough to accommodate the 4K texture options that developers are increasingly offering with their titles. So in the case of Rise of the Tomb Raider then, it's no surprise that the PS4 Pro version offers assets in line with the existing Xbox One game, equivalent to the high texture quality setting on the PC build. It's a definite limitation--but on the plus side, in terms of this title at least, the downgrade is only really an issue in cut-scenes."
Original PS4 Specs
CPU: 8 Jaguar Cores at 1.6GHz
GPU: AMD GCN, 18 CUs at 800MHz (equivalent to Radeon HD 7850)
Memory: 8 GB GDDR5, 176 GB/s
PS4 Pro Specs
CPU: 8 Jaguar Cores at 2.1GHz
GPU: 4.20 TFLOPs Polaris GPU
Memory: 8 GB GDDR5, 218 GB/s
So why did Sony knowingly choose to launch the PS4 Pro with outdated hardware?
It's really rather simple: so it could sell the console a full year ahead of Microsoft's "monster" 4K Project Scorpio console and get a head start.
Sony decided to trade off power and performance to release the console a year ahead of Microsoft's Project Scorpio. As Sony jumped first, it missed out on AMD's new Zen CPU technology and used the old Jaguar CPU instead. That's a huge trade off that developers will have to live with for the next year or two--at least until Sony reveals its new Scorpio-killing PlayStation console.
But the PS4 Pro was never meant to be anything other than another half-step. The console isn't the end-all PlayStation; it's Sony's counterstroke to the Xbox One S and the initial first strike in the upcoming 4K console wars. By launching the PS4 Pro in 2016, Sony has fired the first salvo against Microsoft.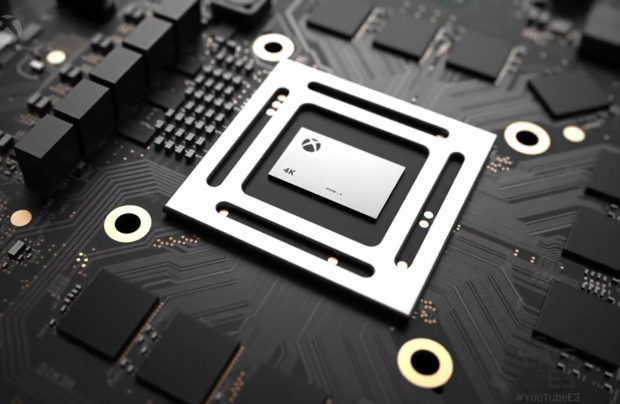 Microsoft, on the other hand, chose to wait until AMD's new Zen and Vega architectures would launch in 2017, which is almost assuredly the core reason Project Scorpio launches Holiday 2017. In the meantime Redmond pushed out the $299 Xbox One S, which uses a boosted CPU and GPU to upscale games to 4K and plays 4K videos and 4K UHD Blu-rays.
Project Scorpio confirmed specs:
6 TFLOPs of performance

320GB per second memory bandwith

8CPU Cores
We believe that Microsoft's Project Scorpio will use AMD's Zen CPU for incredible performance gains, as well as a high-end AMD GPU solution that could sit between Polaris and the new enthusiast-grade Vega architecture to enable native 4K visuals on a console for the first time.
Given that Project Scorpio will almost certainly leverage true next-gen AMD hardware in a complete package without older components bottlenecking the newer hardware, Project Scorpio is in a different league than the PS4 Pro. Project Scorpio will have the power of a new generation console, but it won't have the drawbacks of such a generation including no backward compatibility, new accessories, etc.
As such, we can't directly compare the two in terms of power--especially since the Scorpio doesn't even really exist yet.
Also remember that all games are different, and some development studios may be able to adequately counterbalance the PS4 Pro's outdated CPU so it doesn't negatively affect them as much. These older components will, however, affect all developers in some way, and it's disappointing to see Sony trade off a rushed console for a quality, high-end system.
We hope that this coverage has given you some perspective on the PlayStation 4 Pro.
Sony's PlayStation 4 Pro launches on November 10, 2016 for $399.
Check below for a huge list of everything we know about the console so far, including specs and past coverage: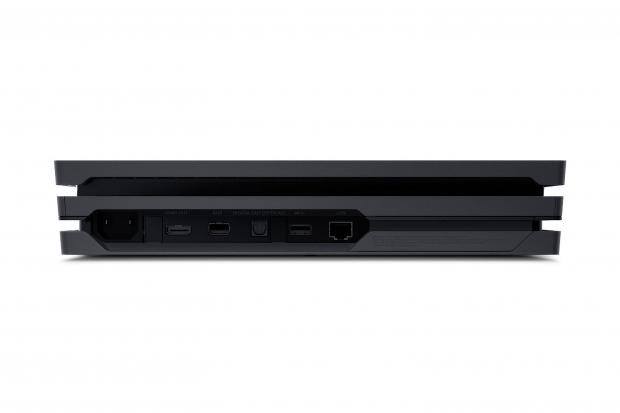 PS4 Pro: What we know so far:
Double GPU power over existing PS4 models (roughly 2x AMD Radeon HD 7850)

AMD Polaris GPU support

16nm FinFET APU likely

CPU with boosted clock rate

Higher memory bandwidth

No 4K UHD Blu-ray player

Launches November 10 for $399

4K resolution upscaling

HDR support

Higher frame rates, improved in-game performance across the board

Plays all existing PS4 games, but not every PS4 game will leverage the new hardware for improved performance

1TB hard drive
Read more about Sony's PS4 Pro: