Introduction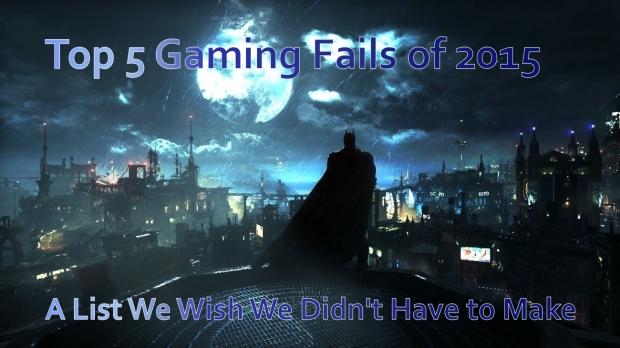 The list we didn't want to make
This is something relatively new for us here at TweakTown, but it's something that I've personally wanted to do for quite some time. Gaming is a massive industry, and it's filled with overpromised titles that arrive broken, or unfinished with huge day one updates and continued patches to get it to working order.
I've been gaming since I was very young, and now at 32, I feel as if 9/10 AAA games launch with issues. I report on games every day, and with every AAA game launch, there are issues. These issues can stem from huge day one patches, to completely broken games that are even pulled from the market - in the case of the PC version of Batman: Arkham Knight, which was pulled from sale as it was so completely broken. Back in my day - so, so sorry for saying that - games were great. You purchased the game, installed the game, and it ran. There were no broken games that I remember that were so bad that they required patches - oh that's right, we didn't have the Internet to fall back on.
Developers polished their games to the point of when they said their games had "gone gold", it actually meant something. Development on the game had reached 100%, and it was ready to be sent for manufacturing (onto a physical disk... remember, no Internet back then). Now developers are pushing out visibly broken, or clearly unfinished titles - if they don't, they overpromise with a release date and then it gets pushed back by months, or sometimes into the next year like Uncharted 4, or Fable Legends, or if you're like Ubisoft - you delay The Division multiple times, once from 2014 to 2015, and again into 2016.
Now, I don't mind that games get delayed - it happens. But, if these delays happen, then I fully expect the game to launch with far fewer problems than most game releases these days. In the case of The Division, Ubisoft should be using all of this time (over an entire year) to polish the game to near perfection. The Division should launch without any major issues, a smaller day one patch if it's even required, and it should be a very polished experience from start to end. But you know what, I know it won't be - and I hate being cynical like that, but these game developers have made me this way.
Without further delay, let's get into 2015's biggest gaming failures.
Number 5 - Assassin's Creed: Syndicate (Ubisoft)
This is a list that I've compiled over the news I've written over 2015 and all of the issues with game launches, as well as some reader feedback from our Facebook page. I asked you guys what were the biggest gaming failures of 2015, and the games you replied with were mostly in my list - but there were a few I missed. So let's kick it off.
If we remember back to 2014, Ubisoft launched Assassin's Creed: Unity with countless issues. Ubisoft went as far as blaming AMD for the issues with Unity, and admitted the game was broken and offered free DLC. Yeah, like that helps. Fast forward to this year, one would think Ubisoft would be walking across a minefield with the impending release of Assassin's Creed: Syndicate, and while the game was in better shape, it was far from perfect.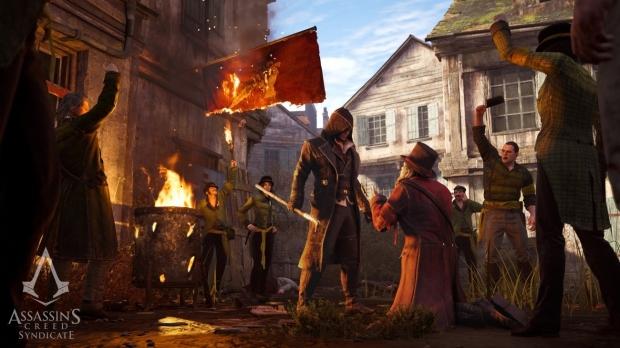 Assassin's Creed: Syndicate launched with major issues for NVIDIA SLI owners, but Ubisoft was quicker on the mark with Syndicate. Ubisoft acknowledged the issues with multi-GPU setups, with Ubisoft's Community Manager "Mr_Shade" taking to the Ubisoft forums saying: "The team are aware of the issue and are working to resolve it - it's possible that NVIDIA will release driver updates to correct this, but in the meantime - please try using just one GPU for the game so you can play if that solution works for you".
The game also launched with "100% optional" microtransactions, with Ubisoft's Francois Pelland explaining: "Assassin's Creed Syndicate will include paid options to save time and accelerate progress. The pay model allows players who do not have time to fully explore our huge game world to still be able to eventually acquire the game's most powerful gear as well as other items. Rest assured, all of AC Syndicate's content is available without paying anything additional and the game has been balanced such that microtransactions are 100% optional".
Number 4 - Call of Duty: Black Ops 3 (Activision)
4.) Call of Duty: Black Ops 3
The Call of Duty franchise reached its peak with Call of Duty: Modern Warfare, and since then Activision has been milking it dry. The release of Black Ops 3 was surrounded with issues, as usual, with the PC version being completely FUBAR for a while. Treyarch went as far as telling gamers to mess around with the .ini file (yes, really) to get the performance up to a playable level, as the studio noted that there were "very low frame rates" on "certain [Intel Core] i5 CPUs".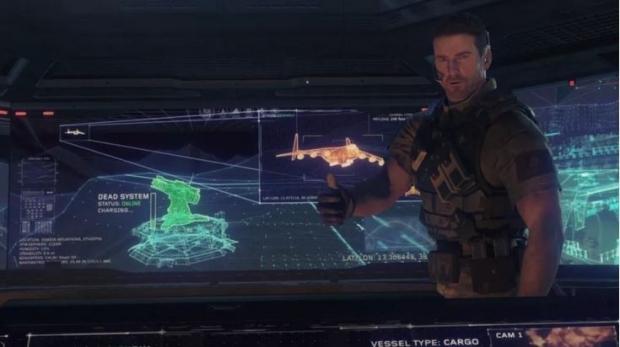 On the official Black Ops 3 forums, as well as the Steam Community forums, gamers complained about a large range of issues. Call of Duty: Black Ops 3 wasn't launching properly, or at all, and if it launched, they were stuck at the main menu where they couldn't select anything. Performance wise, even owners of kick-ass GPUs like the NVIDIA GeForce GTX 980 Ti were left hopeless, and CPU usage was maxing out at 100%, even on high-end Core i7 processors.
Activision pushed out a 520MB patch for Black Ops 3, which was aimed at providing performance improvements. The patch promised "bug fixes and performance issues", and has so far helped. Even though the game made $550 million in the first 72 hours, these sorts of issues shouldn't be happening with a game of this magnitude.
In one of my news posts, I said: "Get your crap together already - this should also apply to all other game developers. It's 2015; these issues shouldn't be happening on launch" and this entire article is an extension of this opinion.
Number 3 - The Witcher 3 (CD Projekt RED)
Even though CD Projekt RED delayed the release of The Witcher 3: Wild Hunt from late 2014 to May 2015, it still launched with issues. The developer even went as far as delaying The Witcher 3 so that it would not "release the game with bugs that undermine the gameplay". Sorry, CD Projekt RED... but yeah, you kind of failed that. Saying that you want to delay the game so that gamers wouldn't experience a messy launch, and then having a messy launch... well, I don't even know what to say.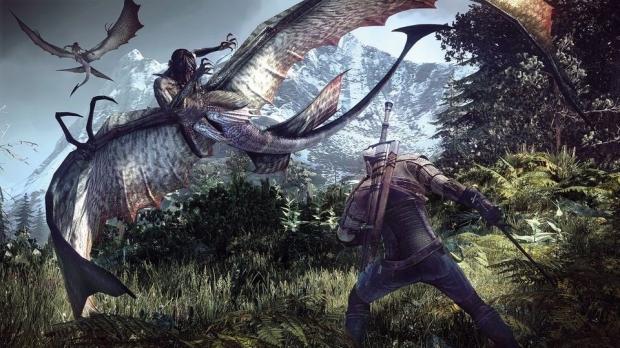 Once the game launched, it was quickly patched and fixed up, with the v1.07 patch arriving in July 2015 weighing in at a huge 7GB. But, the v1.07 patch for The Witcher 3 actually reduced the performance of the game on the Xbox One and PS4. DigitalFoundry tore the patch apart, saying: "Essentially, gameplay on Xbox One now appears to rely on a similar double-buffer v-sync set-up to the PS4 game, locking its frame-rate to 20fps during these lulls in performance. This means that the reading on our graph is consistently lower on patch 1.07 as compared to 1.05, where it was free to waver between 20-30fps freely. On a matching route through the bog, frame-rate can be up to 8fps slower on the latest version of the game".
They added: "That said, patch 1.07 comes with an exhaustive changelog that impacts more than just frame-rate, but overall image quality remains static. A cursory glance suggests the visual settings remain the same between the two, up to and including foliage and shadow LODs. Xbox One's curious dynamic resolution also shows no gains in holding a genuine 1080p during open-world travel or combat - it continues to upscale from a lower resolution".
In our eyes, The Witcher 3 was one of the bigger failures of 2015 - but the next two, are far, far worse!
Number 2 - Star Wars Battlefront (EA DICE)
The expectations for Star Wars Battlefront were huge. I mean, DICE had just come in off the failure that was Battlefield Hardline, straight into the world of Star Wars. With huge expectations for Star Wars: The Force Awakens, EA and DICE had their work cut out for them. With a little over two years of being in the development oven and the biggest beta in EA's history , Star Wars Battlefront was released - and gamers across the world sighed collectively.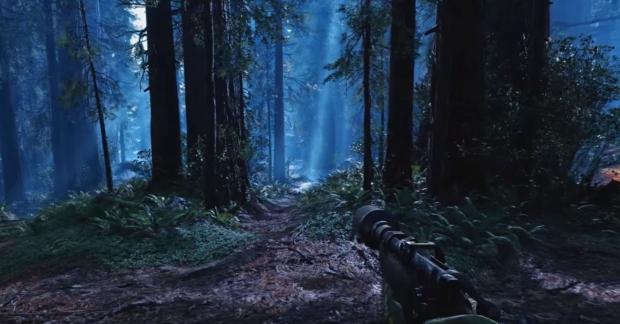 There was no single-player campaign, it felt like a much smaller game than Star Wars: Battlefront II (that gets confusing quick), and the player base died off virtually instantaneously. There are some incredible mods for Star Wars Battlefront, with the 'real life' mod looking absolutely insane at 4K 60FPS. But the player base is the killer for Battlefront, as it has essentially died off already, with it being dominated by the likes of Fallout 4, Valve's Team Fortress 2, and even... Euro Truck Simulator 2.
EA came out fanning the Battlefront flames, with company CFO Blake Jorgensen saying that EA designed Star Wars Battlefront to be "much more accessible product to a wide age group". He added: "Star Wars Battlefront is a first-person shooter, but it is one of the only teen-rated first-person shooters. So, an 8-year-old could play with his father on the couch, as well as a teenager or 20-year-old could play the game and enjoy it. It is more accessible". Jorgensen also said: "And for the hardcore, it may not have the depth that they wanted in the game".
Number 1 - Batman: Arkham Knight (Warner Bros.)
Where do I even start? Batman: Arkham Knight came out flashing its hardware chops, requiring a huge 12GB of RAM on Windows 10, but things continued to slide down a very slippery slope for the last entry in the Batman Arkham trilogy. One of the bigger issues surrounding Batman: Arkham Knight, was that Warner Bros. reportedly knew about the issues on the PC 'for months' before its release - and still released it anyway.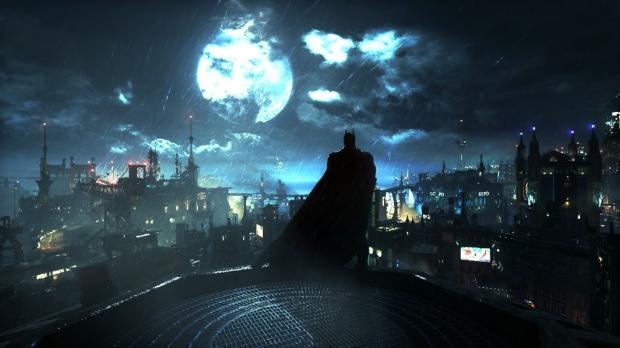 With Batman: Arkham Knight released in June, it was quickly discovered that the PC version had a 30FPS frame rate cap, which had PC gamers up in arms. Warner Bros. pulled the plug on the PC version of Batman: Arkham Knight on June 25, suspending any and all sales on the PC. It was the worst release on the PC for the year, leaving NVIDIA to have to lend a hand to try and fix up Arkham Knight on the PC, too.
After the launch, issues began popping up, and patches were deployed in what felt like every other day. One of the patches allowed Batman: Arkham Knight to be playable on the PC (which turned out to be very temporary). It wasn't long after the initial patches that multi-GPU support was completely killed in Arkham Knight, pissing off a legion of SLI and Crossfire users across the world.
But quickly after launch, Batman: Arkham Knight was completely broken on the PC... so much so that Warner Bros. admitted it couldn't fix Arkham Knight on the PC and offered game refunds. Not only that but Warner Bros. said that it would be changing its review process so that the company wouldn't experience this disaster again.
Let's Hope 2016 is a Better Year for Gaming
Let's hope next year is better
2015 was one of the worst years in recent history for gaming, a year filled with huge mistakes and a show of hands from developers who don't care about the PC. Some developers still care, but we can see that the consoles have hurt PC gaming as a whole. Games are broken because there's not as much time spent on polishing the PC versions of the games, but the consoles don't miss out on their fair share of broken gaming fun.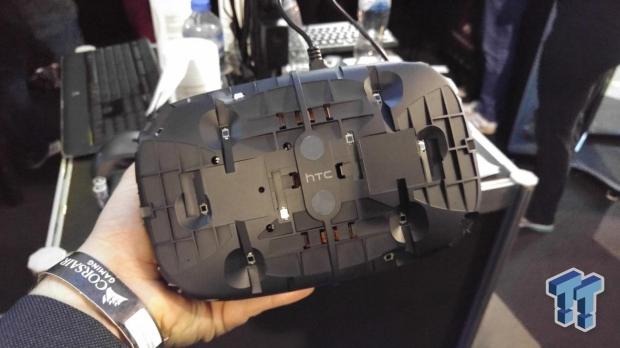 Where to from here? I expect 2016 to be filled with the same problems, especially surrounding the large games like The Division, Uncharted 4, and more. We're going to see the launch of multiple new VR headsets in the Oculus Rift and HTC Vive, as well as the PS4-powered PlayStation VR from Sony.
As for the state of gaming next year, let's hope that developers have looked at 2015 and thought "we don't want to do that". Let's hope that developers are polishing their games more, and getting them into a v1.0 state at launch, and not the current v0.5-v0.8 state that we see now, requiring huge day one patches - or in Warner Bros' case, pulling the game from sale because it was so broken.
Here's to a great year of gaming in 2016!