Warzone is the biggest thing Activision has ever done
Warzone is the biggest thing Activision has ever done, and its billion-dollar business will never be the same again.

Published
12 minute read time
Warzone: The Game Changer
The new 150-player free-to-play Call of Duty: Warzone battle royale game is the most important thing Activision has ever done. It represents the start of a new age of layered engagement for the billion-dollar company, and sets the roadmap for future games in the near-, mid- and long-term future.
Warzone is a potent mechanism that's doing two things simultaneously: Sparking full game sales, and generating big earnings from a cross-monetization structure. It's built on a new engagement model that Activision-Blizzard devised, one that combines cross-play, cross-progression, and cross-SKU into a cohesive standalone free-to-play package. The results are already tremendous for the company.
In this article, I'll outline why Warzone is so transformative, what it means for current Activision games, and how it'll shape the company's future titles--and more importantly, how it'll mold the live services that underpin those games.
I'll discuss how Activision-Blizzard's business works, from microtransactions to full game sales and everything in between, and how Warzone's model could be translated to other franchises. This article aims to do one thing above all else and arm you with the information to not only understand Activision-Blizzard but the games industry as a whole.
This content consists of three main topics:
The Engagement Cycle - A five-part wheel whose parts synergize both in a linear and cyclic structure. How well developers adhere to this cycle determines if a live game sinks or swims.
Activision's new four-part plan - This new plan is the blueprint for everything the company does, and making new games is only 1/4th of the equation.
The Warzone effect - Warzone is immediately accretive to the company and is generating revenue in unique ways, making it one of the most game-changing titles on the market.
Before we can really understand just how powerful Warzone is, we have to understand how Activision currently conducts business and how it adheres to the almighty Engagement Cycle.
The Engagement Cycle
All live games must serve the Engagement Cycle. I capitalized it because it's more than just a concept. It's an actual mechanism that's responsible for the biggest money-making transformation in the games industry. There's a reason companies like Activision-Blizzard, EA, Take-Two Interactive, and Ubisoft all adopt live services into their games. I'm sure you can guess why (that microtransaction cash).
Live services are hallmarks to any modern games company and represent billions in earnings, and Activision is second only to the might of Tencent (non-platform holders, of course. Sony and Nintendo make more). They understand the Engagement Cycle almost better than any other games company--hell, they helped create it--and have the business down to a science.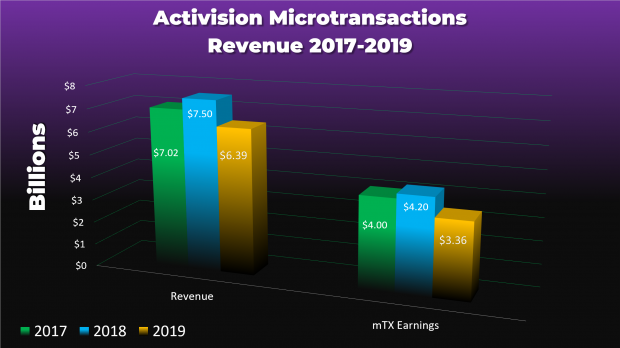 Activision-Blizzard routinely earns billions every year on the backs of digital microtransaction earnings gleaned from live service games. A full understanding and total evolution of the Engagement Cycle is responsible for this constant cashflow.
In Q1'20 alone, the company earned $956 million from microtransactions, up 20% YoY and driven strongly by Warzone's success. Activision made up roughly 53% of its quarterly earnings from live services.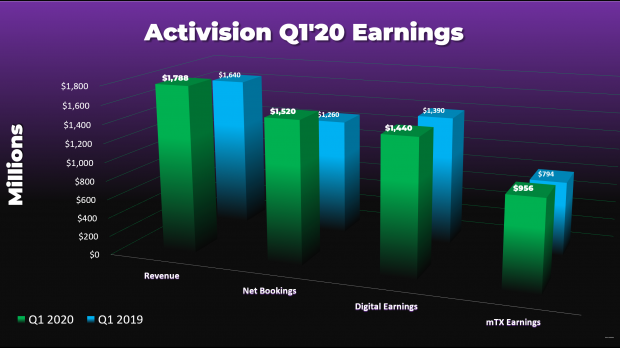 If Warzone is an experiment, then Activision are the scientists that made a ground-breaking discovery.
The ultimate endgame to the cycle is to monetize engagement that's created by a successfully organized, replayable, and fun online game with continually revolving content. The idea is to make a never-ending experience that churns engagement through social play, which makes players sticky in the network, and then monetize them after they make the time investment.
There's five main parts to the Engagement Cycle:
Fun

Social Hooks

Progression

Content

Monetization
All of them are extremely important and must be followed in a specific order to maximize earnings returns. This cycle applies to both premium live games like Anthem, Fallout 76, or even Final Fantasy XIV, as well as free-to-play games like Warzone, Apex Legends, and Fortnite.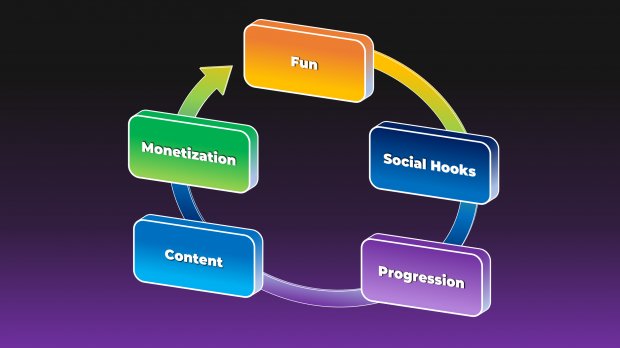 1. Fun
This is the start of the cycle, the entry point, the gateway to billion-dollar microtransaction earnings. A game can't be engaging if it's not fun, and a game can't be monetized if it's not engaging. Most live games are action-based because action-oriented fun is easier to facilitate in a chaotic shooter than, say, a long-winded RPG (it's also more accessible to the masses, too).
Often developers overlook this critical point, and that's ultimately why some live games fail and must constantly start over until they get it right (Bethesda, for example, tried to monetize Fallout 76 before it was any fun).
Fun can be addictive, and that's really a huge asset to the structure. Make your game addictive, and gamers will keep playing to replicate the original fun experience. The battle royale environment is a big driver for fun, challenge, and a kind of addictive winner-takes-all motivation.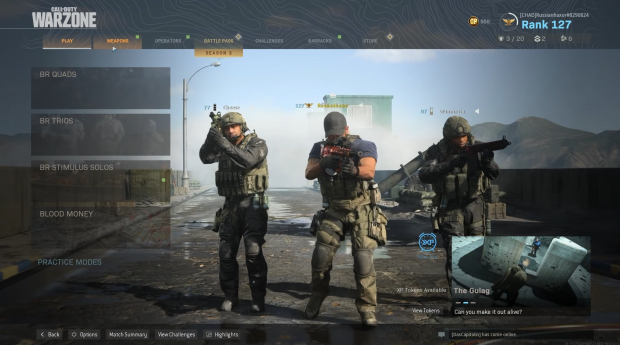 2. Social Hooks
Once fun is established, a game must then have a social framework that ties its players together. This is tremendously important. Developers want to create an environment where players can organically interact, trade, play, and generally bounce off of others. This is traditionally handled with chat systems, voice chatting, lobbies, invites, clans--the works. These features should all be 100% native to the game itself and shouldn't require any extra downloads.
The idea is to create a pocket of social interaction among the wider scope of the world--almost like a private sort of world within a world--where like-minded players can group up and come together. Destiny 2's player encounters come to mind, as does World of Warcraft. The social hooks create bonds, which pull players back to the experience. You're more likely to return to Call of Duty, for example, if you have a good team of friends. Devs need to create an atmosphere where gamers can create rivalries, friendships, and general interactions with others.
Some games released today do this very poorly--Halo's re-release on PC, for example, don't have native voice chatting switched on, which is a massive detriment to any sort of social play. Gamers must use outside programs like Discord to set up their communications.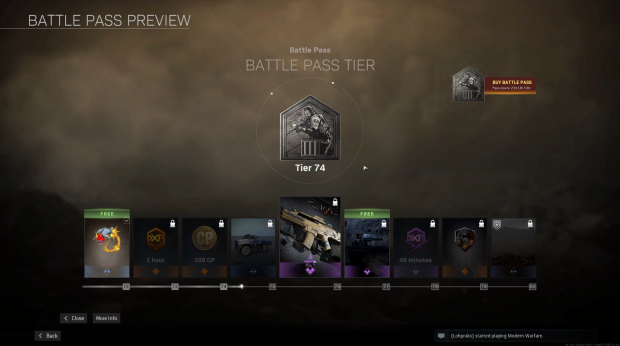 3. Progression
This ties right into fun and social hooks (as does every other part in the cycle). It's absolutely critical that devs put in some sort of deeper and layered progression system into their game. This blueprint needs to be nearly never-ending, which Call of Duty has pulled off to a tee with its CoD points structure and Battle Pass earnings tier system.
This is actually a sticking point for a lot of developers. Some, like BioWare, simply don't understand live game progression. Anthem failed marginally because of its badly designed loot system, which interrupted the critical progression scheme.
Players must constantly be rewarded and empowered while also being challenged and led to new content, whether it be a new fancy armor set, a new gun, new skills--something always has to be on the horizon, and it has to be presented in an engaging and understandable way. The path must be clearly shown and identified, or else gamers will pull away. It's a tremendously precarious balancing act, and not every publisher can pull it off.
Destiny 2's massive overwhelming flux of progression-based missions is a big example of interrupted progression. Bungie is simply throwing too much stuff at players at once, and they move on to other games. Warzone does a good job at rewarding players with tons of content after a match and balancing the critical level-up schemes.
Ideally, the progression system should organically fold with the social hooks, e.g., rewarding players for playing in groups and tackling playlists.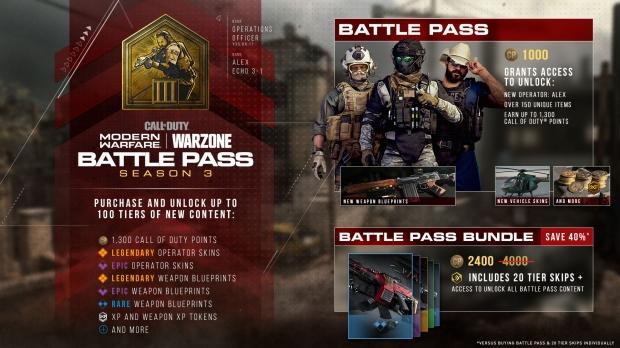 4. Content
Live games live or die based on their content offerings. It's not enough to have a fun, socially-connected game with strong progression. Without content, gamers will move on, and the playerbase dies. Without a playerbase, the monetization potential dries up, and the developers must either restart from the beginning, roll out a game-changing update, or move on to a new project.
It's extremely important the games are built with content in mind. Devs must have multiple content roadmaps laid out in a kind of seasonal blueprint. The most obvious example of this is Warzone and Modern Warfare's season pass, which serves up tons of new maps, guns, and other goodies in digestible chunks over time.
Progression must also be blended with content--the content doesn't mean anything if it doesn't further the progression systems that help motivate players to keep grinding for unlocks.
Because of the finicky hit-or-miss nature of content, most games have multiple contingency plans set in place just in case things don't go according to plan. Some games, like Final Fantasy XIV ARR, Battlefront II, even Fallout 76, have evolved tremendously since launch. Even No Man's Sky pivoted from a singleplayer to a live-driven game (but that game doesn't monetize, which still blows me away).
Content must flow like a river. It can't stagnate with too little current, but it can't run too fast, or players will be swept away and drowned.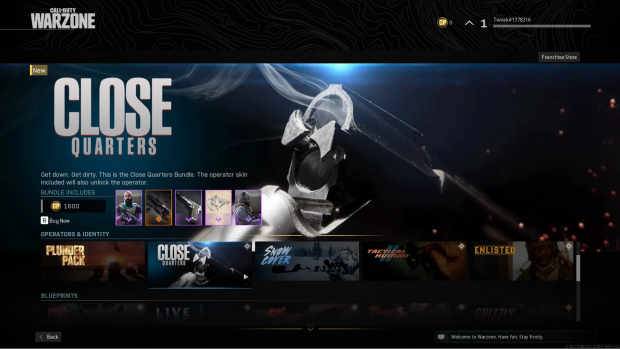 5. Monetization
Finally, we've come to the real bread and butter of the cycle.
Monetization is the entire reason any of this exists. Everything in the cycle serves monetization. Building engagement is worthless if you can't monetize it, and there are a few ways publishers and devs go about this.
First, we have full game sales. Sometimes multiplayer modes don't have any microtransactions (although it's very, very rare these days). Instead, they serve as a means to spark game sales. The more people play a game, the more buzz it generates, and others might buy it to jump in too.
There's really two different types of monetization, or "transactions": Macro- and micro-transactions.
We all know what microtransactions are. Lootboxes, pay-to-win "optional convenience items," and even cosmetics have been demonized and for good measure. EA, in particular, makes a killing off of its Ultimate Team sports game lootboxes. The industry has largely shifted towards the more acceptable cosmetic monetization front, but in-game purchases are still major hooks in the bait that is fun, social engagement, progression, and content.
Then we have macrotransactions, which include expansions and season passes. The idea here is to serve up a chunk of content, almost like a sub-game, that can be consumed over time.
Warzone and Modern Warfare use both. There are macrotransactions with the battle pass, and microtransactions sold via the in-game CoD Store.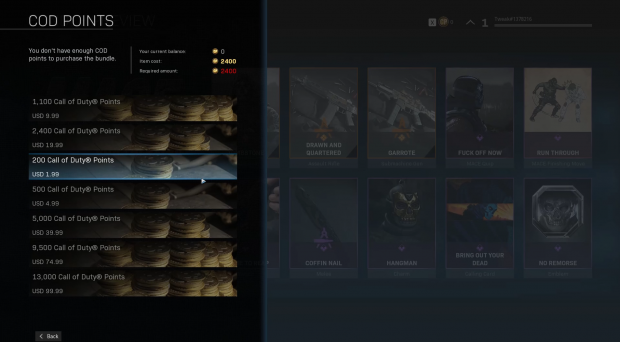 Monetization is likewise a tricky thing to pull off.
In a live game, you spend one of two currencies: Either you spend time or you spend money. The games are scaled in a way so you're incentivized to pay money instead of paying time. Games are literally built from the ground up with monetization in mind, and all the systems serve it in some way.
If the other pillars of the Engagement Cycle are present, then gamers are already invested heavily in the progression and social schemes. The idea is to keep gamers playing through these mechanisms because the longer they play, the more likely they are to pay in the long run.
Monetization turns the wheel and spins the cycle anew, funding new content, new systems for engagement, new progression schemes, social hook interactions, and new updates to inject more fun into the experience. And so the wheel turns, both gaining and losing momentum through the revolutions.
Now that we understand how the Engagement Cycle works, let's take a look at Activision's new four-part plan.
Activision's Four-Part Plan
Activision's new four-part plan was put into place in 2018 and lays out the foundation/roadmap for everything we can expect from the company. What's interesting to note is that making new games is only 1/4th of this plan. The rest are centered around massive expansions across live services and mobile ports.
Remember that for Activision-Blizzard, games are only the gateway to the real moneymaker: Monetizing engagement.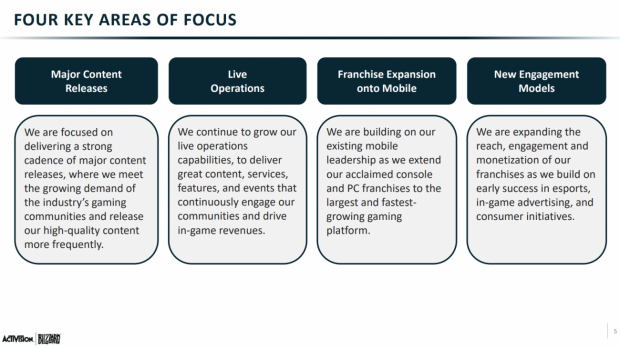 The plan breaks down like this:
Major Content Releases - This includes both new premium games like Diablo IV, Overwatch 2, and Call of Duty 2020, as well as expansions like World of Warcraft Shadowlands. Some games will take longer, but all of them will be monetized with some sort of online-driven live service hook.
Live Operations - Activision is spending more money on new technologies, infrastructures, and teams to maintain and host its live services. The company just signed a big multi-year deal with Google to use Google's servers to power its games, and will even use the search titan's Cloud AI to help streamline live ops.
Franchise Expansion Onto Mobile - This is exactly what it sounds like. Expect every major IP to get a mobile port. Call of Duty Mobile was the first major one, and it's done tremendously well. Others include Diablo Immortal, and I wouldn't be surprised if Overwatch joins the club too. The idea here is to expand reach to gaming's biggest and most accessible market platform and monetize it.
New Engagement Models - Warzone is the proof-of-concept for this tier. A big driver of new engagement models is cross-play, but Warzone takes it further by adding in cross-progression and cross-SKU to the mix. More on that later.
All of these points are cyclic and will also serve the Engagement Cycle. Mobile games will be another gateway to monetize and introduce players to the ecosystem, who can then upgrade with premium purchases. Live ops will power the live services and new engagement models that pull in billions every year. And of course, new games will keep things fresh as well as serve as new starting points for monetization.
The plan was made possible by firing nearly 800 employees during a time of record $7.5 billion in earnings. Activision-Blizzard fired these works to re-allocate their wages for game development, live operations, and other investments to power its business.
Here's what Activision-Blizzard CEO Bobby Kotick said in 2018:
"While our financial results for 2018 were the best in our history, we didn't realize our full potential. To help us reach our full potential, we have made a number of important leadership changes. These changes should enable us to achieve the many opportunities our industry affords us, especially with our powerful owned franchises, our strong commercial capabilities, our direct digital connections to hundreds of millions of players, and our extraordinarily talented employees."
Today, Activision confirmed it plans to hire 2,000 more employees in 2020 to bolster its ambitious four-part plan.
The Warzone Effect
Now that we know about the Engagement Cycle and how Activision-Blizzard's new four-plan works, it's time to talk about The Warzone Effect. So how does all of this translate to actual sales? How has Warzone transformed the company?
The real magic with Warzone is that it's both connected and separate to premium Call of Duty games. And that it makes money both ways.
Warzone has been immediately accretive to the company, meaning it's made strong earnings right out of the gate. Warzone is making money via in-game purchases of Call of Duty points as well as battle passes, but it's also triggering full game sales of Modern Warfare. This is very, very potent.
Warzone is acting like its own self-contained moneymaker but also emulates Game Passes' most powerful aftereffect: sparking game sales. In this way, Warzone is acting like Microsoft's transformative subscription.
Activision recently confirmed Warzone is spiking Modern Warfare game sales, helping MW become the best-performing Q1 Call of Duty of all time.
"Modern Warfare sell-through in Q1 with the highest ever for a Call of Duty title outside of the launch quarter. Life-to-date, Modern Warfare has sold through more units and has more players than any prior Call of Duty title at this point after its release."
"Warzone also contributed to a further acceleration in Modern Warfare's in-game net bookings, which more than doubled year-over-year versus the prior game in Q1, even with the removal of the season pass and this momentum has only strengthened," Activision COO Daniel Alegre said in a Q1'20 earnings call.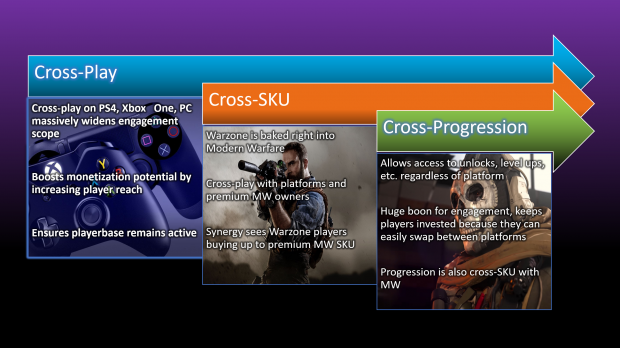 How Warzone achieves this is likewise as impressive.
The F2P BR is both an extension of Modern Warfare and its own game. Not only is Warzone cross-play across PS4, Xbox One, and PC, a massive driver for engagement in of itself, but it's also cross-progression with Modern Warfare, meaning everything you unlock in Warzone carries to and between the premium MW.
This is absolutely huge and creates a direct forward premium buy-up path for all Warzone players who might want to upgrade to Modern Warfare.
Finally, and perhaps one of the most important parts, Warzone is actually cross-SKU with Modern Warfare: It's baked right into MW to allow seamless cross-play and cross-progression avenues from the main screen. This powerful because it gives premium owners access to a new game mode that's constantly teeming with players. This way, Activision may be monetizing on two fronts at the same time.
These three components--cross-play, cross-progression, and cross-SKU--are another layer to the game's engagement framework and are the purest example of Activision-Blizzard's new four-part plan strategy.
Activision-Blizzard recently confirmed it'll continue investing significantly into Warzone, and based on what we've seen so far, this isn't a surprise. The company will release two seasons in the next two months in an effort to spin the Engagement Cycle wheel even faster than it already is.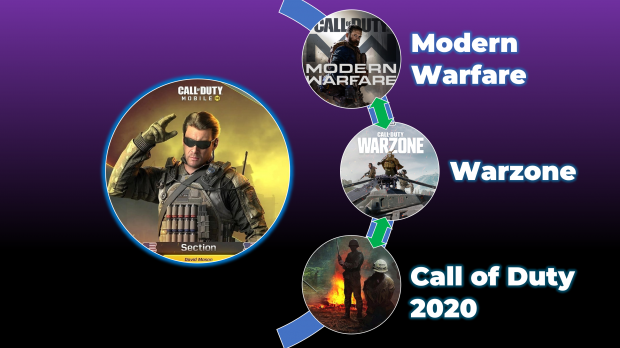 Another extremely important aspect to consider is Warzone's longevity. This isn't a one-and-done mode. Warzone is here to stay. The game will connect to all future Call of Duty games, and Activision even confirmed Warzone will directly tie right into the new Vietnam-based Call of Duty 2020.
"Warzone will be the through line that connects all of the different various sub-franchises of Call of Duty. It's going to be really cool to see how the different sub-franchises sort of come in and out of focus, but Warzone will be the one constant," Raven Software narrative director Taylor Kurosaki told GamerGen.
Thus connected, Warzone will ultimately change how those games are made. Call of Duty 2020 will be built with Warzone in mind, and Warzone will likewise evolve and shift to include COD 2020 content.
Warzone is the new playground where all Call of Duty games can converge into one. It's a melting pot for content. The correct way to think about Warzone is a connective tissue that binds premium Call of Duty games. It's an entry point and a gateway to these games, but it also stands on its own merit. Warzone runs parallel to, but also connects with, future Call of Duty games.
Now that we've illustrated just how multifaceted and layered Activision-Blizzard's business has become, it's very likely Warzone will be a blueprint for other games and IPs. We should see Blizzard utilize something similar with Overwatch 2. I suspect Blizzard will eventually make Overwatch 1 free-to-play and pretty much freeze the content, and use Overwatch 2 as the premium upgrade model. Overwatch 1 would essentially become Warzone, and Overwatch 2 would basically act like Modern Warfare in this scenario.
The same could be true for Diablo IV in some fashion.
Ultimately this is just the beginning of Activision-Blizzard's ambitious new strategy. Big things are coming down the road, and a lot of the focus will be on annualized Call of Duty releases, but Blizzard is likewise cooking up some big games as well.
We openly invite the companies who provide us with review samples / who are mentioned or discussed to express their opinion. If any company representative wishes to respond, we will publish the response here. Please contact us if you wish to respond.