Ubisoft is blaming AMD for Assassin's Creed: Unity's poor performance
Who is to blame for the poor performance of Assassin's Creed: Unity? According to Ubisoft... it's AMD.

Published Thu, Nov 13 2014 8:19 PM CST
|
Updated Tue, Nov 3 2020 12:13 PM CST
We've been all over the poor performance of Asssassin's Creed: Unity, but while most would lay the blame with its developer, the developer is blaming AMD. An Ubisoft PR manager has blamed AMD-based GPU and CPU configurations for some reason, even though I'm running Intel and NVIDIA and experiencing mass performance issues.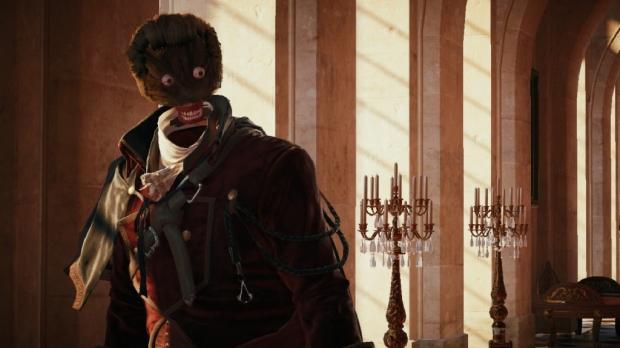 The Ubisoft PR rep said: "We are aware that the graphics performance of Assassin's Creed Unity on PC may be adversely affected by certain AMD CPU and GPU configurations. This should not affect the vast majority of PC players, but rest assured that AMD and Ubisoft are continuing to work together closely to resolve the issue, and will provide more information as soon as it is available".
AMD has fired back in a way, and we will have our talk with AMD up in a few days, but the company talked with WCCFTech, where they said: "The game (in its current state) is issuing approximately 50,000 draw calls on the DirectX 11 API. Problem is, DX11 is only equipped to handle ~10,000 peak draw calls. What happens after that is a severe bottleneck with most draw calls culled or incorrectly rendered, resulting in texture/NPCs popping all over the place. On the other hand, consoles have to-the-metal access and almost non-existent API Overhead but significantly underpowered hardware which is not able to cope with the stress of the multitude of polygons. Simply put, its a very very bad port for the PC Platform and an unoptimized (some would even go as far as saying, unfinished) title on the consoles".
Ubisoft going around slandering AMD isn't going to help, and nor is ignoring the fact that their game runs like utter s**t on PC. Keep on digging that hole, Ubisoft, it's not like it's affecting your share prices or anything.
Related Tags