NVIDIA working with Warner Bros on PC port of Batman: Arkham Knight
NVIDIA says it's 'fixing a ton of things that are not necessarily related to us' on Batman: Arkham Knight.

Published Sun, Jul 26 2015 8:00 PM CDT
|
Updated Tue, Nov 3 2020 12:05 PM CST
With the PC port of Batman: Arkham Knight being a huge mess, so much so that Warner Bros. pulled it from Steam, good guy NVIDIA is stepping up to the plate to help fix it out. NVIDIA's Tom Peterson talked about the game during his appearance on MMORPG.com yesterday, saying that some of NVIDIA's best are on the case.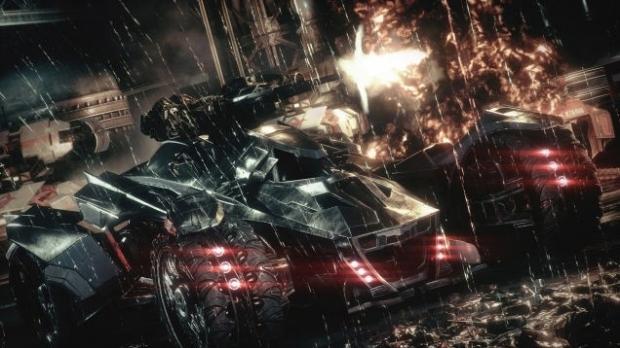 Peterson said: "We're fixing a ton of things that are not necessarily related to us. Some of it may be related to our driver, some not. But at the end of the day the game is the focus and we're going to make it great". Peterson continued: "We have 200 to 300 engineers that are really visual scientists. They're the best out there. Artists, Ph.D.s. ... We've taken the approach that says let's capture what they've got in their minds, convert it to algorithms ... test it and QA it, and then provide it as middleware effectively to game developers".
Why is NVIDIA helping out? It feels like this is just NVIDIA being a helpful member of the PC community, especially when Peterson added: "I look at [Arkham Knight] as an example of where NVIDIA can help a developer get to market with a quality game. Warner Bros. ... made a few mistakes getting the game out. It wasn't fully performance optimized for PC. So now we're deploying our QA resources and our engineers to make that game as good as it possibly can be".
Now, it would've been better to have had the game working perfectly at launch, but NVIDIA can't be blamed for that. It was lazy work by the developer, and to be honest, both Warner Bros and Rocksteady Studios should not have let it out in that state.
Related Tags