EA Motive's new Star Wars game could be a monetized live game
The next big Star Wars game could be another live game with microtransactions, but it might be more unique than you think.

Published Apr 29, 2020 4:50 PM CDT
|
Updated Tue, Nov 3 2020 6:57 PM CST
8 minute read time
Battlefront II's retirement
EA may have just inadvertently telegraphed what's next for Star Wars games, in particular EA Motive's upcoming project. It could end up being another live service game with microtransaction-driven monetization, but with a nice little twist.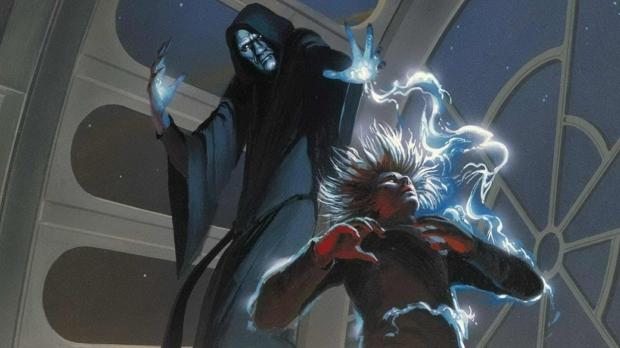 EA and DICE just confirmed Battlefront II, the premiere live service Star Wars game that has driven millions in microtransactions and game sales, will be retired tomorrow. This announcement has all sorts of implications for future Star Wars games and could strongly hint EA Motive's new Star Wars game, which is assumed to be the next game in the series, could take its place as a monetized live game.
But before we can fully understand what might be on the horizon, we have to look to both the past and present to uncover a few important points. EA's business model, Disney's approval of EA's Star Wars games, and the disrupted Star Wars timeline all come into play heavily here.
First off, let's start with EA. Things have both changed and remained the same a the billion-dollar titan.
EA's live service empire
Electronic Arts is the third-biggest game publisher in the world.
The company typically makes $4-5 billion every year on the backs of live service games like FIFA and Madden. These games have optional microtransactions as part of EA's massively lucrative Ultimate Team monetization, which lets gamers buy randomized card packs with real money. EA typically makes anywhere from 70-90% of its quarterly and yearly income from digital earnings, the bulk of which is from microtransactions and in-game purchases.
In Holiday 2019 alone, EA earned over $900 million of its $1.4 billion digital earnings from microtransactions. Digital made up 90% of its quarterly revenues during that holiday quarter. This isn't an anomaly, but simply how EA's business operates.
It's a thriving market, and EA shows no signs of stopping. EA is a master of monetizing engagement and has proven itself with long-running streaks of profitability. If EA releases a big AAA game, it's likely the game has some sort of action focus or online hook--or both. Monetizing action is a lot easier than any other genre. This was a big reason why Mass Effect: Andromeda was both action-based and had monetized multiplayer.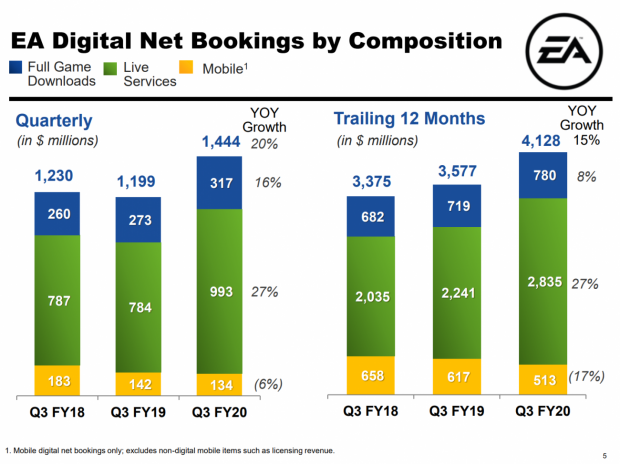 EA's strong live service might is a big reason why Disney chose EA to make Star Wars games. It's also a big reason why Disney will probably renew EA's exclusivity license.
Despite controversy, Disney is happy with EA's Star Wars games. And why not? The first two Battlefront games have sold a combined 33 million copies worldwide.
Sales are just the beginning, though. These games are designed to make money long after the initial sale with grindy mechanics and random monetized customizables. It's the nature of any live game that puts engagement and replayability at the forefront of everything.
"We've had good relationships with some of those we're licensing to, notably EA and the relationship on the Star Wars properties. And we're probably going to continue - we're going to continue to stay in that side of the business and put our capital elsewhere," then-Disney CEO Bob Iger said in a 2019 earnings call.
Things have changed a bit with Jedi: Fallen Order, Respawn's new singleplayer-only game. Cal's Jedi power fantasy sold a ton of copies and shows EA that not ever Star Wars project has to be a live game. But that doesn't mean that no live game can exist.
Now that we've established both EA and Disney love live games, this brings us to Battlefront II and how it was stretched farther than planned to fill gaps in the Star Wars games timeline.
Battlefront II's unnaturally long lifespan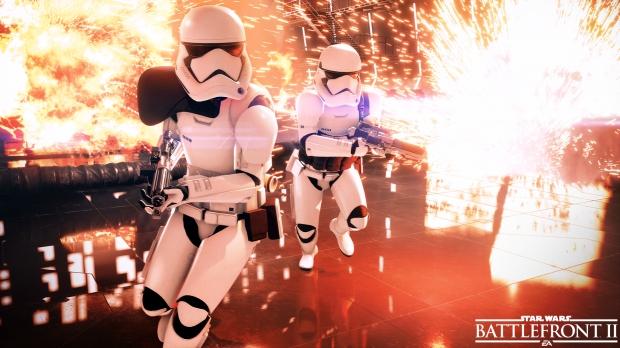 When it launched in 2017, Battlefront II was folded into this lootbox plan. It drastically failed and EA was forced to pivot towards the more accepted cosmetic-only microtransaction model. This worked for a long, long time.
Too long, in fact. As EA focused harder on monetized live services, likely at the behest of Disney, the company started cancelling more and more Star Wars projects.
Each time a game was cancelled, a hole was formed in the original timeline. Starting in 2016, EA announced a plan to release one big Star Wars game every year until 2020.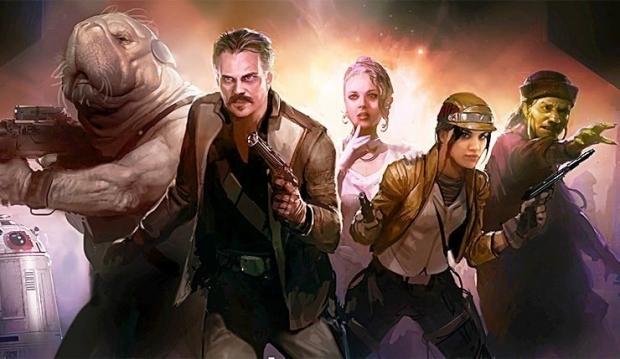 EA has cancelled three Star Wars projects to date. The three major Star Wars projects cancelled by EA include:
Project Ragtag (2017) - EA cancelled this game in 2017 and shuttered Visceral Games at the same time. It was ultimately killed because it didn't fit with EA's live service scope. Project Ragtag was a third-person action-adventure game set around bounty hunters andvery far into development before it was cancelled. It would've featured a multi-perspective cinematic story arc.
Project Orca (2018) - EA Vancouver's Project Orca game was cancelled in 2019, and used the original assets of Visceral's Project Ragtag. EA Vancouver had been helping Visceral on Ragtag, but they rebooted the project once they took over in 2017. Orca was open-world, but we're not sure if it was a live game.
Project Viking (2019) - When EA cancelled Project Orca, EA Vancouver moved to a smaller-scale project. This was Project Viking, a Battlefront spin-off that was cancelled in early 2019. Not a whole lot is known about Viking, but it was described as an open-world game set in the Battlefront franchise. It could've also included live elements of some sort.
Battlefront II was extended with tons of free updates and content to keep the revenue gateway open. The truth is Battlefront II was never meant to live this long in this kind of capacity. It wasn't meant to be the bridge across a long span of game cancellations. The idea is to release a new live game to hand-off the baton to another title. Battlefront I held the line in 2015, then passed on to Battlefront II in 2017, two years after it's release.
That didn't happen in 2019 because no live game was prepared. Instead, EA released Jedi: Fallen Order, a singleplayer-only game that complemented BFII quite well and showed EA that not every Star Wars game needs to be monetized (but we still think the next game will be).
Now that the game is retired, the Star Wars franchise won't have an engagement mechanism to churn and spark monetization. Battlefront II isn't going offline, but it's updates are stopping. To understand why this is a big deal, we have to understand how engagement works.
How live game engagement works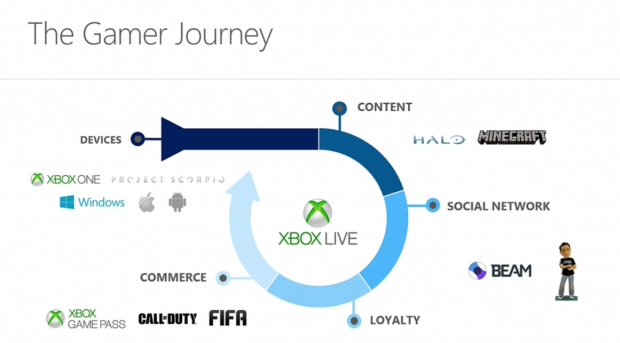 For the sake of time, I'll only talk about the basics of engagement.
Basically, a live game has a few critical components: Fun, engagement, and monetization. This is the engagement cycle that churns any billion-dollar live game. A game can't be engaging unless it's fun, and it can't be monetized unless it's engaging. And a game certainly can't be monetized properly if it's not fun (looking at you, Fallout 76).
Fun isn't enough, though. Engagement is wholly dependent upon social hooks and online interactions. It's incredibly important the game is designed to allow players to compete, play together, and communicate with each other in key ways--ie voice chatting, typing, teams, clans, etc. That way you can build an organic environment where players bounce off of each other, create memories, and have different experiences that vary, all while making connections, friends, and rivals along the way.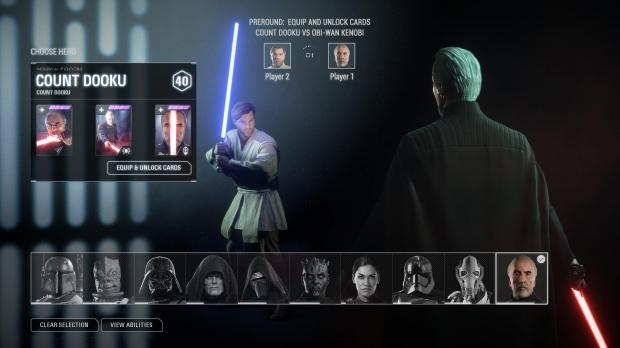 A big part of the engagement strategy is a progression system. It has to be grindy to inspire replayability. The more someone plays something, the more likely they are to embrace social interactions and keep playing. And the more they play, the more likely they are to "complete" the investment by spending money. They've already spent time to unlock characters and gear, so they could spend money to customize their outfits too. This is the monetization aspect that bleeds through, connects, and is dependent upon the other parts in the cycle.
Once the social aspects are designed, the game has to evolve continually. Live games will live or die based on their content updates. It's incredibly important a live game stays moving and doesn't stagnate. Usually, this happens with free updates that are funded by in-game microtransaction purchases. Games will massively expand over time with free content expansions and drops.
As more content drops, players are more likely to keep playing or return to check out the new stuff, kicking off the engagement cycle anew.
This content roadmap is so important that the games are literally built around them. Star Wars marks a fantastic engagement playground thanks to the films, and DICE had plenty of inspiration to grow and evolve Battlefront II. The team released over 25 updates in the last 2.5 years, which is no small feat. But all of that stops with tomorrow's Battle of Scarif update.
This is a big deal because Battlefront II will now effectively break the engagement cycle by stagnating, and runs the risk of losing monetization, visibility, and new engagement cycle triggers.
So...what game is going to take the baton from Battlefront II? Possibly EA Motive's new Star Wars project.
EA Motive and it's 'very unique Star Wars experience'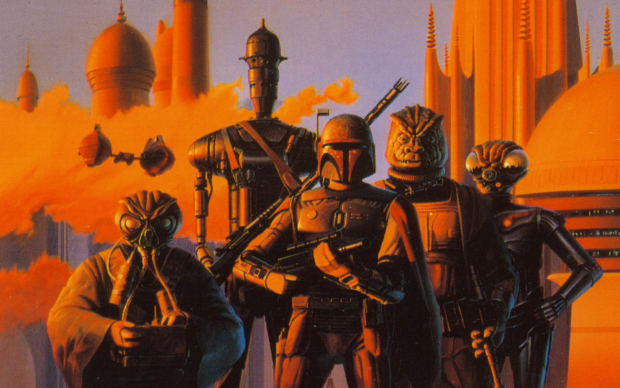 We don't know a whole lot about EA Motive's new Star Wars game.
EA's Montreal-based Motive studio typically assists other developers with their projects--they helped with Battlefront II's vehicles, for example, and worked on Project Ragtag.
Their project has been in development since roughly 2017, and there are lots of possibilities here. So why do we think this is the live game? EA is following a specific formula for its games, and we actually know of two Star Wars projects.
Right now we currently know of two Star Wars games that're in development:
EA also follows a specific structure for its Star Wars games, and there are currently only two types of games:
Live-driven first-person shooters with online microtransactions

Singleplayer-only third-person action adventure games
EA had originally planned the cadence to go live game -> singleplayer game -> live game, but that was disrupted thanks to cancellations. The live games are buffers to help pull in revenues over time while EA's internal teams invest and develop projects. It's a way to fund games and make a profit at the same time.
So now that Battlefront II, the only current Star Wars game with live engagement, is being retired, it's time for something else to take its place.
Again, why do we think EA Motive's project will do this instead of something like, say, Battlefront 3?
A few reasons. DICE is currently working on Battlefield 6 for 2021, which will be EA's premiere next-gen game. DICE needs all hands-on deck to make BF6 look and play as amazing as possible. The next-gen version represents more investment and time needed due to the new hardware involved. If Battlefront 3 does happen, it might not happen until 2023 or thereabouts when DICE has teams freed up.
Another big reason is that EA Motive, who helped with Battlefront games, is making its own project. Even if DICE was available, they'd have to lean on other studios like Motive to help with Battlefront 3. Both studios are working on some high-profile projects right now.
Plus EA Vancouver is now a supporting studio helping other devs like BioWare with Anthem 2.0, so they're apparently out of the Star Wars picture.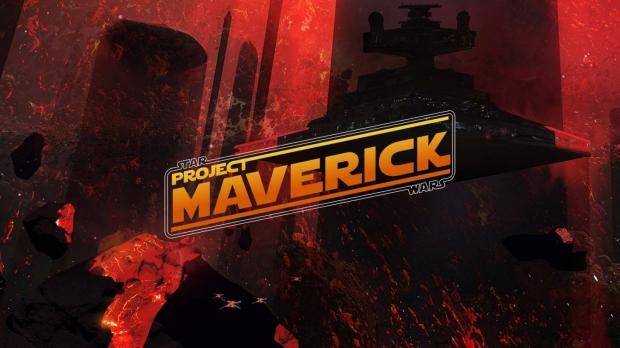 So what do we know about EA Motive's Star Wars game? Not a whole lot, but I've speculated quite a bit. Be forewarned that the following hasn't been confirmed.
In December 2019, EA Motive's general manager Patrick Klaus said their game would deliver a "very unique Star Wars experience." What's unique about it? How does EA define unique? Maybe it's something outside of the current Star Wars structure.
Maybe it's not a fully-blown live game with huge battle sequences, but a live game with online co-op? Maybe it has a live campaign too that continually unfolds overtime to churn engagement.
And maybe, just maybe, it has something to do with the mysterious Project Maverick art that was spotted on the PlayStation Network a bit ago.
What if EA Motive is working on a Rogue Squadron online game with ship-to-ship combat straight out of Battlefront II? What if that's the next Star Wars live game to pick up the slack in between major releases until something like Battlefront 3 drops? EA Motive has lots of experience with vehicular combat, thanks to their work with Battlefront II.
Lots of maybes and what-ifs, of course. But that's really the aim of this article: To get people thinking about the future of Star Wars games based on EA's business models and historical info.
What's next for Star Wars
We know what's coming, but we just don't know exactly when. EA says it won't release a new Star Wars game until Fiscal Year 2022, which begins on April 1, 2021, and ends in March 31, 2022.
If EA Motive is working on a live game, then it should release before Jedi: Fallen Order 2, the other new Star Wars game that's in development. History tells us that at least one major live game will exist in the EA Star Wars franchise in a bid to keep Disney happy and EA recouping money from development costs.
Thankfully, Jedi: Fallen Order did so well that EA won't mandate all of its future Star Wars games are online-driven affairs. If only that could've been the case for Project Ragtag...
We openly invite the companies who provide us with review samples / who are mentioned or discussed to express their opinion. If any company representative wishes to respond, we will publish the response here. Please contact us if you wish to respond.