Some PlayStation 5 launch games are next-gen exclusive
A few first-party PlayStation 5 launch games won't be held back by PS4 hardware.

Published Dec 6, 2019 12:06 PM CST
|
Updated Tue, Nov 3 2020 11:46 AM CST
A selection of Sony's first-party PS5 launch games will be next-gen exclusive and won't be held back by last-gen PS4 hardware.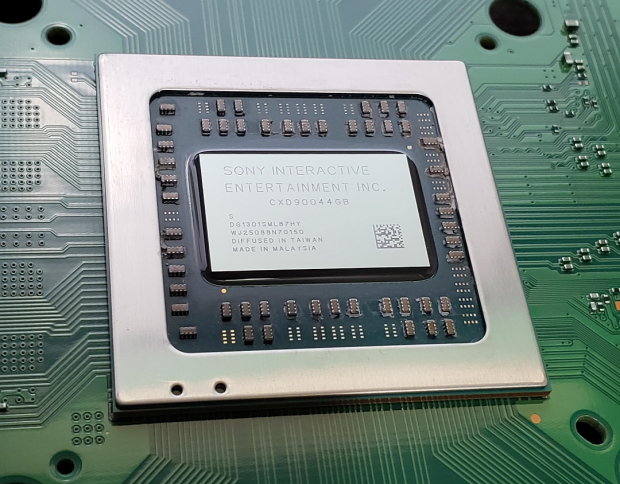 Some of Sony's upcoming PlayStation 5 launch games will be exclusive to the next-gen console, giving developers total freedom to push the PS5's beefy Zen 2 CPU and Navi GPU tech to their limits.
Developer sources tell Kotaku's Jason Schreier that a portion of the PS5's first-party launch games won't be be cross-gen, and won't be playable on the PlayStation 4.
"I've heard some of the PS5 launch titles will be PS5-only. Some of the stuff I've heard about is PS5 only," Schreier said in a recent Kotaku Splitscreen podcast.
"I haven't heard anything about Xbox first-party games, but I'm sure their stuff is going to be on as much stuff as possible, as usual. Actually they already said Halo: Infinite is going to be cross-gen. They certainly care much less about exclusives."
This is great news for PlayStation 5 owners, who will have a selection of games specifically optimized for the platform.
It's also great for developers who want to squeeze out every last drop of the PS5's highly-synergized hardware. Devs won't have to scale their game for the PS4's woefully outdated Jaguar APU hardware and hold things back to ensure cross-gen parity.
We'll see these exclusives leverage the new SoC to push insane perf like native 4K 60FPS (and maybe even 4K 120FPS), next-gen atmospheric effects with raytracing, all while eliminating loading times with the new onboard SSD solution to supercharge storage flow.
Expect tech demo levels of dazzling performance and visual fidelity from Sony's most talented first-party studios.
PlayStation 5 specs and details:
Custom SoC with second-gen Navi GPU, Zen 2 8-core, 16 thread CPU

Navi, Zen SoC uses new AMD RDNA 2.0 architecture

Ultra-fast SSD

Support for 4K 120 Hz TVs

Ray-tracing enabled

8K graphics support (probably video, not gaming)

Plays all PS4 games

Separate games that ship on BD-XL Blu-ray discs

New controller with extensive haptic and tactile feedback
So which games will be PS5 exclusives?
Possibly Gran Turismo 7, which will probably deliver crazy photorealistic visuals with buttery-smooth frame rates, and maybe even the new Spider-Man sequel.
Maybe even Ghosts of Tsushima, too.
The bulk of PlayStation 5's games library will be cross-gen, though. Big-name publishers aren't going to abandon the PS4's 100 million install base, so we'll see upcoming titles like the new Viking-themed Assassin's Creed be available on PS5 and PS4, ditto with Battlefield 6, and pretty much all Activision games.
"I would say most games get cross-gen support, from what I've heard. Certainly all the third-party stuff. I imagine something like Assassin's Creed: Kingdom, the Viking one, is definitely going to be on PS4, Xbox One, Scarlett, PS5--even Stadia. I imagine that's a pain in the ass for developers who have to suddenly ship on seven SKUs at once, it's crazy," Schreier said.
Sony is expected to reveal the PS5 in a special event in February 2020. The console will release in Holiday 2020, and it may cost $499.
Check below for more info:
PlayStation 5 Coverage:
Related Tags