Blimey Charlie! Words that not all of you will understand. But let us just say when I just got word now of Lsdmeasap aka Ed, GIGABYTE volunteer tech support and all-round great guy from our forums, hitting a 2700MHz DDR3 memory speed, I got just a little excited. We all know this guy knows his motherboards inside out, but even I didn't know he was really into extreme overclocking.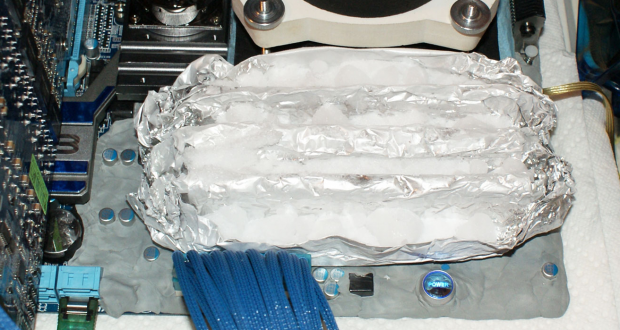 Using a GIGABYTE X58A-UD7 motherboard and a Mushkin 6GB (3 x 2GB) DDR3 1600MHz Blackline triple-channel kit, oh and of course some lovely cold dry ice, he managed to hit an incredible memory speed of 2700MHz DDR. This was with the memory set at a 2:16 ratio and the timings set at 9-12-11-31. And remember this is in triple-channel mode!
And you thought you had to buy G.SKILL, Corsair or OCZ RAM to get the big clocks. Welcome back Mushkin! Head on over to this forum thread for the full details and more impressive photos.
Continue reading: Lsdmeasap takes Mushkin 1600MHz DDR3 to 2700MHz with dry ice! (full post)