BMW, one of the leaders in technological car gadgetory are bringing aboard select production vehicles another advancement to help distract drivers some more from the critical responsibilities of road awareness down under.
BMW will be the first car maker to bring vehicles to Australian roads with an in-car web surfing option. BMW simply refer to it as BMW Internet; it's designed to work via the iDrive interface and utilizes a 3G network equipped smart phone for its connection point. So it's not quite as advanced as you may have first thought with self-linked internet, but I'm sure in the not too distant future they will tick that box.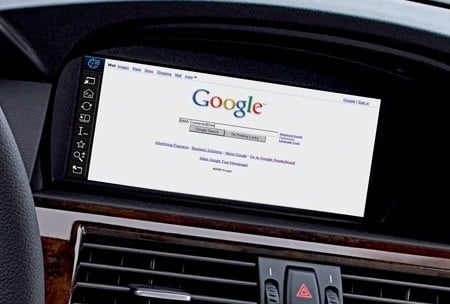 The system is also designed not to be operational when the car is in motion, but we all know how quickly someone will find a way around that.
Continue reading: BMW first to introduce "in-car internet" in Australia (full post)