Computex 2012 - InWin has impressed us over the few months. I'll be honest and say they've had some weird and wonderful designs over the year, but with their recent open air chassis designs, we've really liked what we've been seeing. We just posted our review of the InWin X-Frame recently which received an award for its features. We also awarded the X-Frame with our TweakTown Computex 2012 Recommended award today as well.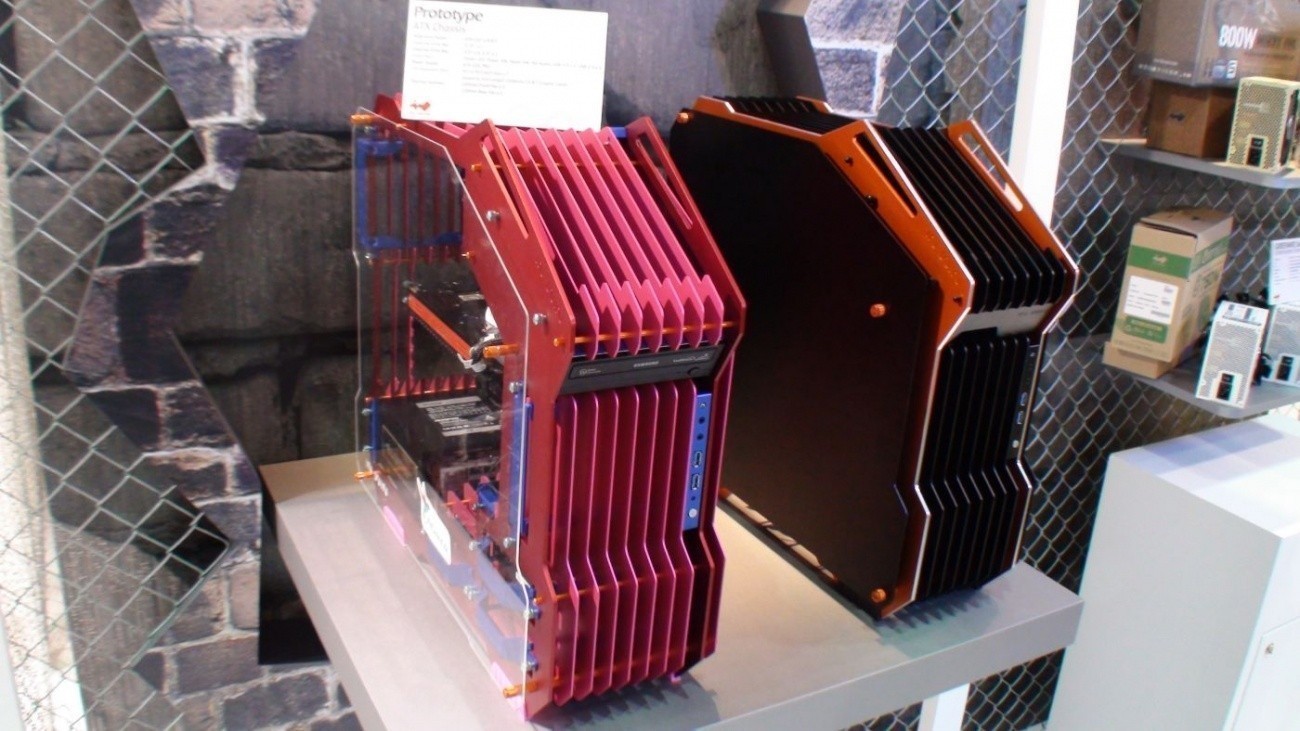 The latest unique open air design from InWin is the H-Frame which will go on sale a little later this year. The two designs we saw today featured some rather bright colors including a pink and orange version along with a black and orange version. You will have the option for a full window side panel or a regular closed panel.
[img]2[/img]
The front and back of the case are open and are split with a small gap between each panel to allow for air to freely flow in and out of the case. InWin told us in their testing that some system configurations do not even require a case fan due to the open air concept of the H-Frame...
Continue reading: InWin continues creative trend with H-Frame open air concept case at Computex (full post)