EA lists games affected by Gamespy's shutdown, no alternate solution
As the deadline for Gamespy's shut down getting closer, EA still yet to provide an alternate solution for multiplayer support with many of its titles.
Published May 12, 2014 1:40 PM CDT
|
Updated Tue, Nov 3 2020 12:17 PM CST
1 minute & 57 seconds read time
As stated previously, GameSpy will be shutting down its operations, leaving many games' multiplayer support in the dark. While some publishers have presented alternate solutions, EA has listed the games that will be affected by GameSpy, and may use it as a reason to retire certain popular games.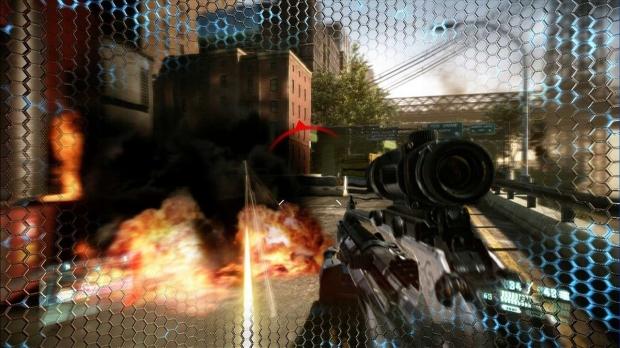 While EA did provide the list of games that will be affected, which includes 24 PC titles, it isn't clear whether it already has a plan for an alternate solution. "Since GameSpy's announcement, our teams have been working to evaluate options to keep services up and running," posted on the EA blog. "Unfortunately, due to technical challenges and concerns about the player experience, we do not have a solution at this time. Online services for EA games on the GameSpy platform will be closed down at the end of June."
Regardless, EA acknowledged that there is a concern that the old fan favourites game will not have multiplayer support. They said ,"We know some of these games are still fan favorites, including Battlefield 2, Battlefield 1942, Medal of Honor: Allied Assault and Command & Conquer games. We are still investigating community-supported options to preserve online functionality for these titles, such as multiplayer. Significant technical hurdles remain, and at this time we don't have anything to announce."
There are some games from EA that has third party solution. Battlefront 2, Command & Conquer 3 and Battlefield 1942's multiplayer is supported by GameRanger. What's strange is that EA didn't present any solution for games such as Crysis, Crysis 2 and even for Neverwinter nights 1 and 2.
The list of PC games that will be affected by Gamespy's shutdown are as follows:
Battlefield 1942 for PC and Mac (including The Road to Rome and Secret Weapons of WW2 expansions)

Battlefield 2 for PC (including Special Forces expansion)

Battlefield 2142 for PC and Mac (including Northern Strike expansion)

Battlefield Vietnam for PC

Command & Conquer 3: Tiberium Wars for PC and Mac (including Kane's Wrath expansion)

Command & Conquer: Generals for PC and Mac (including Zero Hour expansion)

Command & Conquer: Red Alert 3 for PC and Mac

Crysis 2 for PC

Crysis for PC

Crysis Wars for PC

EA Sports 06 for PC

F1 2002 for PC

Global Operations for PC

James Bond: Nightfire for PC

Master of Orion III for PC

Medal of Honor: Allied Assault for PC and Mac (including Breakthrough and Spearhead expansions)

NASCAR Sim Racing for PC

NASCAR Thunder 2003 for PC

NASCAR Thunder 2004 for PC

Need for Speed: Hot Pursuit 2 for PC

Neverwinter Nights 2 for PC and Mac

Neverwinter Nights for PC, Mac and Linux (including Hordes of the Underdark and Shadows of Undrentide expansions)

Star Wars: Battlefront for PC and PlayStation 2

Star Wars: Battlefront II for PC and PlayStation 2
Related Tags