ASRock has just unveiled its new Ultra M.2 PCIe Gen3 x4 connection interface that is said to double its transfer speed bandwidth, and blow SATA 3 6GB/s out of the water. The new Ulra M.2 interface is much faster due to a direct connection to the CPU, whereas older M.2 interfaces passed through the chipset before being routed to the CPU. This means that the latency is much lower and faster transfer speeds are the result.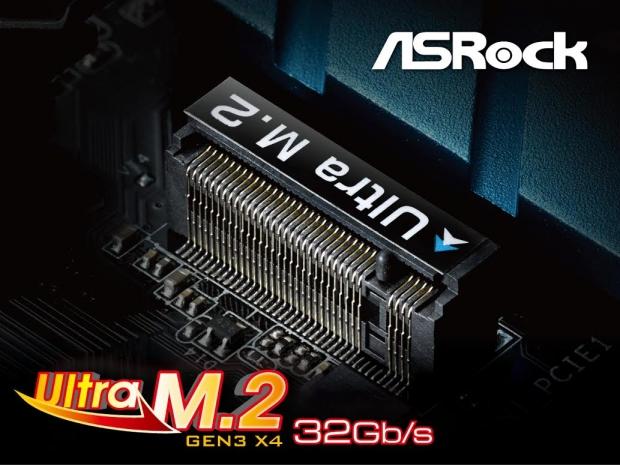 "The theoretical speed of Ultra M.2 is 32Gb/s, which is 6X faster than PCIe x1 M.2, and 3X faster than PCIe x2 M.2. As for Ultra M.2 vs. normal M.2 comparison, we tested the read speed of Samsung XP941 PCIe x4 M.2 SSD on Ultra M.2 socket and reached 1.16GB/s, 46% faster than PCIe x2 M.2 socket. We also tested a PCIe x2 M.2 SSD on Ultra M.2 socket. Benefited from the direct linkage between Ultra M.2 interface and CPU, the PCIe x2 M.2 SSD read speed on Ultra M.2 socket is 8.8% faster than on normal M.2 socket. As shown in Chart 3, the lower latency of Ultra M.2 design does matter," ASRock said in a release.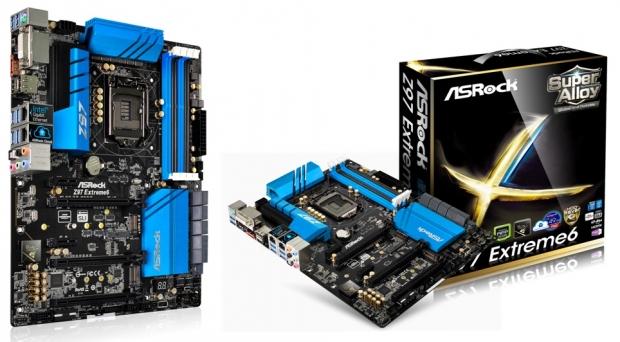 ASRock says that for now, the new Ultra M.2 interface will only be available on the new ASRock Z97 Extreme 6 motherboard which features other high-end features such as; ASRock Super Alloy technology, 12 Phase Power Design, Purity Sound 2, Dual LAN, SATA Express interface, and ASRock Cloud.