Every DIYer in the world has at one point or another owned a cordless drill. Since their inception, cordless drills have made life much easier, but they have also resulted in many more stripped screw heads and "oversunken" screws. Black+Decker has just released a new cordless drill / driver with some innovative technology designed to prevent both of these forever.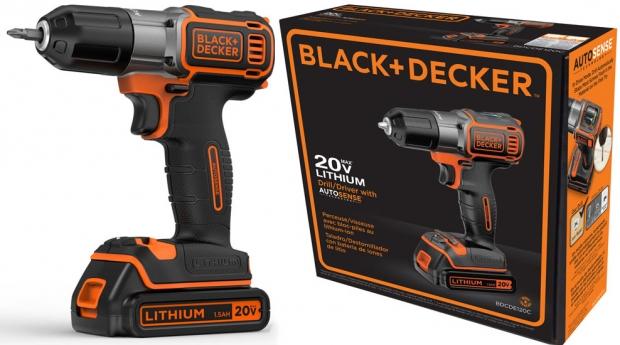 The new Autosense Drill has been designed to automatically stop when a screw has become flush with the working surface. In the past, the utilization of a clutch system also prevented this, but it relied heavily on the operator knowing the perfect clutch setting for the type of screw and wood that was being used. The new Autosense drill is intuitive and all the user needs to do is select drive mode. This will tell the drill to begin sensing the required torque levels needed and when a rise in torque is sensed, the drill slows down and stops just as the head of the screw reaches the surface of the wood.
In the event that the screw needs to be sunken a little below the surface, the operator can simply pull the trigger again, and the Autosense Drill / Driver will sink the screw further into the wood 1/4 turn at a time. The new Black+Decker Autosense Drill / Driver is set to retail at $80 and will release to the public in Early June. I hope to get my hands-on one before then and will post a full review if I do.