Cocaine, it's a helluva drug - a drug that is used so copiously in the UK that it has contaminated the drinking water supply. A new report has shown the dangers from pharmaceutical compounds appearing in drinking water, with scientists seeing trace amounts of cocaine in the UK water supply, even after it had gone through intensive purification treatments.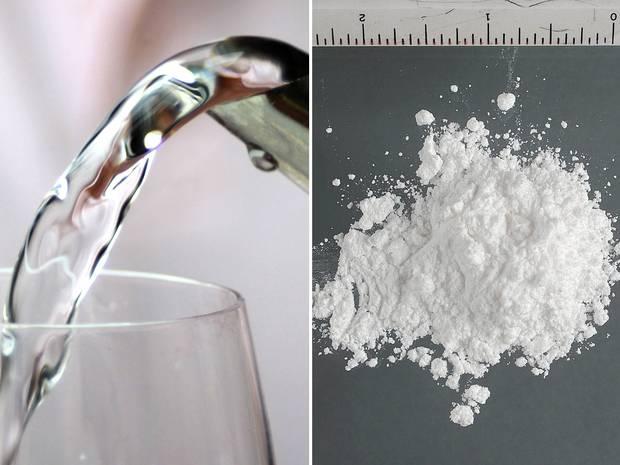 Experts from the Drinking Water Inspectorate found water supplies contained benzoylecgonine, which is the metabolized form of cocaine that appears once it has passed through the body. This is the same compound companies and authorities look for when running drug tests to detect cocaine use. What is worse, is the use of cocaine in Britain, according to Steve Rolles from the drug policy think tank, Transform.
Rolles said: "We have the near highest level of cocaine use in western Europe. It has also been getting cheaper and cheaper at the same time as its use has been going up". According to the charity DrugScope, there are around 180,000 addicted to crack cocaine in England, and close to 700,000 people aged between 16-59 that use the drug every year.
Cocaine wasn't the only thing found in the British drinking water, with trace amount of ibuprofen and carbamazepine, the former a common off-the-shelf painkiller, the second is used for treating epilepsy. The report stated: "Intakes of the compounds detected in drinking water are many orders of magnitude lower than levels therapeutic doses. Estimated exposures for most of the detected compounds are at least thousands of times below doses seen to produce adverse effects in animals and hundreds of thousands below human therapeutic doses. Thus, the detected pharmaceuticals are unlikely to present a risk to health".