How much work is required for developers to upgrade their PS4 games to support 4K on the new PS4 Pro? A tiny, minuscule fraction of the work it takes to design the game itself.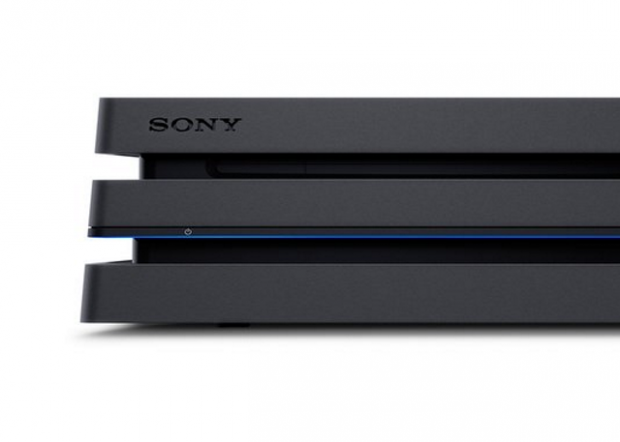 Developers are spending hardly any time upgrading their PS4 games to support enhanced graphical and performance settings like 1080p 60FPS, 4K HDR at 30FPS, and native 4K on Sony's new $399 PlayStation 4 Pro console.
"I'd say that the minimum effort is probably even less [than 0.2-0.3% of the overall effort], counting the work hours involved compared to the work hours put into making the game," Patrik Lasota, Arrowheads dev (Helldivers) said in a recent interview with Gamingbolt. "We did a bit more than that and yet it took us very little time to get the game running on PS4 Pro in 4K."
Lasota's words echo PS4 architect Mark Cerny's affirmations that the upgrade process is extremely easy for any developer.
"The target was to make sure that support [for the PS4 Pro] could be done for a fraction of a percent of the overall effort," PS4 Pro architect Mark Cerny said in a recent interview with GamesIndustry Biz.
"And I do mean a fraction of a percent. I mean, I've run the math, and it's 0.2 or 0.3 percent for these projects -- some of them. So at that point, I think it's very natural for the development community to support the platform."
It's important to remember that Helldivers is a smaller indie game, not a fully-fledged AAA game, but it's clear that Sony has created the newer console with complete compatibility and ease-of-use in mind.
Read Also: Sony: Most of PS4 Pro's games will be upscaled 4K
Original PS4 Specs
CPU: 8 Jaguar Cores at 1.6GHz
GPU: AMD GCN, 18 CUs at 800MHz (equivalent to Radeon HD 7850)
Memory: 8 GB GDDR5, 176 GB/s
PS4 Pro Specs
CPU: 8 Jaguar Cores at 2.1GHz
GPU: 4.20 TFLOPs Polaris GPU
Memory: 8 GB GDDR5, 218 GB/s
Even still, the PS4 Pro has had some problems with maintaining performance and stability in native 4K and even in 1080p, and we're wondering if this process might be a little too easy.
Games that run in native 3840 x 2160p on Sony's PS4 Pro often experience frame rate disruption, including "visible drops in performance where the GPU is pushed more heavily," as well as "noticable stutters."
Even if you don't use a PS4 Pro on a 4K UHDTV, you might still hit FPS drops. When hooked up to an HDTV, the PS4 Pro super-samples the display, essentially upscaling it to 4K and then downscaling it to fit the HDTV screen, thus improving the visual fidelity. But there's been reports of FPS stutters in super-sampled games in 1080p, too.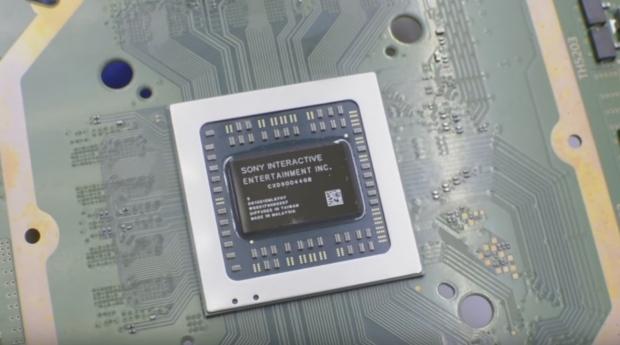 If you're unfamiliar with how the PS4 Pro's upgrades work, then here's a quick primer.
The PlayStation 4 Pro plays all existing PS4 games, but allows the PS4's content library to leverage the system's new 4.20 TFLOPs AMD Polaris GPU to hit higher performance and resolution specs, including native 1080p 60FPS, 4K 30FPS with HDR, native 4K, and 1080p with various graphics settings pushed higher--shadows, Anti-Aliasing, textures, etc.
Existing PS4 games must be updated with Forward Compatibility patches in order to leverage the PS4 Pro's new GPU hardware, but there's no set rule on which modes devs have to enable.
So PS4 Pro upgrades and Forward Compatibility patches are entirely at the discretion of the developer: the devs can add just 1080p 60FPS if they'd like, entirely skipping 4K, or just do 4K 30FPS with HDR. Sony has maintained that it wants devs to push 4K HDR over everything else, with 1080p settings coming in the backseat--but it's not set any hard mandates on which upgrades have to be included.
Also bear in mind that there's no guarantee every PS4 game will get PS4 Pro enhancements and Forward Compatibility patches; it's up to the developer and publisher, but Sony has made the process very streamlined and easy in an effort to pull more devs over.
Read Also: Here's every PS4 Pro upgraded game so far
Sony's new PlayStation 4 Pro is now available for $399. Check below for a massive catalog of everything we know about the PS4 Pro so far.
Sony's PlayStation 4 Pro console is now available for $399. Check below for a huge list of everything we know about the console so far, including specs and more.

PS4 Pro: What we know so far:
Double GPU power over existing PS4 models (roughly 2x AMD Radeon HD 7850)

AMD Polaris GPU support

14nm FinFET SoC likely

CPU with boosted clock rate

Higher memory bandwidth

No 4K UHD Blu-ray player

Launches November 10 for $399

4K resolution upscaling

HDR support

Higher frame rates, improved in-game performance across the board

Plays all existing PS4 games, but not every PS4 game will leverage the new hardware for improved performance

1TB hard drive
Read more about Sony's PS4 Pro: