PS4 Pro can hit native 4K 60FPS, has hidden secret sauce
There's more than meets the eye with Sony's PS4 Pro, and devs were able to hit 4K 60FPS in an indie racing game with 'secret sauce' GPU tech.

Published Mon, Oct 3 2016 8:26 AM CDT
|
Updated Tue, Nov 3 2020 11:58 AM CST
The devs at Voofoo were able to use Sony's new PlayStation 4 Pro console to hit native 4K 60FPS in their new indie-style racing game Mantis Burn, and Digital Foundry thinks there's more to meets the eye with the PS4 Pro.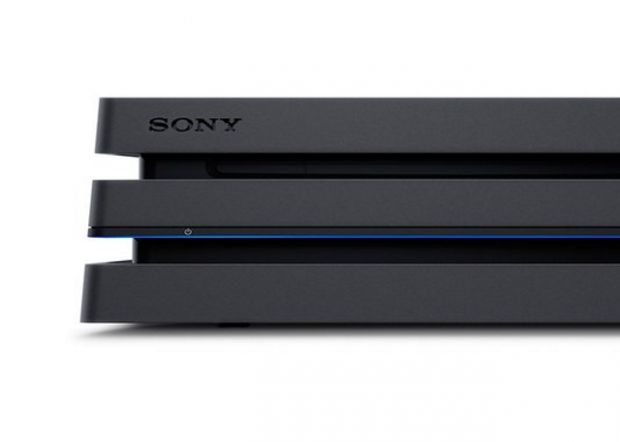 Remember when PS4 architect Mark Cerny said the PS4 Pro uses "many new features from AMD's Polaris architecture as well as several even beyond it"? Now it looks like some devs are tapping the console's "beyond Polaris" tech in order to achieve some impressive performance. Eurogamer's Digital Foundry recently tried out Mantis Burn, a Micro-Machines-type racing game that's the first to hit native 4K 60FPS on the PS4 Pro.
While Mantis Burn isn't a huge AAA endeavor, Digital Foundry was still surprised that the devs could hit native 4K with forward rendering and hit a consistent 60FPS in the game, leading them to conclude the PS4 Pro has some "secret sauce" that we don't know about yet:
"In short, there's more to PS4 Pro's enhancements than teraflop comparisons suggest - and we understand that there are more 'secret sauce' features still to be revealed. At the PlayStation Meeting, Sony staff told me that the enhancements made to the core hardware go beyond the checkerboard upscaling technology, and the new instructions certainly support Mark Cerny's assertion that the PS4 Pro possesses graphics features not found in AMD's current Polaris line of GPUs. Interesting stuff, and we look forward to learning more."
Read Also: PS4 Pro uses AMD Polaris GPU, sits below RX 470
Digital Foundry does note that hitting this level of in-game performance takes significant shader optimization from developers, and Matis Burn is a small-scale indie racer, so don't expect to see massive AAA games hit native 4K 60FPS on the PS4 Pro.
Sony has also been careful to say that most PS4 games will run at upscaled 4K on the PS4 Pro.
"The game's based on a forward renderer which also helps in getting this game to run at 60fps in ultra HD, and in terms of visual features, we're told it's identical to both the base PS4 version and indeed the PC game. All of the more expensive visual effects make the jump across to PlayStation 4 Pro, including an impressive depth of field effect that emphasises distance and is particularly effective as background detail drops away as the circuit gains altitude."
Original PS4 Specs
CPU: 8 Jaguar Cores at 1.6GHz
GPU: AMD GCN, 18 CUs at 800MHz (equivalent to Radeon HD 7850)
Memory: 8 GB GDDR5, 176 GB/s
PS4 Pro Specs
CPU: 8 Jaguar Cores at 2.1GHz
GPU: 4.20 TFLOPs Polaris GPU
Memory: 8 GB GDDR5, 218 GB/s
Read Also: PS4 Pro's outdated hardware could bottleneck performance
We do know that AMD recently bought the 4K upscaling and rendering tech at HiAlgo, so this tech could be implemented on the PS4 Pro in some way. Sony has promised to open up more on the PS4 Pro's hardware in the coming weeks, and I'd say they need to do it fast because most gamers aren't too hyped about the system.
Read Also: Here's every PS4 Pro upgraded game so far
The PlayStation 4 Pro launches on November 10, 2016 for $399. Check below for a huge list of everything we know about the PS4 Pro so far:
PS4 Pro: What we know so far:
Double GPU power over existing PS4 models (roughly 2x AMD Radeon HD 7850)

AMD Polaris GPU support

16nm FinFET APU likely

CPU with boosted clock rate

Higher memory bandwidth

No 4K UHD Blu-ray player

Launches November 10 for $399

4K resolution upscaling

HDR support

Higher frame rates, improved in-game performance across the board

Plays all existing PS4 games, but not every PS4 game will leverage the new hardware for improved performance

1TB hard drive
Read more about Sony's PS4 Pro:
Related Tags