In 2020, devs will have to make games for seven different consoles
PlayStation 5 and Project Scarlett's release in 2020 brings two more big platforms to developers' already-full plates.

Published Wed, Nov 27 2019 12:13 PM CST
|
Updated Tue, Nov 3 2020 11:46 AM CST
When the PlayStation 5 and Project Scarlett next-gen consoles roll out in 2020, developers will be making games across seven different platforms (eight platforms including PC). Will last-gen systems hold the beastly Zen 2, Navi-powered consoles back?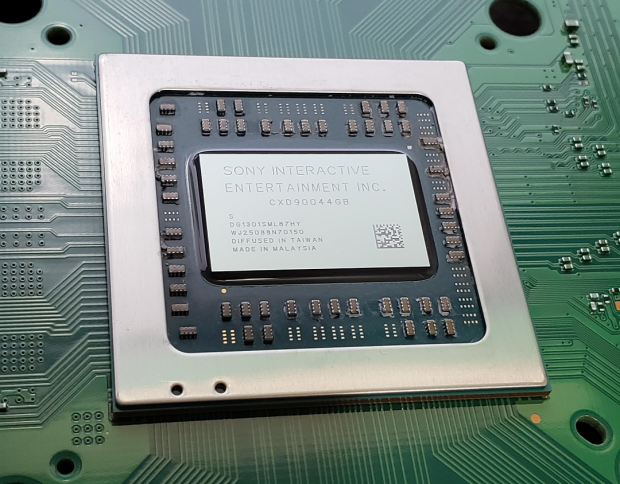 2020 doesn't mark a true new generation of gaming. Rather than flipping the reset switch and making users buy all new games and accessories, Sony and Microsoft are launching a next-gen/iterative cycle hybrid. The new PS5 and Project Scarlett systems will deliver a big power leap over current consoles like a true next-gen ladder step, but they'll also support older-gen games and accessories like an iterative cycle does.
Throughout the next few years next-gen will share games with last-gen. Newer systems will basically join their respective families as the bigger, stronger older brother. In this overlap transition period, developers will be making games across seven consoles and eight platforms total:
Xbox One

Xbox One S

Xbox One X

Project Scarlett

PC (Microsoft)

PlayStation 4

PlayStation 4 Pro

PlayStation 5
As the lines get increasingly blurred, that means developers now have a smattering of systems to make their games compatible with. The hardware disparity between last- and next-gen is a blessing for newer games optimized for PS5 and Project Scarlett, but obviously the older consoles won't leverage real-time raytracing, super-fast loading times, and the potent 8-Core, 16-Thread Zen 2 CPU and Navi GPU combo.
The PlayStation 5 will be backward compatible with PS4 games, and Microsoft's next-gen Project Scarlett will play four generations' worth of Xbox games, all the way from the original Xbox to Xbox One.
Thankfully, the move to x86 architecture will be a tremendous asset for this cross-gen support, and both Sony and Microsoft are putting lots of effort into seamless transitions.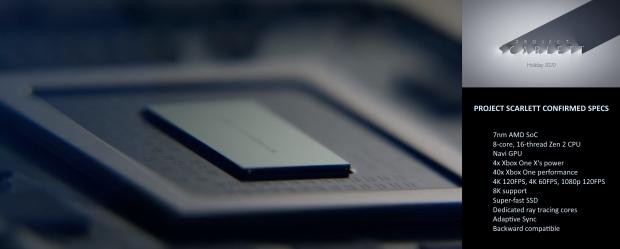 Read Also: ReRAM could be PS5, Project Scarlett's secret SSD sauce
The scaling isn't the potential issue here. Microsoft has an incredibly flexible and powerful Xbox SDK that allows one game to be scaled across multiple platforms, and we'll likely see some form of the Xbox One X's Intelligent Delivery system used. The possible issue is that new games will have to be developed with older last-generation hardware in mind.
Microsoft devs in particular will have to make games playable and optimized on all Xbox One consoles as well as PC, especially since all first-party Xbox games will be released on PC now too.
Microsoft in particular loves supporting last-gen hardware and games via backward compatibility initiatives, meaning it could be years before they're ready to move on and focus primarily on Project Scarlett. Forward compatibility won't be an option, but new games will likely release on Project Scarlett with optimizations to leverage the hardware, hinting at a repeat of the current Xbox One X Enhanced-style updates and upgrades.
Sony also won't just forsake the PlayStation 4 any time soon.
With over 100 million units sold worldwide, the PS4 is much, much too valuable to throw away as a platform--for both devs and Sony. The company confirmed the PS4 will live alongside the PlayStation 5 for roughly 2-3 years after launch. During this period, devs will have to optimize their games for three separate PlayStation systems--PS4, PS4 Pro, and the beefy PlayStation 5.
How much of a potential issue this turns out to be depends entirely on what tools and software Sony and Microsoft provide to developers, and how flexible the next-gen systems turn out to be.
The companies aren't stupid, and they know this could be a big roadblock to true next-gen console potential. Sure, first-party devs will have a major advantage because they work so closely to Sony and Microsoft (look at how Forza 7 was able to hit native 4K 60FPS on Xbox One X, for example), but both Sony and Microsoft are likely rolling out specialized SDKs to ensure proper backward- and forward-compatibility.
This kind of transition does make you wonder if next-gen will be held back by current-gen or not. There's major advantages with hybridizing the iterative cycle refresh model with next-gen hardware--for one, you don't have to reset everything and force everyone to buy new games--but also disadvantages too, like having to support all previous systems with new games.
Sony will probably be the one to eventually sunset the PS4 in 2022 or thereabouts and make new PlayStation games only playable on PS5 systems. Whether or not that's wise remains to be seen. Microsoft, on the other hand, probably won't follow that path until 3-5 years because of its dedication to cross-platform play.
Sony is expected to reveal the PS5 in a special event in February 2020. The console will release in Holiday 2020, and it may cost $499.
Check below for more info:
PlayStation 5 specs and details:
Custom SoC with second-gen Navi GPU, Zen 2 8-core, 16 thread CPU

Navi, Zen SoC uses new AMD RDNA 2.0 architecture

Ultra-fast SSD

Support for 4K 120 Hz TVs

Ray-tracing enabled

8K graphics support (probably video, not gaming)

Plays all PS4 games

Separate games that ship on BD-XL Blu-ray discs

New controller with extensive haptic and tactile feedback
PlayStation 5 Coverage:
Project Scarlett is due out by Holiday 2020. No pricing has been announced.
Check below for confirmed specs and details, and a huge content listing of everything we've heard about Project Scarlett so far:
Project Scarlett confirmed details:
8-core, 16-thread Zen 2 CPU

Navi GPU

Highly customized 7nm SoC from AMD

GDDR6 memory

4x as powerful as the Xbox One X's 6TFLOPs of perf

Can deliver up to 40x more performance than Xbox One in specific use cases

Adaptive sync supported

Super-fast SSD that can be used as VRAM

Supports 8K resolution (likely media playback)

120FPS gaming

Variable refresh rate

Raytracing confirmed with dedicated raytracing cores

Backward compatible with Xbox, Xbox 360, and Xbox One games

Compatible with Xbox One accessories
Project Scarlett coverage:
Related Tags