Microsoft has an idea of how much Project Scarlett will cost, but the system's price tag hasn't been locked in just yet.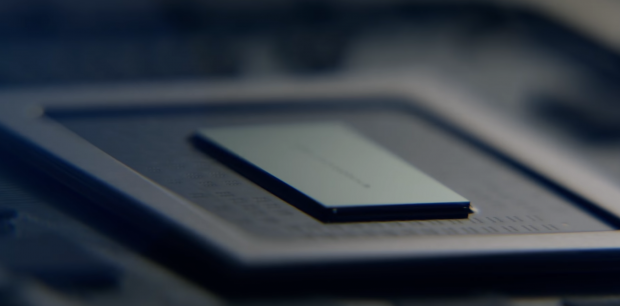 Although it's slated to release Holiday 2020, Project Scarlett is still in early phases of development. Announced at E3 2019 with explosive specs, the system that "eats monsters for breakfast" sports a custom AMD SoC outfitted with next-gen Zen 2 CPU and Navi GPU architecture, allowing for 8K resolution and 120 FPS. Right now Microsoft is working on the foundational silicon with AMD and the finer details like design, form factor, and price are a ways off. Microsoft has a ball park figure, but that price could inflate thanks to U.S. President Donald Trump's proposed tariffs on China-imported goods.
Whatever Scarlett will cost, these higher-end specs could put it firmly in the Xbox One X's $499 range. Scarlett is 4 times as powerful as the Xbox One X and could even cost $549 or thereabouts. In a recent interview with Xbox On, Xbox VP of Gaming Phil Spencer says there's still unknowns with Scarlett's retail price tag.
"There's certain things we'll get out. Price will be important. Clearly price is one of the things that people want to know, and as we're watching how the cost of the components are coming in, things like tariffs and other things, we're trying to figure out what that price will be next year," he said.
"We had a design point, a price in mind, I think we're going to hit that but we want to make sure everything comes in right. So we'll get price out as soon as we can so people can make those decisions."
Read Also: Mid-grade next-gen Xbox could still happen after launch
Remember Scarlett is the new top-tier system in the Xbox family, and kicks off a new generation. All new consoles are usually more expensive, especially ones that are shifting gens with new hardware.
Even if Scarlett is, say, $549, Microsoft will still have three other consoles at various cost points for consumers: the Xbox One S, the Xbox One S All-Digital Edition, and the Xbox One X.
On top of consoles, Microsoft is also bringing its games to PC with standalone digital releases and via Game Pass. A new streaming service called Project xCloud will also let you stream games to your mobile devices on-the-go, too.
Project Scarlett is due out by Holiday 2020. No pricing was announced. Check below for everything we know about Project Scarlett so far:
Project Scarlett confirmed details:
Customized 7nm SoC from AMD

Zen 2 CPU

Navi GPU

4x as powerful as the Xbox One X's 6TFLOPs of perf

Super-fast SSD that can be used as VRAM (likely PCIe 4.0)

Supports 8K resolution (likely media playback)

120FPS gaming

Can deliver up to 40x more performance than Xbox One in specific use cases

Raytracing confirmed

Backward compatible with Xbox, Xbox 360, and Xbox One games

Compatible with Xbox One accessories