Project Scarlett to hit 1080p 120FPS gaming
Microsoft's next-gen system focuses on higher frame rates up to 120FPS, likely for 1080p gaming.

Published Sat, Nov 16 2019 2:20 AM CST
|
Updated Tue, Nov 3 2020 11:46 AM CST
Microsoft's powerful next-gen Project Scarlett console will focus more on frame rates and speed than resolution, delivering up to 120FPS in specific games.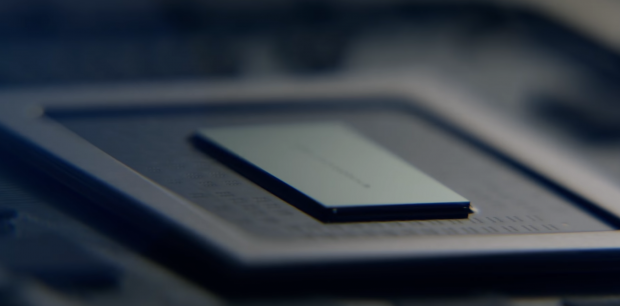 Project Scarlett is shaping up to be quite beastly. Reports say the next-gen Xbox will beat PlayStation 5's onboard specs, but on paper the systems seem quite similar: They both have a high-end AMD SoC with a Zen 2 CPU and Navi GPU, a super-fast PCIe 4.0 SSD, raytracing support, 8K resolution support, and high FPS gaming. But Microsoft promises it's going all out with Scarlett's power.
So what kind of in-game performance can we expect from Project Scarlett? No exact resolution and FPS matchups have been explicitly confirmed (there's no 4K 60FPS selling point yet like with the Xbox One X, for example), but Microsoft says Scarlett can hit 120FPS, which is likely for 1080p resolution. We should also expect native 4K gaming without upscaling like with the Xbox One X.
"Yes, we'll have great graphical performance, but things like speed will be a big factor with integrating the SSD. We can support increased CPU, higher framerates, so 120 FPS, having things like DirectX raytracing that's never really existed on a console," Microsoft's Aaron Greenberg told Kotaku.
"To put all that in the hands of developers will just bring a whole new set of console game experiences."
Greenberg also says Microsoft isn't fazed by the PS5. Nor should they be. Microsoft has a huge billion-dollar infrastructure of massively popular services like Xbox Game Pass that will carry the new system well into the future. Xbox is an ecosystem, not a console, and the games-maker shouldn't be concerned about Nintendo nor Sony at this point.
"We're not really worried about PS5. We're more customer-obsessed than competitor-obsessed. I think Sony has built a great business, they have a very strong brand and a strong presence and we have a lot of admiration for what they've done."
Project Scarlett will also be fully backward compatible with all existing Xbox One games and accessories, and will even play titles from Xbox 360 and original Xbox eras. Expect to see "Project Scarlett Enhanced" updates for older games that leverage the system's specs, complete with native fine-tuning perf like increased frame rates, smoothed visuals, and more.
Project Scarlett is due out by Holiday 2020. No pricing was announced. Check below for everything we know about Project Scarlett so far:
Project Scarlett confirmed details:
Zen 2 CPU

Navi GPU

4x as powerful as the Xbox One X's 6TFLOPs of perf

Super-fast SSD that can be used as VRAM (likely PCIe 4.0)

Supports 8K resolution (likely media playback)

120FPS gaming

Can deliver up to 40x more performance than Xbox One in specific use cases

Raytracing confirmed

Backward compatible with Xbox, Xbox 360, and Xbox One games

Compatible with Xbox One accessories
Related Tags