Nintendo Switch may have 4GB shared memory pool
Nintendo Switch may have 4GB of unified video and system RAM, double that of the Wii U.

Published Fri, Nov 4 2016 3:19 PM CDT
|
Updated Tue, Nov 3 2020 11:57 AM CST
Nintendo's new Switch handheld console hybrid may utilize 4GB of unified system memory, somewhat like both the PS4 and Xbox One's shared video and system RAM.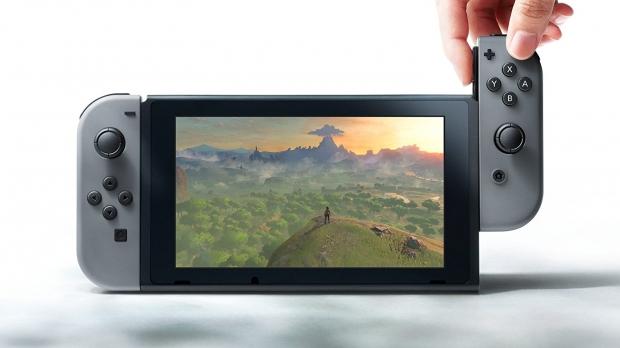 According to well-known Nintendo insider Emily Rogers, the new Switch portable-and-console will tap a 4GB pool of RAM that's shared across the system's highly customized Pascal Tegra chip.
Shared system RAM typically allocates and carves up the total memory across different sectors, including operating system, games, and specific GPU and CPU-specific tasks. NVIDIA's new custom Pascal Tegra SoC will likely have speedy GPU and CPU bandwidth, possibly up to 25.6GB/s, effectively alleviating some of the drawbacks of a unified memory pool. If the Switch has 4GB of unified memory, that'll effectively be double the Wii U's rather pathetic 2GB memory interface.
Many of Rogers' reports and claims have since been verified, so she has a great track record when it comes to Switch and NX reports. While Rogers doesn't outright say the console will have unified memory, a purportedly leaked Switch devkit spec sheet mentions the VRAM will be shared.
Four ARM Cortex-A57 cores, max 2GHz

NVIDIA second-generation Maxwell architecture Likely Pascal-based, not Maxwell

256 CUDA cores, max 1GHz, 1024 FLOPS/cycle

4GB RAM (25.6 GB/s, VRAM shared)

32 GB storage (Max transfer 400 MB/s)

USB 2.0 & 3.0

1280 x 720 6.2" IPS LCD

1080p at 60 fps or 4K at 30 fps max video output

Capcitance method, 10-point multi-touch
Alright. I have some good news. I can confirm that Switch has 4GB of RAM in RETAIL units. Not just the dev kits. Double the Wii U's RAM.

— Emily Rogers (@ArcadeGirl64) October 30, 2016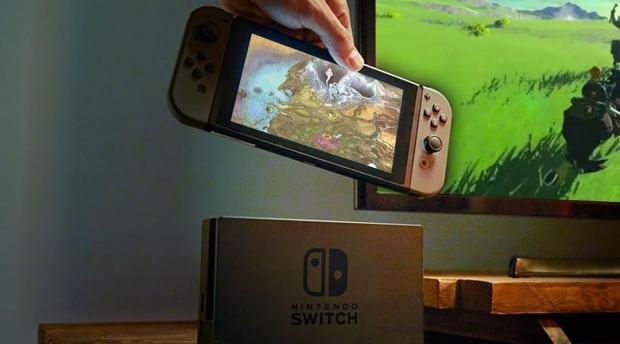 Given the Switch's 6.2-inch display is just 1280 x 720p, 4GB should be adequate for handheld play, given the 720p framebuffer will be smallish. But what about 1080p gaming while the Switch is docked? Depending on how NVIDIA's SoC is mapped out, 4GB might be fine for 720p gaming, but 1080p might be stretching the memory a bit.
Perhaps this means the Switch will upscale 720p resolution to 1080p using an internal upscaler when the system is docked for living room play, instead of hitting native 1080p while docked. Or maybe the Switch has some extra hardware within its dock to boost performance?
We've already had reports the Switch actually performs better while docked versus on-the-go, but Nintendo President Tatsumi Kimishima affirms the Switch handheld delivers "console quality gameplay" even while taken out and about.
If the Switch isn't as powerful in portable model versus being docked, then there's really only one way to match the two up: upscale resolution while docked, and only deliver native base 720p resolution on both modes.
Nintendo has yet to deliver full specifications of the Switch, and will not announce further details until a special presentation on January 12, 2017.
The Nintendo Switch launches in March 2017, and the company hopes to sell 2 million consoles within the system's launch.
Check below for a massive list of everything we know about the console so far, including confirmed info, reports, expectations and analyses.
Everything we know about Nintendo Switch so far: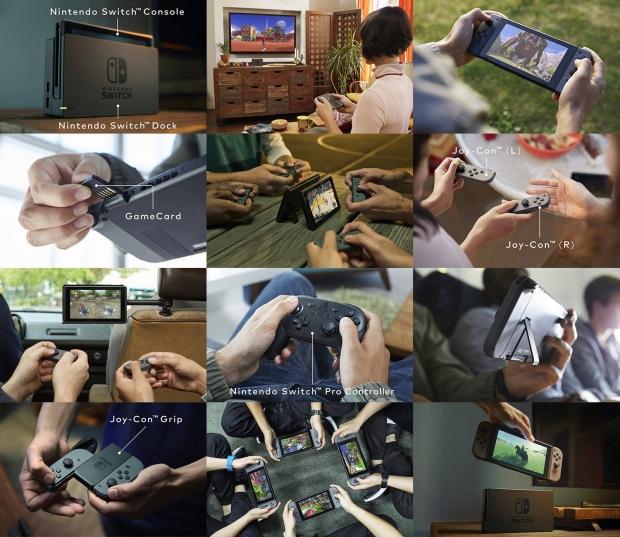 Everything we know about Nintendo Switch so far:
Related Tags