Sony will reveal its new high-end 4K-ready PS4 console during a special presentation next month, sources indicate.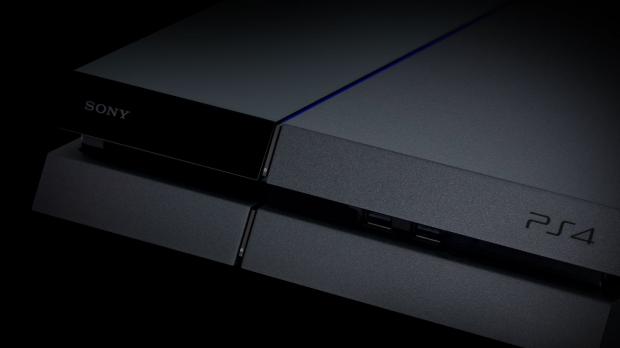 Sony's new upgraded PS4 console (aka PS4 Neo, PS4.5, PS4K) is set to be revealed during the PlayStation Meeting event on September 7, key industry sources have told the Wall Street Journal. Sony Interactive Entertainment President Andrew House confirmed the high-end PS4's existence ahead of E3 2016, affirming the console is specifically targeting "hardcore gamers" with 4K resolution support and upgraded hardware.
Although most current PS4 owners will likely adopt the new high-end model, Sony was careful to iterate that the PS4 "Neo" is still technically a PlayStation 4, so it won't replace the existing models and will instead sit in the same family. "It is intended to sit alongside and complement the standard PS4. We will be selling both [versions] through the life cycle," SIE President Andrew House continued.
The high-end PS4 will also play all existing PS4 games and won't have any exclusive titles: "All games will support the standard PS4 and we anticipate all or a very large majority of games will also support the high-end PS4."
As a high-end console the PS4 Neo will be priced at a premium and, according to Sony's Andrew House, will be "more expensive than the PS4's cost at launch," which was $350. We estimate the PS4 Neo may start at $399, with different price brackets for each storage tier.
Read More: PlayStation 4K: Everything you need to know
Original PS4
CPU: 8 Jaguar Cores at 1.6GHz
GPU: AMD GCN, 18 CUs at 800MHz (equivalent to Radeon HD 7850)
Memory: 8 GB GDDR5, 176 GB/s
PS4 NEO / PS4K
CPU: 8 Jaguar Cores at 2.1GHz
GPU: Improved AMD GCN, 36 CUs at 911MHz (possibly built on heavily customized Polaris10 Ellesmere?)
Memory: 8 GB GDDR5, 218 GB/s
While no official specifications have been revealed by Sony, alleged leaked internal documents give us an idea of what to expect with the PS4 Neo's capabilities, specifically 4K resolution gaming and video playback.
Leaks suggest the PS4 Neo will be outfitted with a highly customized version of AMD's new Polaris GPU technology, specifically a derivative of the Polaris 10 Ellesmere GPU, to enable upscaled 4K and native 1080p 60FPS gaming.
Other alleged improvements include slightly tweaked CPU clock speed, and a bump in unified system memory bandwidth.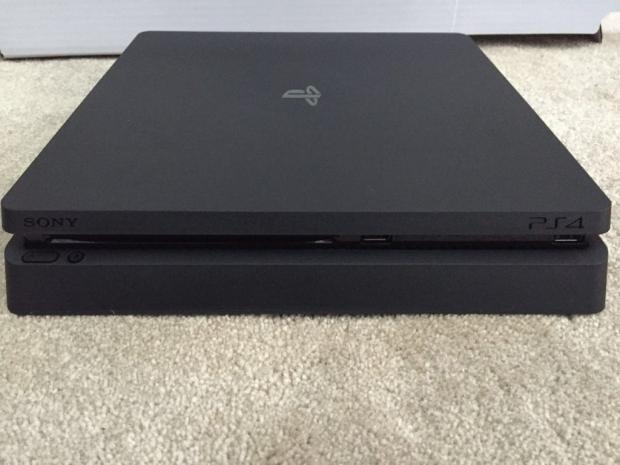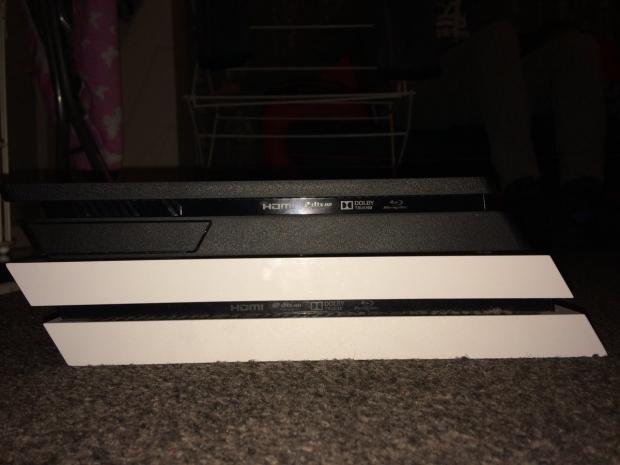 WSJ reports that Sony will also reveal a new thinner PS4 model refresh that will replace current PS4's as the new standard model.
Alleged pictures of the new "PS4 Slim" model have leaked onto the web, showing a markedly slimmer chassis that's almost half as thin as the original. Sources told WSJ that Sony has stopped distributing specific PS4 models to Japanese retailers in an effort to make room for the new "PS4 Slim" models.
Unverified sources claim that the new thinner PS4 model will launch globally on September 14, just a week after the PlayStation Meeting reveal.
Sony's PlayStation Meeting event will begin on September 7, 2016 at 3PM EST. Sony plans to livestream the event and we'll be sure to keep you updated with livestream info.
Check below for everything we know about the PlayStation Neo, but remember that most of this information remains unverified and unconfirmed, and is sourced by industry leaks, rumors, insider sources, and speculation.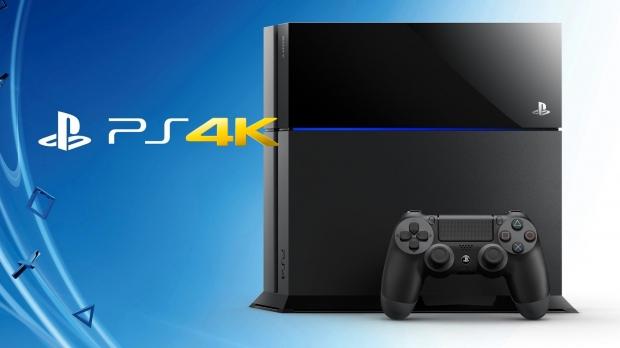 Everything we know so far about the PlayStation 4K: