According to insider sources, Nintendo's new NX console is a dedicated mobile handheld that features an interesting transforming hybrid design.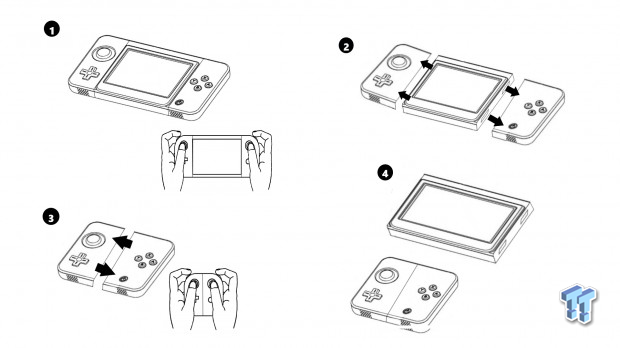 Eurogamer has recently corroborated a lot of my past speculation on the NX, with an added twist: the NX may apparently be a mobile tablet-like gaming handheld like we thought, but it could have detachable controllers and no dedicated "console" nexus. The outlet reports that the NX is transformable: the side "controllers" detach from the tablet screen into halves that can combine into a full controller. The screen can then be placed in a stationary position allowing gamers a mini console-like experience.
Per the reports, it looks like the NX won't have a dedicated "hub" base like the Wii U. This suggests that the NX hardware is entirely mobile-based, and that all of the internal components are housed within the portable tablet-like handheld. If you want to play the NX on your HDTV, you'll have to slot the tablet-like handheld into a docking station, not unlike a 2-in-1's keyboard/charging station. So when its docked the NX is theoretically a "console," but it's also not.
These reports basically paint the NX as a more powerful 3DS that can be hooked up to your TV, and I think this is the wrong way to think about it, especially with Nintendo's assurances that the NX is "new way of thinking about consoles" --not a "new way of thinking about handhelds."
Outlets are starting to catch on with our exclusive reporting that the NX is powered by NVIDIA's new Pascal-based Tegra chip, which will enable 1080p 60FPS. The NX will likely be a custom OS from Nintendo so we won't have to worry about any Android awkwardness on the tablet/handheld/"console" hybrid.
As we reported ages ago, the NX will use cartridges for its games, possibly not discs, but I did posit the idea of the NX using both cartridges (for the handheld tablet) and discs (for the base unit, which apparently doesn't exist) although Eurogamer was told the NX won't have any form of backward compatibility due to the "complex and radical design". This seems to fly in the face of Nintendo's ethos with the NX, at least my understanding of it, as I expected all legacy hardware from the Wii-era up to be compatible with the device.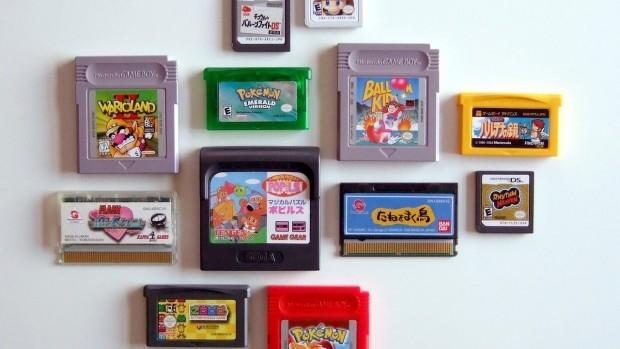 Is this just half of the NX equation?
I think Eurogamer got half of the picture with the NX. I think there's a lot we still don't know about, so before you make your judgements, remember that this isn't 100% fact and no one really knows what the NX will be.
I believe that the NX's "docking station" is not just something you slot the device into to charge it and broadcast games to the TV; I think it's going to be the other half of the NX equation. Even with NVIDIA's next-gen Tegra chip, which will be decently powerful, I have a lot of misgivings about a purely mobile system. This brings to mind the classic Wii U setup, though, but this setup does make sense. The only difference is that gamers are no longer tethered to a small radius--they can take their "gamepad" anywhere.
I mean how long will the battery last when playing 1080p 60FPS games? NVIDIA's Shield tablet boasts ~5 hours of gaming, which isn't too bad, but remember that the NX will use customized chips and could differ. How hot with the portable handheld get when gaming for long periods of time? Given how huge Legend of Zelda: Breath of the Wild is we can expect gamers to play 4-5 hour sessions easily...maybe even 10 hour sessions.
"The exact shape of the NX hardware isn't yet clear," reads a report on the Wall Street Journal. "People familiar with the development plans said Nintendo would likely include both a console and at least one mobile unit that could either be used in conjunction with the console or taken on the road for separate use."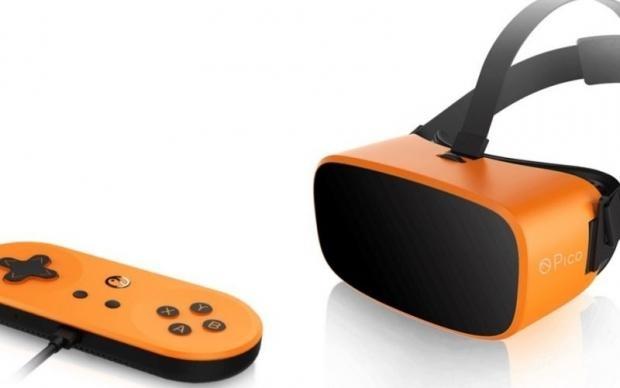 Oh what about the reports that NX will support VR out of the box? We don't know the exact specs and capabilities of NVIDIA's presumptive 16nm Pascal-based Tegra chip, but I doubt that it'll be enough to support VR on its own.
Nintendo has confirmed it's researching VR, and they already have the core technology ready. Here's what Shigeru Miyamoto said at a recent investor's meeting:
"I heard VR was a hot topic at E3, so I went to check it out. It was on display, but it wasn't what I expected. We're also researching VR, so we have the core technology. Long play sessions are an issue. We want to release something that can be played for long periods, carries value, and is affordable. We want parents to feel at ease."
Notice how Nintendo wants extended VR play sessions? That likely won't be possible with a mobile handheld alone. Sure Nintendo could bundle in an add-on like Sony did with its PlayStation VR headset, or the so-called "docking station" could be the other half of the power equation.
I personally think all of this is too much for a handheld. You could just say "well, what about the 3DS? That's a handheld, and you can play that for a while as long as its juice doesn't run out." To that I'd respond simply by pointing at the 3DS' lower-end specs, at least when compared to the NX's theoretical Tegra processor. The two are very, very different, but I do have some ideas on how Nintendo could go about this.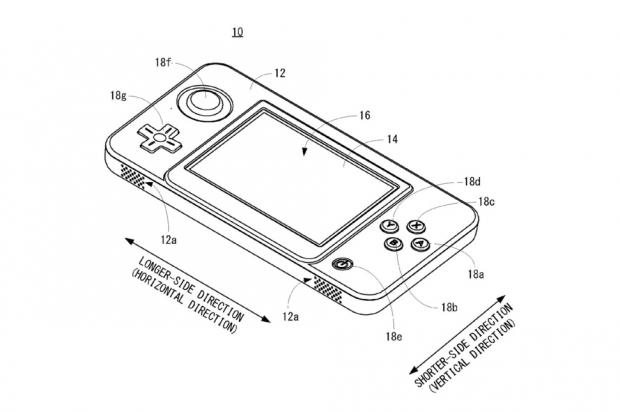 Scaling back graphics on the go
If the NX is just a mobile-based handheld without a powerful base unit, then I think gamers will need to have the option to scale back graphics settings while on the go to preserve battery life. Sure it would be amazing to experience 1080p 60FPS gaming while riding the bus or on a train or whatnot, but we have to consider heat issues and enormous battery drain. Nintendo could also put in warnings and timers to tell gamers when they should shut down the handheld for a bit or give a notification when the tablet gets too hot.
So Nintendo could either scale back the NX's graphics/settings by default while on the go, and keep the best performance when the NX is docked at home.
Hotswapping batteries
If the NX delivers PS4 and Xbox One-like performance on a handheld, battery life should be one of the biggest worries. Nintendo could allow users to hotswap batteries on-the-go for a full charge to alleviate this problem. Of course there's the standard power bank option, but those can compound the heat from charging with the heat generated from general use.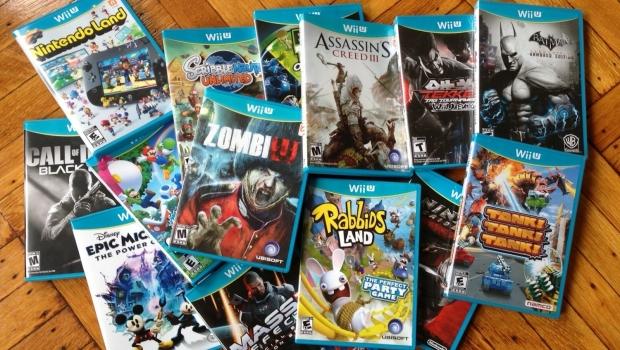 No backward compatibility or discs?
Another thing that doesn't sound right is the NX's apparent lack of backward compatibility. Now I think the NX will have the slew of Virtual Console emulation up until the Wii, but the absence of a disc drive in the "docking station" concerns me. No disc drive means no Wii U game support, no DVD or the reported 4K UHD Blu-ray playback.
Nintendo could make a separate DVD/disc-based add-on, but this just doesn't sound right. Nintendo has always been keen about backward compatibility, so I think this docking station will be much more impressive than Eurogamer made it out to be. I think it'll basically be akin to the Wii U's hub, with USB ports, a disc drive, SD card slot and all the other essentials. Plus I think you'll be able to use the NX's "hub" for watching Netflix, browsing the web, and maybe even playing light games like NES-SNES--all without needing the NX tablet to be docked.
Conclusion
Sources are often wrong, but we need to report on them anyway and keep this stuff in mind. We've reported extensively on the NX here at TweakTown, even if some of it didn't make much sense. Remember that no one really knows what Nintendo is planning but Nintendo, and be careful to react to rumors, suppositions and the like.
Nintendo will unveil the NX sometime this year, likely at the Tokyo Game Show in September. The NX launches in March 2017, and for more info be sure to check below for a checklist of everything we know about the NX so far.
Everything we know about the Nintendo NX so far: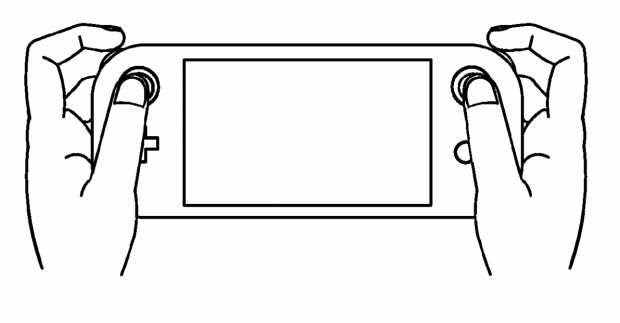 Nintendo NX basics:
"An example system includes an internal hard disk drive storing a program and/or data, a communication unit transmitting/receiving a program and/or data via a network, and a processor executing a program stored in the hard disk drive to perform game processing. The example system is not provided with an optical disk drive for reading out a program and/or data from an optical disk."
Claim 1: A stationary game apparatus, comprising: an internal hard disk drive storing a program and/or data; a communication unit transmitting/receiving a program and/or data via a network; and a processor executing a program stored in the hard disk drive to perform game processing, wherein the game apparatus is not provided with an optical disk drive. Claim 2: The stationary game apparatus according to claim 1, comprising a first storage configured of a non-volatile memory, wherein the first storage stores a first program starting to be executed when the game apparatus is started, and the hard disk drive stores a second program starting to be executed after the first program starts to be executed.
Nintendo NX controller info:
Claim 25: A game apparatus, comprising: a wireless communication unit performing wireless communication with a wireless operation device having an operation unit, a display unit and a battery, and wirelessly transmitting/receiving information concerning an operation accepted by the operation unit and information concerning an image to be displayed on the display unit; and a power supply unit to which the wireless operation device is detachably connected via a power supply line and supplying power to the battery of the wireless operation device via the power supply line.