UPDATE: Eurogamer has confirmed that the leaked PS4 Slim console is indeed genuine. Sony will unveil the new slimmer, thinner model on September 7.
Sony will unveil a new standard PlayStation 4 model--the "PS4 Slim"--alongside the upgraded 4K-ready PlayStation 4 Neo console next month, with the slim variant becoming the new basic PS4 model, sources indicate.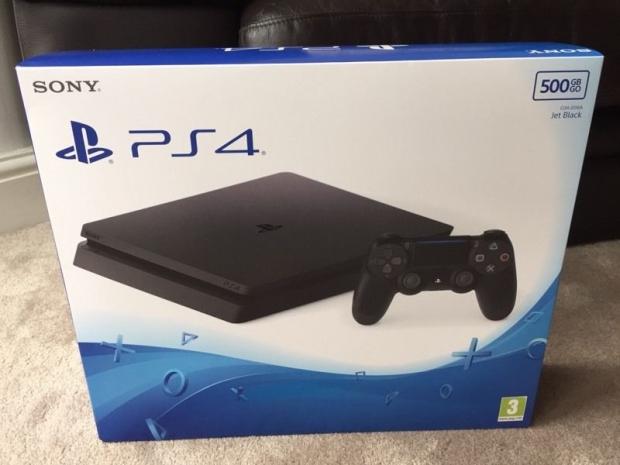 Just hours after alleged images of Sony's new PS4 Slim model leaked onto the internet, the Wall Street Journal corroborates the existence of the slim console by reporting that Sony will unveil two new PlayStation 4 models at the PlayStation Meeting event on September 7: the same-specced PS4 Slim, and the new powerful PS4 Neo.
According to WSJ's Takahashi Mohcizuki, the new refreshed "PS4 Slim" will now be the standard PS4 model when it ships, much like how the slim PS2 replaced the original fat PS2 models. This would explain the plain "PS4" branding on the recently leaked images.
Macquarie Securities analyst Damian Thong predicts that the new thinner PS4 model will be priced below $350, and represents an attractive entry-level point for newer consumers while current gamers make the shift towards the higher-end PlayStation 4 Neo.
As for a release date, we have unverified reports that the new PS4 variant will launch globally on September 14, just a week after its expected reveal at the PlayStation Meeting event in New York.
Sony has prepared for this shift by cutting inventory of current PS4 models, Mochizuki reports, with multiple major retailers in Japan (including Sony's own site) listing the current PS4 as "out of stock".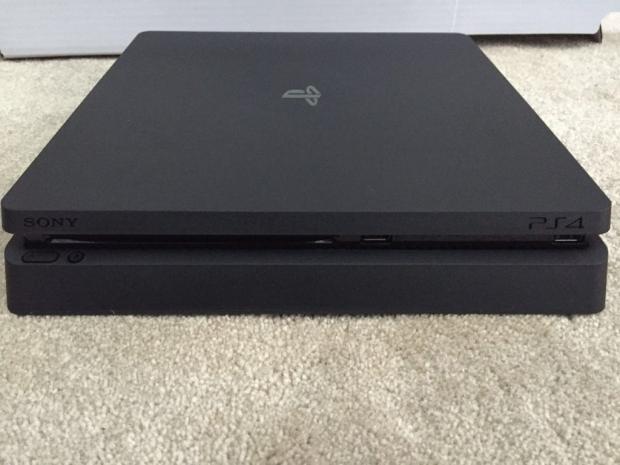 Sony replacing the current PS4 model with the so-called "PS4 Slim" makes a lot of sense. Three PS4 consoles would over-saturate the market, especially if two of them were exactly the same, so I fully expect to see the original thicker PS4's discontinued after a period of time. Sony likely expects current PS4 owners to make the switch toward the PlayStation 4 Neo, whereas new players will have a sub-$350 entry point to experience PS4 gaming.
Given this development, it's highly likely that the new thinner PS4 won't have any real upgrades or tweaks, and won't represent the same jump between Microsoft's Xbox One and newer Xbox One S system.
Check below for a swath of purportedly leaked images of the new thinner PS4 model, and everything we know about Sony's new PlayStation 4K so far. Remember that none of this information or pictures below has been confirmed, and is sourced from speculation, leaked slides, and other industry sources.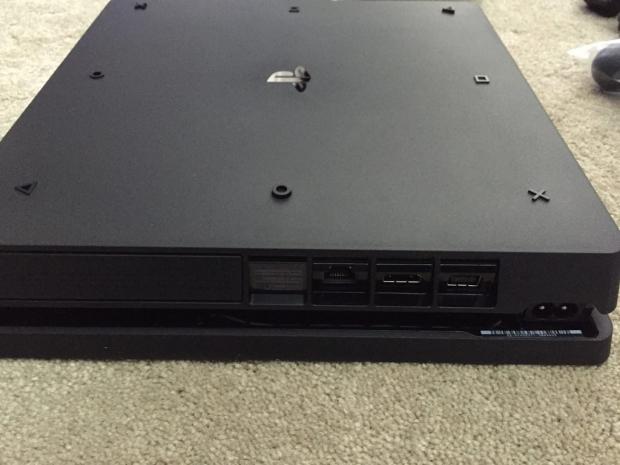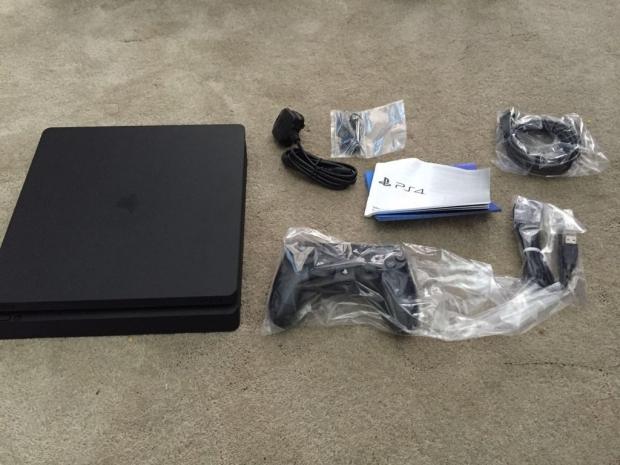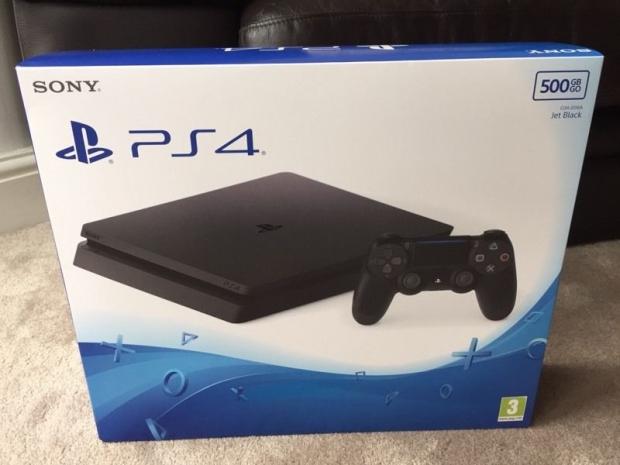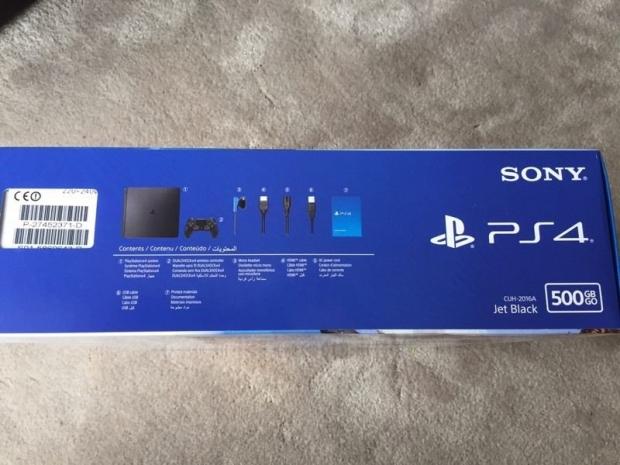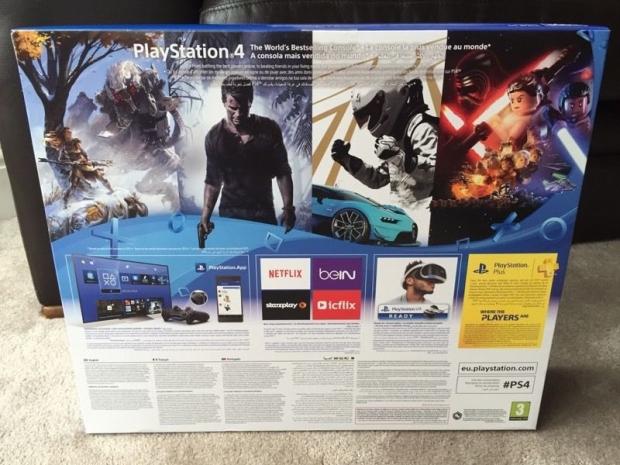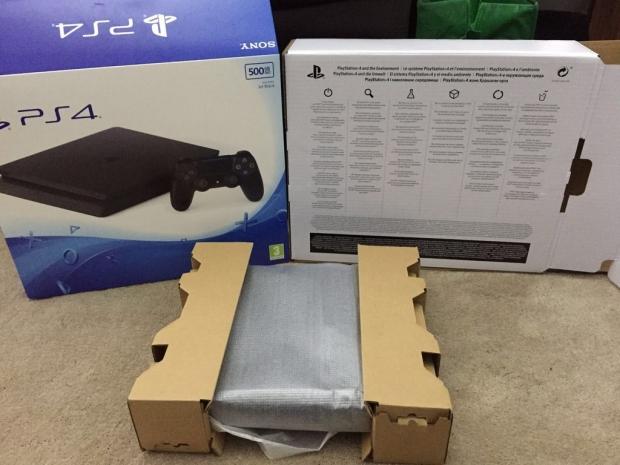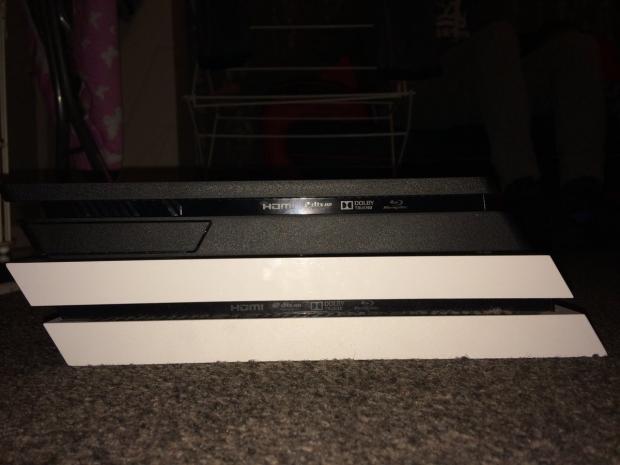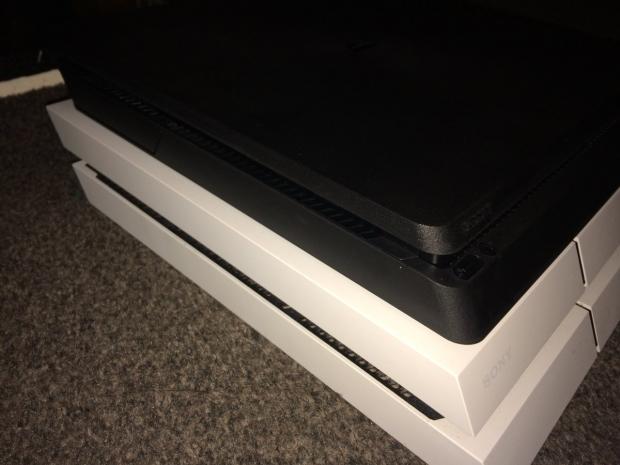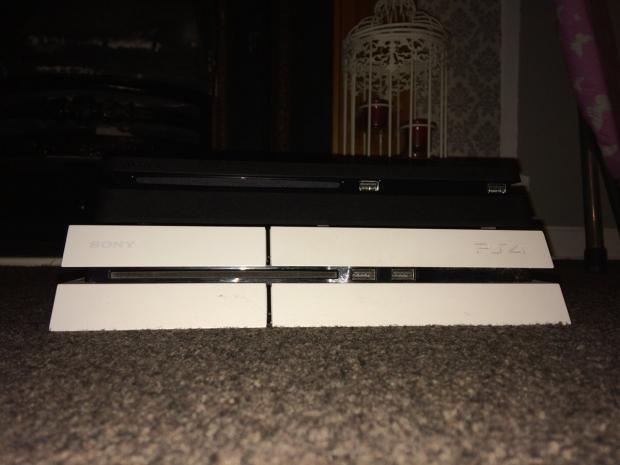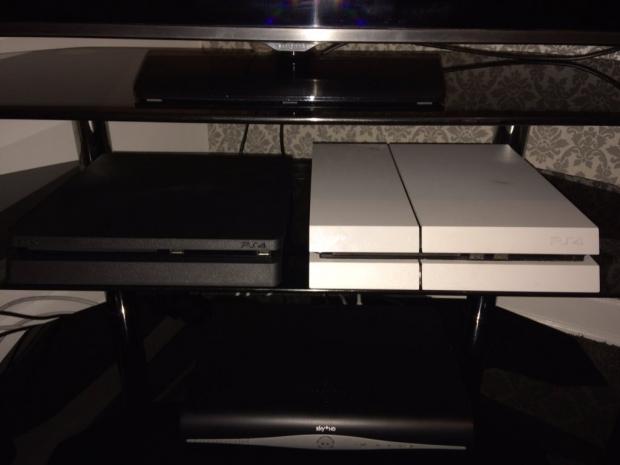 Everything we know so far about the PlayStation 4K:
Original PS4
CPU: 8 Jaguar Cores at 1.6GHz
GPU: AMD GCN, 18 CUs at 800MHz (equivalent to Radeon HD 7850)
Memory: 8 GB GDDR5, 176 GB/s
PS4 NEO / PS4K
CPU: 8 Jaguar Cores at 2.1GHz
GPU: Improved AMD GCN, 36 CUs at 911MHz (possibly built on heavily customized Polaris10 Ellesmere?)
Memory: 8 GB GDDR5, 218 GB/s