UPDATE: Eurogamer has confirmed that the leaked PS4 Slim console is indeed genuine. Sony will unveil the new slimmer, thinner model on September 7.
It's looking pretty official: Sony might be making a PS4 Slim model alongside the new 4K ready PS4 Neo, and the alleged slim variant been spotted in the wild.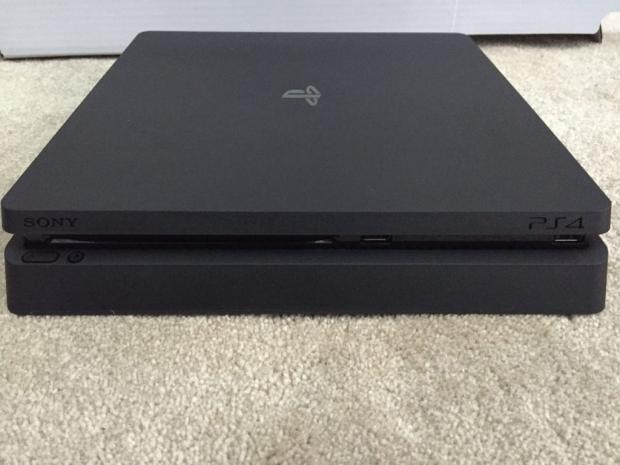 Sony's new cheaper PS4 Slim has been shipped out to some lucky owner, who posted a listing on eBay-like site GumTree for 295 Pounds, and the pictures soon arrived on NeoGAF and Shop.to.
The PS4 Slim is, of course, slimmer and smaller than the PS4, but it comes with a disc drive. Even still you can tell that it's much smaller than the regular PS4, but it's also probably more efficient and features the same basic specs. and features a nice rounded design. We don't know what's inside the PS4 Slim--we're thinking it could be a mid-cycle refresh like the new Xbox One S's 16nm SoC and overclocked GPU, but remember that the PS4 Neo will likely be the S' competitor, not the PS4 Slim. Also remember that the PS4 Slim isn't meant to replace the existing PlayStation 4, so there could be some slim model downsizing going on we're not aware of, but the disc drive is still in place so I'm not sure what else they'd shave off.
Sadly the default model is the 500GB HDD, and we were hoping that Sony would get with the times and phase out the 500GB model in favor of bigger options. If the console is a fake, it's a pretty elaborate one: the hoaxer would have to go through the effort to make a fake console, a fake box, and shrink wrap all the accessories--everything looks pretty convincing to us, but remember there's a chance it's still a fake.
Sony is expected to announce the PS4 Neo console and the PS4 Slim at their PlayStation event on September 7.
Check out more PS4 Slim pics below, and a huge list of everything we know about Sony's new 4K ready PlayStation 4 Neo console: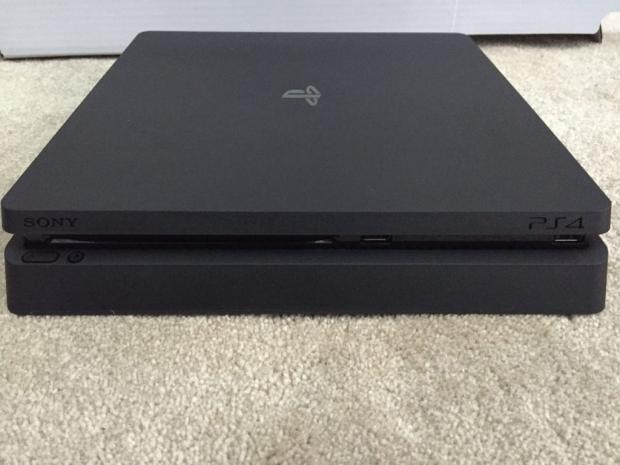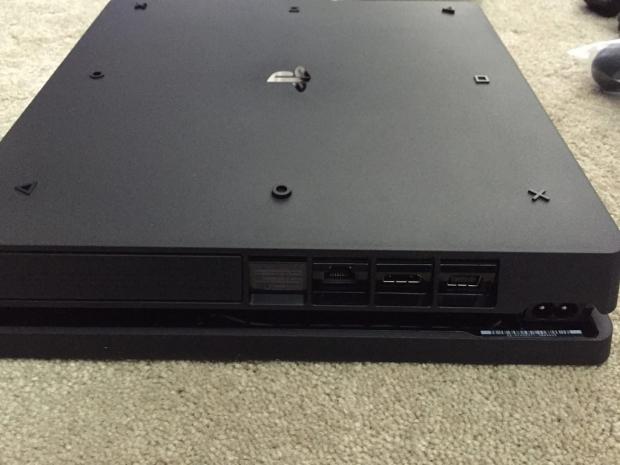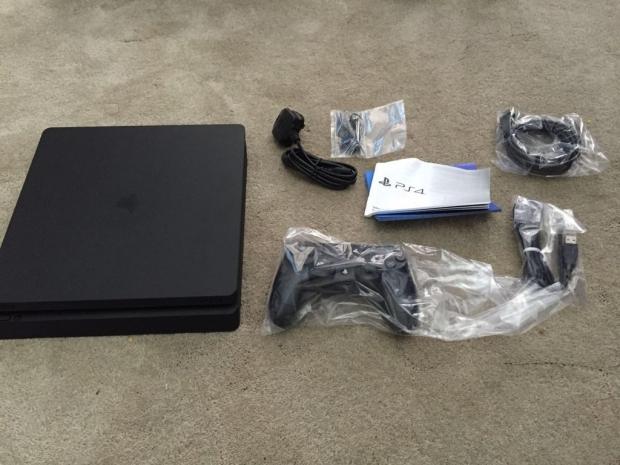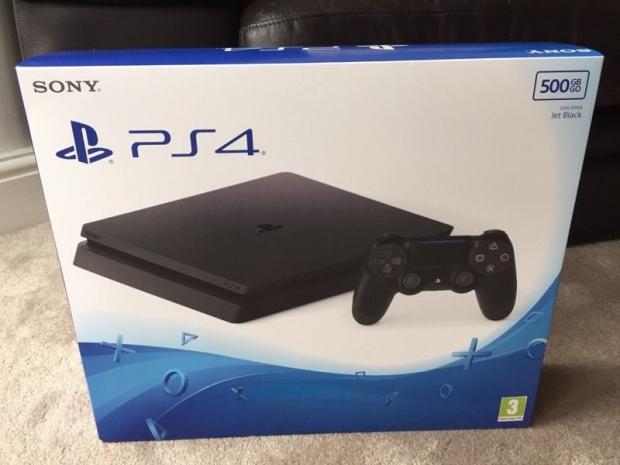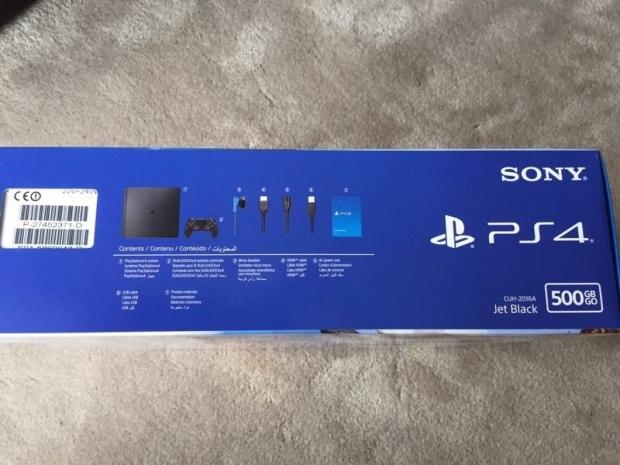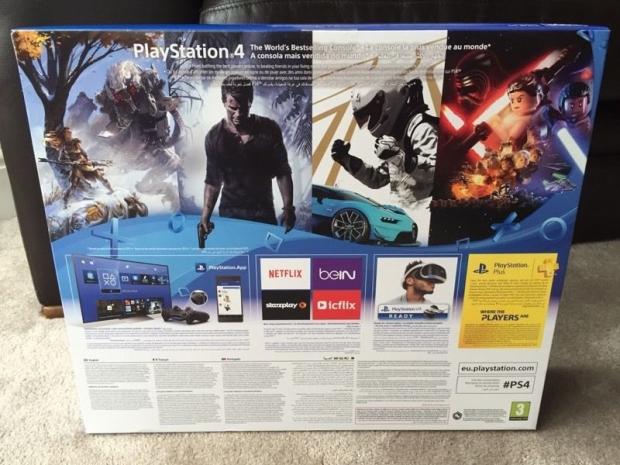 Everything we know so far about the PlayStation 4K:
Original PS4
CPU: 8 Jaguar Cores at 1.6GHz
GPU: AMD GCN, 18 CUs at 800MHz (equivalent to Radeon HD 7850)
Memory: 8 GB GDDR5, 176 GB/s
PS4 NEO / PS4K
CPU: 8 Jaguar Cores at 2.1GHz
GPU: Improved AMD GCN, 36 CUs at 911MHz (possibly built on heavily customized Polaris10 Ellesmere?)
Memory: 8 GB GDDR5, 218 GB/s