Checked your piggy bank lately?? Been doing the paper run for your neighborhood? Good. You'll need it for this beast.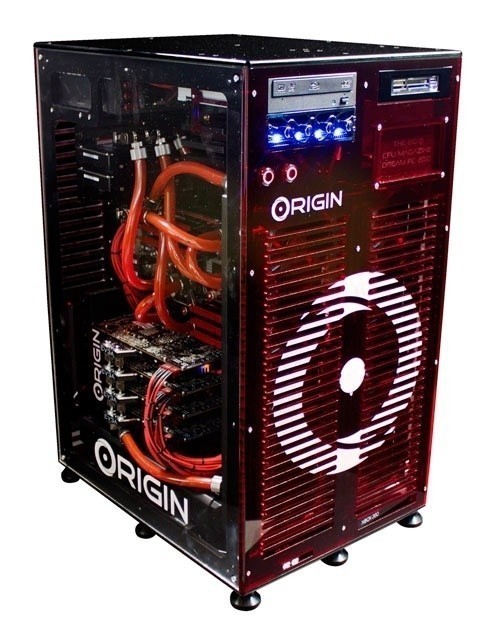 ORIGIN have revealed a $22, 799 PC-Xbox 360 hybrid gaming beast.
This thing is the absolute bees-knees of high end tech, kinda like Cold Rock ice-cream, it mashes together things that shouldn't be mashed together - but ultimately, it tastes awesome. Mixing a high end, overclocked, liquid-cooled PC with the popular Xbox 360 gaming platform is a pretty ingenius idea.
Just look at the specs!!
Continue reading: ORIGIN Unleashes $22,799 PC-Xbox 360 Hybrid Gaming System (full post)