Valve has confirmed that its upcoming Steam Deck portable handheld gaming device will not have any exclusive games; meaning there will be no Steam Deck exclusives that aren't available on the PC or other platforms.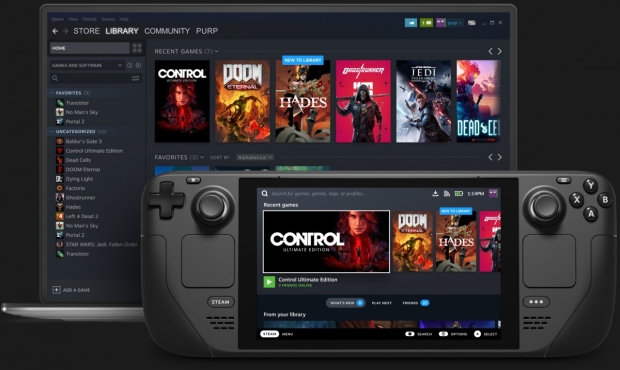 Unlike every other platform which has exclusives like Microsoft with Halo, Sony with The Last of Us or Uncharted, Nintendo with Mario and Zelda, and so on -- Valve will instead not have any Steam Deck exclusives -- and there's a very good reason (from Valve themselves) on why.
Valve explains in its updated FAQ, with a question "Would Valve be interested in having any Steam Deck exclusive titles?" to which the developer answers: "No, that doesn't make much sense to us. It's a PC and it should just play games like a PC".
Continue reading: Valve confirms Steam Deck won't have any exclusive games (full post)