Remedy wants to be in full control over publishing and financing of certain projects, but company CEO Tero Virtala is careful to say it'll still pursue third-party deals.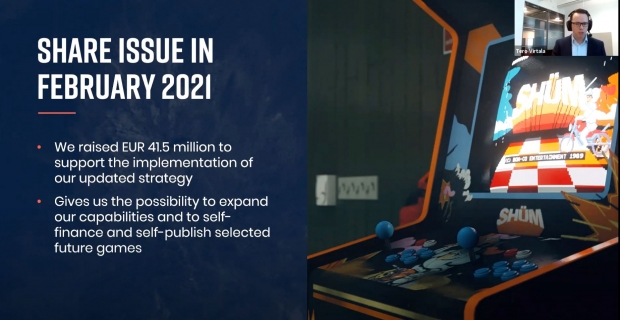 Like independent developers IO Interactive and Bungie, Remedy too has aspirations to self-publish its own games. In a recent earnings report, Remedy CEO Tero Virtala outlined a tentative plan for this endeavor.
Remedy plans to use portions of the 41.5 million Euros generated from its recent share offering to help fund new projects. Virtala was light on exact details and didn't say which of the companies new games would be self-published or self-financed, but he did say the company will carefully evaluate its options. Being in total control of financing, marketing, and publishing is very risky, and Remedy is intent on balancing these risks, therefore it's pursuing a varied business model.
Continue reading: Remedy to self-publish and self-finance some future games (full post)