Mercedes-Benz has received a new level of driving automation for its Drive Pilot system, which is a direct competitor to Tesla's Autopilot system.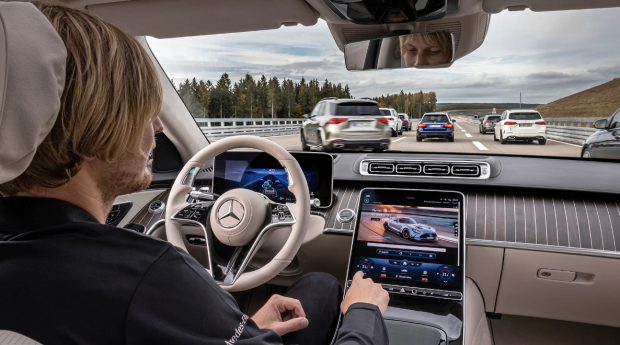 Mercedes took to its website with a press release that states its Drive Pilot system is approved for use in Nevada, receiving the first Level 3 "conditionally automated" driving certification, making it the very first car company to reach Level 3.
According to the announcement, Mercedes' Drive Pilot system at Level 3 capabilities will be able to keep the car in a lane, change lanes, and maintain the car at a safe distance behind the one that it's in front of by adjusting speed and more. However, all of this new technology is only permitted at speeds up to 40 mph. Notably, Tesla currently sits at Level 2 autonomy with its Autopilot system, but many of the features that make up Level 3 autonomy are already present in Level 2, which are already present on the road.
Continue reading: Mercedes-Benz touts that its now beaten Tesla at its own game (full post)