Pimax recently launched the Pimax VR Experience beta, which gives Pimax owners a brand-specific content launcher and home environment. Today it released a new update that introduces "major core changes" to the Pimax VR Experience software.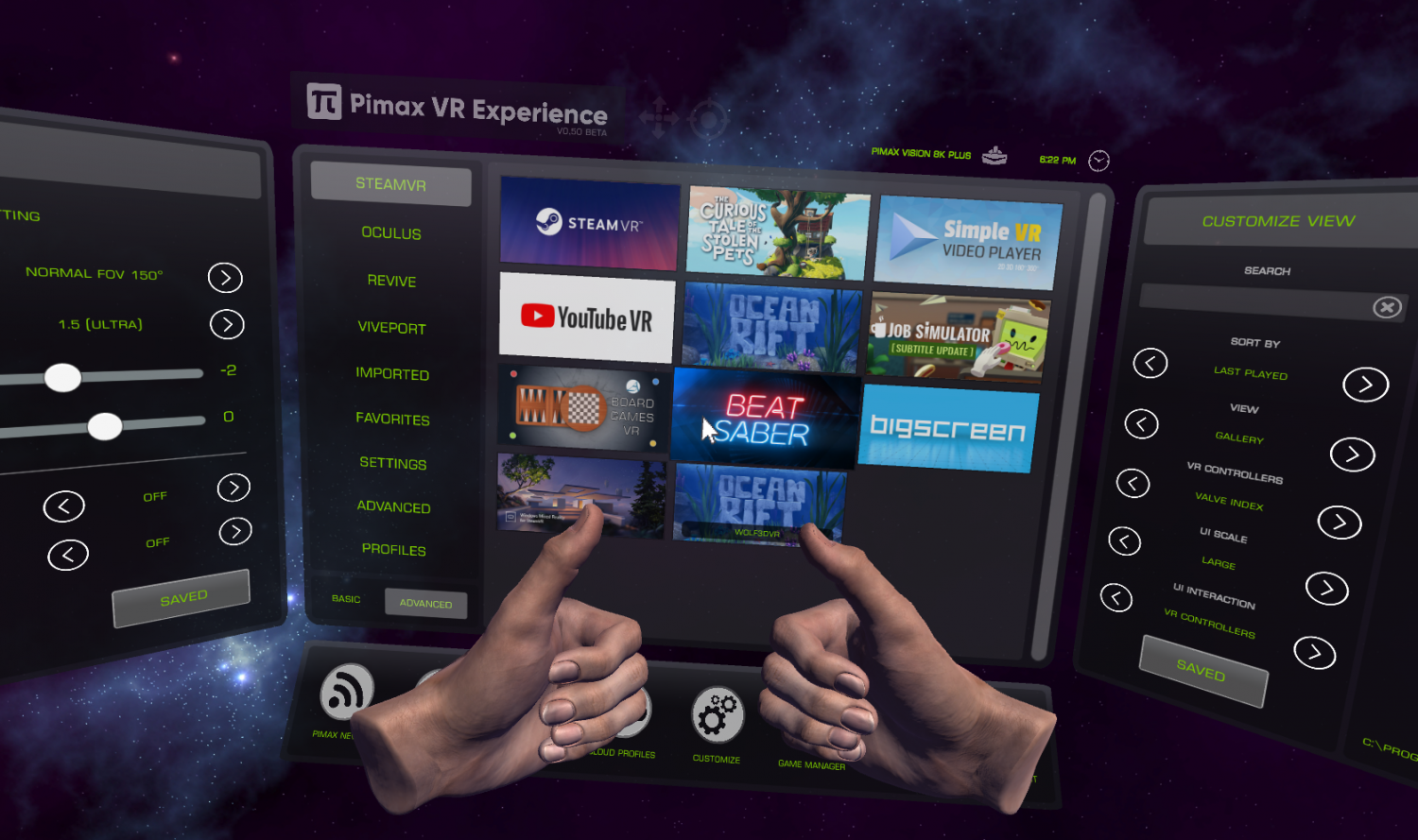 Pimax said that some of the planned future feature updates would require significant changes to the VR Experience code. Rather than tackle issues as they come up, the software team decided to give it a pre-emptive rebuild. The current iteration is not a complete rebuild, but the company is rolling out a new version because it includes a long list of bug fixes and several feature updates.
Pimax VR Experience 0.70.0.0 beta includes support for touchpad and thumbstick scrolling in all drop-down menus and scrollable pages. You can also now use a mouse scroll wheel to cycle through pages of content. The new version also includes click and drag on the HTC Vive and Valve Index controllers by half-pressing the trigger button.
Continue reading: Pimax completely overhauled the Pimax VR Experience beta (full post)