In what feels like the most ironic story I've written in a while, the North American Bitcoin Conference ticking page doesn't support Bitcoin payments, with an explanation from the group saying the "no cryptocurrency" policy is because of the "network congestion and manual processing".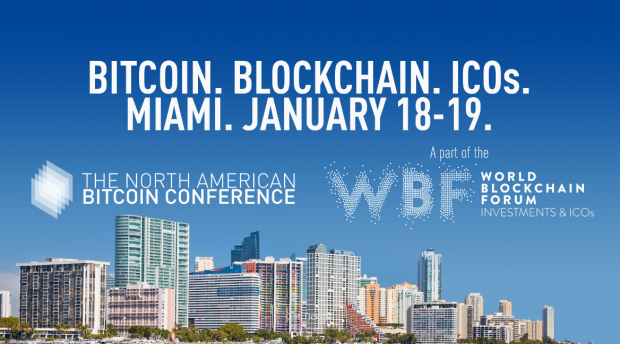 There's a valid reason here, but it's just ironic that one of the best Bitcoin conferences in the world... doesn't accept Bitcoin right now. Bitcoin.com is reporting that more and more merchants are not accepting Bitcoin payments anymore because it's not quick and easy like other cryptocurrencies.
But the point is that Bitcoin isn't a transaction coin, and more of a stored value coin and "USD" of crypto. You need to trade BTC for most alt coins, and isn't something you buy your coffee or pay for your Netflix subscription with.
More Crypto News/Content:
$200 billion wiped away from total cryptocurrency market cap
South Korean government preparing bill to ban crypto trading
Chinese Bitcoin miners forced to shut down operations
Ethereum pricing goes nuts, reaches yet another high: $1417
Ripple (XRP) sets a new all-time record price of $3.17
Ethereum closes in on $1000, momentum isn't stopping
Ethereum reaches new record all-time high price of $870
Ripple (XRP) value blows up, bypasses Ethereum's market cap
Crypto expert kidnapped, had to pay $1 million BTC ransom
UnikoinGold is now available on Bittrex
Bitcoin could be worth $0, according to Morgan Stanley
Facebook Messenger malware mines Monero on users' PCs
Using 'blockchain' in new name, company shares rise 500%
MiningSky 8-GPU Mining Rig V1 Review
French dominatrix pimps clients out in 'Crypto Slave Farm'
North Korea hijacking cryptocurrency industry workers
Analyst: Bitcoin on its way to $400,000 - will happen soon