Chinese Bitcoin miners forced to shut down operations
Chinese authorities tell cryptocurrency miners to GTFO, they're done.

Published Wed, Jan 10 2018 9:53 PM CST
|
Updated Tue, Nov 3 2020 11:53 AM CST
With the price of Bitcoin cranking up to $20,000 and now Ethereum breaking through multiple new all-time high prices and now steady at $1300, China is spoiling the party for cryptocurrency miners in the country.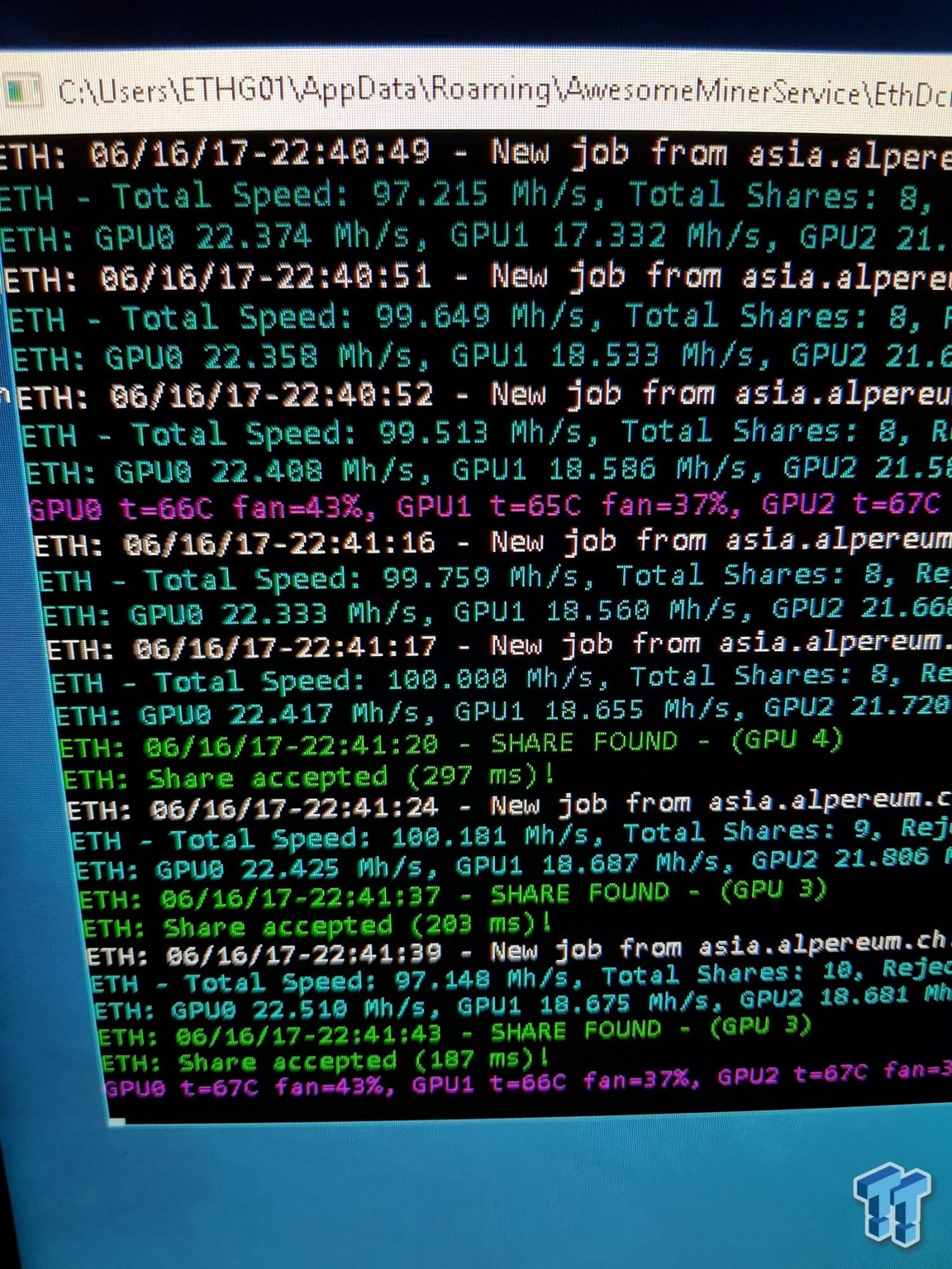 According to local news sources, Chinese authorities had a notice being sent around telling them to "guide" an "orderly exit" for cryptocurrency mining operations, as they begin shutting down their mines. These sources said that the notice was issued by an inter-agency task force (The Dark Army?!*) assigned to looking into risks in internet finance.
Electricity prices are dirt cheap in the remote areas of China, where there the temperatures in those areas is also super-low. This is perfect for crypto miners as operating gigantic mines uses lots of computing power, and that all generates heat. So mining in remote China is a perfect blend: cheap electricity and low temperatures, it's like Christmas everyday for miners.
ETHNews secured themselves a copy of the notice, which is translated:
According to relevant departments reports, there are mining businesses that produce cryptocurrency that consume a large amount of resources and encourage the speculative cryptocurrency. In accordance with the spirit of the National Financial Work Conference on Risk Prevention, Limiting the Deviation from the Real Economy and the Innovation in Avoiding Supervision, the Internet financial risk special group met on Nov. 20, 2017.
Now the next work notice is as follows: First, it will actively guide the enterprises in quitting the mining business. Local government needs to take action to increase electricity price, property tax, and environmental protection for shutting down the relevant businesses. Please take action and report to local government before Jan. 10. Second, please submit the progress of work regularly. In order to keep abreast of the progress of work in various places, please report the remediation work in all localities before the 10th of each month.
*Shout out to Mr Robot fans, how good was S3?!
More Crypto News/Content:
Ethereum pricing goes nuts, reaches yet another high: $1417
Ripple (XRP) sets a new all-time record price of $3.17
Ethereum closes in on $1000, momentum isn't stopping
Ethereum reaches new record all-time high price of $870
Ripple (XRP) value blows up, bypasses Ethereum's market cap
Crypto expert kidnapped, had to pay $1 million BTC ransom
UnikoinGold is now available on Bittrex
Bitcoin could be worth $0, according to Morgan Stanley
Facebook Messenger malware mines Monero on users' PCs
Using 'blockchain' in new name, company shares rise 500%
MiningSky 8-GPU Mining Rig V1 Review
French dominatrix pimps clients out in 'Crypto Slave Farm'
North Korea hijacking cryptocurrency industry workers
Analyst: Bitcoin on its way to $400,000 - will happen soon
Related Tags