EA Motive is preparing the next Star Wars game for possible release in 2020, and it should be a departure from the current games on the market.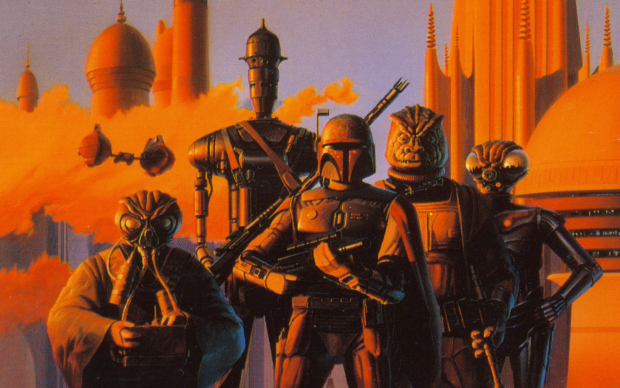 While helping its sister studios like DICE with Battlefront and Visceral with the now-canned Project Ragtag game, EA's Motive studio has been working on a new Star Wars game for years now. Motive's Montreal studio is helming the new project and exact info has been pretty scarce, but we did get a new tidbit from Motive's general manager Patrick Klaus.
According to Klaus, Motive Montreal is making "a very unique Star Wars experience." But how is it unique? Is it the setting, tone, or story that're unique? Or maybe the gameplay mechanics?
If it's the latter, what if it has built-in co-op amid a rich narrative-driven campaign that's not infused with live service microtransactions? This would actually be a departure for EA. Jedi: Fallen Order's singleplayer-only focus was a radical shift from EA's usual online-driven push.
Right now we have the following types of Star Wars games:
Live multiplayer shooters

Singleplayer-only third-person Jedi power fantasy
What if the two were merged together in a PVE-style experience? Battlefront II could carry throughout 2020 with tie-ins and other content until the next big live game.
It's also possible EA Motive's new game has shades of Visceral's cancelled Project Ragtag game.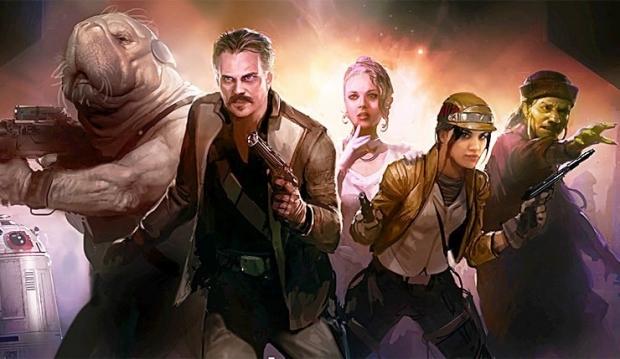 Read Also: Visceral's Star Wars game would've been multi-perspective
Motive was helping Visceral with the project's development, the same way it helped DICE with Battlefront II. EA Vancouver mostly cannibalized Project Ragtag for another cancelled game (so many cancellations!) but it's possible Motive picked up some pieces along the way.
After all, Ragtag was far into development before it was canned.
EA's Star Wars Games Saga is littered with cancellations and twisting paths. In late 2016, EA said it wanted to release a new Star Wars game every year until 2020. Suffice it to say that plan didn't go over well. Star Wars games have never been easy to develop thanks to Lucasfilm's penchant for scrutinizing even the smallest of details, but EA's missteps are the more recent examples.
In 2017, EA disrupted the timeline of Star Wars games by closing down Visceral Games and cancelling their ambitious bounty hunter-based Star Wars game.
This left a blank spot for 2018 that Battlefront II had to fill in--a trend that will continue well into 2020, nearly three years after its release.
EA Vancouver picked up the pieces from Visceral's Project Ragtag and rebooted the game into Project Orca, an online-based open-world game, which was also then cancelled by EA.
Thankfully Respawn's big-budget action-adventure game went off with a hitch. Jedi: Fallen Order launched this year with huge acclaim and reminded EA that gamers do enjoy singleplayer experiences too. The project had been in development since 2014.
The original Star Wars timeline looked something like this:
2015 - Battlefront (released)

2016 - Various DLC packs for BF1 and Galaxy of Heroes (released)

2017 - Battlefront II (released)

2018 - Visceral's Project Ragtag (cancelled)

2019 - Jedi: Fallen Order (released)

2020 - Project Orca (cancelled)

2020 - Motive's unannounced Star Wars game?
We might see EA Motive's new Star Wars game at E3 2020 with big optimizations for next-gen consoles like the PlayStation 5 and Xbox Series X, but nothing's been confirmed so far.
EA says it plans to release a new Star Wars game before April 1, 2022, but previous reports from Kotaku suggest a smaller-scale project is due out in 2020. It's unknown which timeline EA Motive is shooting for, but due to the current amount of development time put into the game, it'll probably release in 2020.