Xbox One X won't play every Xbox game in native 4K
All games will play better on Xbox One X by default, but not all of them will run in native 4K. Here's how it works.

Published Jun 12, 2017 2:33 PM CDT
|
Updated Tue, Nov 3 2020 11:55 AM CST
E3 2017 - Every game played on an Xbox One X will indeed play better, but native 4K resolution and other enhancements aren't guaranteed. Here's how Xbox One X works.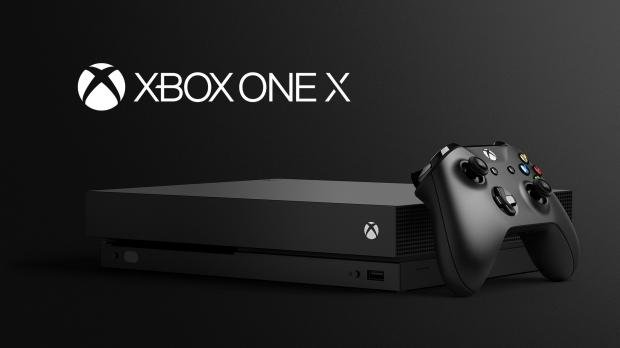 Microsoft has said from the start that developers will have the freedom to do whatever they want with Xbox One X's beefy hardware. But that kind of freedom means that there's no guarantee that all existing games will play at native 4K on the new Xbox One X. Developers have to upgrade their games with native 4K textures and add in other enhancements that tap the console's highly customized AMD SoC. Essentially Microsoft is handling the Xbox One X's game enhancements very similar to how Sony handled its Forward Compatibility upgrades on the PS4 Pro: developer participation isn't mandatory, but certain devs have partnered up to bring optimized upgrades to their games.
To bring native 4K textures and upgrades to Xbox One games, Microsoft has created the Xbox One X Enhancement Program. From now on Xbox One games supporting native 4K upgrades will be stamped with a little "4K Enhanced" on their boxes, similar to Sony's PS4 games. Developers must choose to opt-in on upgrading their games with native 4K textures, HDR, and other enhancements to tap Xbox One X's hardware and push it to the limit. These upgrades will be sent out via digital patches and updates, like PS4 Pro games.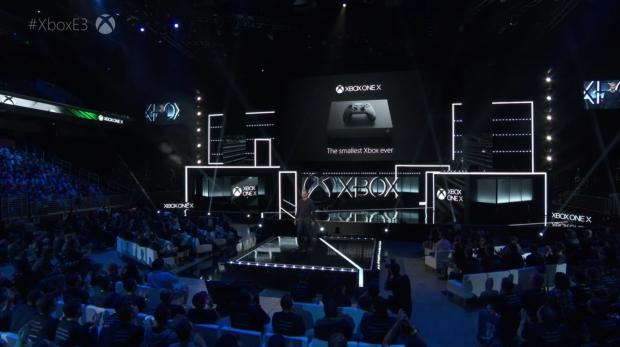 If a game isn't upgraded, it'll still natively tap the console's power, but it won't be supercharged in the same way that Forza Motorsport 7 is by hitting native 4K 60FPS on the system; the games will be upscaled to 4K UHDTVs, leverage super-sampling in 1080p HDTVs, frame rates in games with dynamic resolution will be tighter, and the games will utilize Xbox One X's 9GB of GDDR5 RAM game allocation to as a cache buffer to improve loading times and more.
And here's something quite interesting: just because an Xbox One game gets upgraded to run better on Xbox One X doesn't mean it'll automatically run in native 4K. Remember, Microsoft gives devs the choice to use the X's power as they see fit, and this doesn't always translate to bringing huge 4K textures over.
"All the [titles we showed at E3] are going to get upgraded with true 4K upgrades. You're going to see that from us, but also from our third party partners," Microsoft exec Aaron Greenberg said during an interview with Geoff Keighley.
"So you're going to have an incredible lineup of games. New games, plus a lot of games you already own are going to be upgraded with Xbox One X enhancements, and the large majority of those you can expect to be in 4K."
Xbox One X confirmed specs
SoC: Highly customized 360mm² AMD System-on-Chip built on 16nm FinFET
GPU: Polaris-derived GPU with 40 Compute Units at 1172MHz, 6TFLOPs of Compute Performance
CPU: Custom x86 "Jaguar Evolved" 8-core CPU at 2.73GHz, 4MB L2 cache
Memory: 12GB GDDR5 memory with 326GB/s bandwidth (12x 6.8GHz modules on a 384-bit bus)
Storage: 1TB 2.5-inch HDD
Media: 4K UHD Blu-ray player
So which Xbox One games will have native 4K upgrades and optimized enhancements?
Expect every first-party Xbox One game to get enhancements on the X, as well as every game shown at Microsoft's E3 2017 presser. Expect all of EA's new games to run at native 4K on the Xbox One X, including Madden 18, Anthem, and FIFA 18--as well as its other big games like Battlefield 1. Expect Ubisoft to be on board, too: we know Assassin's Creed: Origins will run at native 4K with enhancements, and we should see Far Cry 5, The Division, For Honor, and Ubi's other live games to cross over too.
The other big publishers like Activision and Take-Two should upgrade their games, too. We should see Call of Duty WWII in 4K UHD with HDR, along with Red Dead Redemption 2. GTA V is a possibility, but not guaranteed, and Witcher 3 probably won't get upgraded due to CD Projetk RED's focus on Cyberpunk 2077.
If a Windows 10 PC game has 4K textures, there's a probability it'll be upgraded with 4K UHD on Xbox One X.
"Whatever game you like to play--if you're a sports fan, racing fan, FPS fan--whatever game that is, your games are going to look and play better on Xbox One X. The benefit of having 43% more graphical performance than the next nearest competitor, having 60% more memory capability, that's a massive leap above what exists today. This isn't a new console launch. All the games you already own will play and look better," Greenberg continued.
Microsoft has yet to deliver an exact list of games that will tap Xbox One X's hardware, but we should see more information drop in the coming months.
The Xbox One X will release on November 7, 2017 for $499. Check below for a massive listing of everything we know about the console so far.
Xbox One X coverage index
Related Tags