Microsoft has tailor-made the entirety of its new 4K ready Project Scorpio console, from its highly customized hardware components like the Scorpio Engine silicon, to the software pipeline and toolsets that enable efficient game performance scaling--everything has been custom-fit in the best way possible. All the resources are synergized, and nothing is wasted--not even power. Now the company reveals how its achieved this efficiency, and it all stems from the foundation of all systems: the motherboard.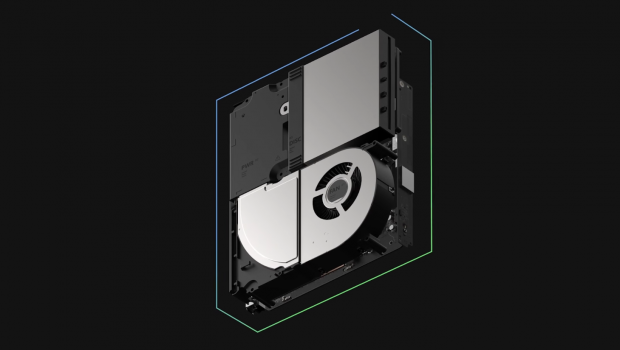 Project Scorpio's tight power efficiency is achieved thanks to the Hovis Method, a digital power delivery system infused onto the console's motherboard that fine-tunes each console's voltage. Every single chip is a little bit different, and Microsoft knows that no two Project Scorpio SoCs will be exactly the same; different chips and mass-produced parts can result in different power draws across the board, which can disrupt the system's delicate balance. The Hovis Method was employed to custom-tune each system's power settings so that there's no power wasted, and no extra heat (this gives us a very big clue that Project Scorpio will indeed be quite small).
"To maximize performance and minimize power consumption, Project Scorpio uses the Hovis Method, a cutting edge digital power delivery system that custom tunes each console's voltage," Microsoft says.
Read Also: Project Scorpio supports FreeSync, FreeSync 2, HDMI 2.1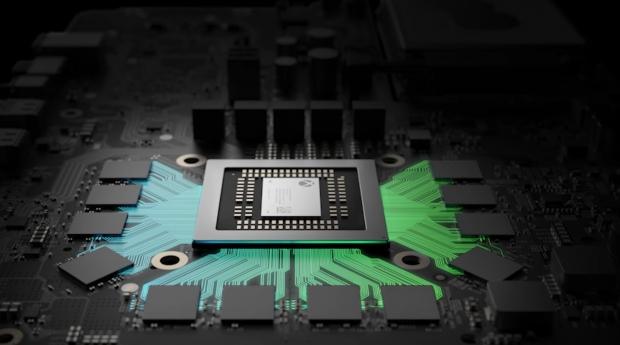 Leo Del Castillo, General Manager of the Xbox Hardware team, breaks down how the Hovis Method works and what it means for the system as a whole.
"It's not new technology in that chips have differences in settings and things like that. What is really different is that this is almost like taking the chip to a dyno," Del Castillo told Digital Foundry in a recent interview.
"If you're familiar with cars, cars get tuned on a dyno. We tune everything at the motherboard level, rather than the component level. It takes into account a lot of variations in other parts that are sitting alongside those boards."
Del Castillo gives another analogy: most consoles are like suits you buy on a rack, but Project Scorpio is a custom-tailored suit that's been designed to fit your body.
"Another analogy I would use is that you can buy a suit off the rack - a 44 regular or whatever size you are, or you can go to a tailor and have the suit fit specifically, right? That's kind of what we're talking about. That drives a much higher degree of efficiency into the system and allows us to get rid of a lot of wasted power that would otherwise come out as heat."
Customizing each console's voltage via the Hovis Method is something Microsoft has wanted to do for a very long time.
"We were really proud of this design... We put that craftsmanship into it from the inside out. Every single motherboard that comes off our line has this individually tuned voltage setting. We're really proud of it. It's something the team has being wanting to do for a few years. We're really excited to be doing it on Scorpio," Francine Shammami, Xbox Senior Engineer, told Digital Foundry.
Read Also: Project Scorpio runs Forza 6 at native 4K60FPS Ultra at 88% GPU usage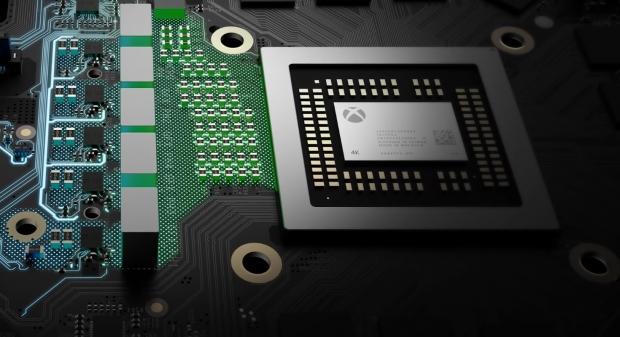 In order to fit in a compact chassis, Project Scorpio has to stay cool and be power efficient. We already know the system features a high-end vapor chamber cooler and a custom centrifugal type fan--a cooling solution usually reserved for higher-end desktop video cards like NVIDIA's GeForce GTX 1080 Ti--which should enable adequate cooling.
But the Hovis Method provides another layer of hardware efficiency and thermal reduction, and is just another step in how Project Scorpio maintains its high-end performance harmony.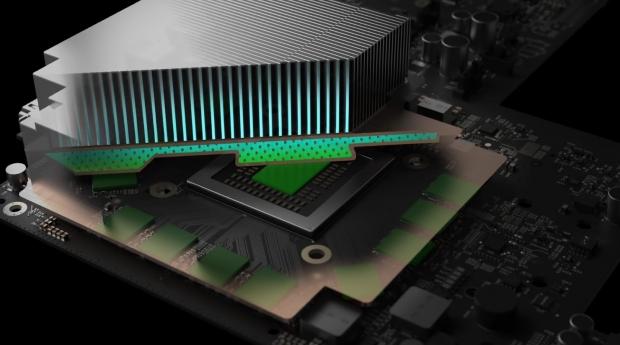 Project Scorpio not only represents a new generation in how consoles perform, but completely changes how consoles can be made. Microsoft has employed years of knowledge, know-how, and experimentation to make the world's most powerful console, but its power is only made possible due to its incredible hardware and software synergy. Like an exceptionally well-made suit, the system has been tailor-made in such a way that shouldn't be possible for a mass-produced games console, and yet it is...ditto with its native 4K 60FPS+ performance that shouldn't be possible with a Polaris GPU and Jaguar CPU.
We can't wait to test the console out and see just how efficient it is in terms of power, and how hot it gets; we expect the system will be a compact, svelte console that mirrors the Xbox One S, and this coverage certainly underlines our predictions.
Project Scorpio will release Holiday 2017, and we predict a $499 price tag to be attached to the premium console. Microsoft will reveal full details on Project Scorpio at E3 2017.
Check below for a huge content index to learn everything we know about Project Scorpio so far, and keep a look out for more news on the horizon.
Project Scorpio confirmed specs
SoC: Highly customized 360mm² AMD System-on-Chip built on 16nm FinFET
GPU: Polaris-derived GPU with 40 Compute Units at 1172MHz, 6TFLOPs of Compute Performance
CPU: Custom x86 "Jaguar Evolved" 8-core CPU at 2.73GHz, 4MB L2 cache
Memory: 12GB GDDR5 memory with 326GB/s bandwidth (12x 6.8GHz modules on a 384-bit bus)
Storage: 1TB 2.5-inch HDD
Media: 4K UHD Blu-ray player
Project Scorpio coverage index