Project Scorpio: Forza 6 native 4K60FPS Ultra at 88% GPU
Turn 10 is doing some insane, unprecedented things with console hardware...all thanks to Project Scorpio.

Published Mon, Apr 10 2017 6:25 PM CDT
|
Updated Tue, Nov 3 2020 11:56 AM CST
We've already reported that Project Scorpio enables native 4K 60FPS in Forza 6 with 66% GPU usage with normal Xbox One "High" graphics preset, and also clarified that the game even hit native 4K 60FPS with settings akin to Ultra PC settings. Now the Forza devs at Turn 10 push it even farther by confirming Forza 6 exceeded its Ultra PC in 4K 60FPS on Scorpio.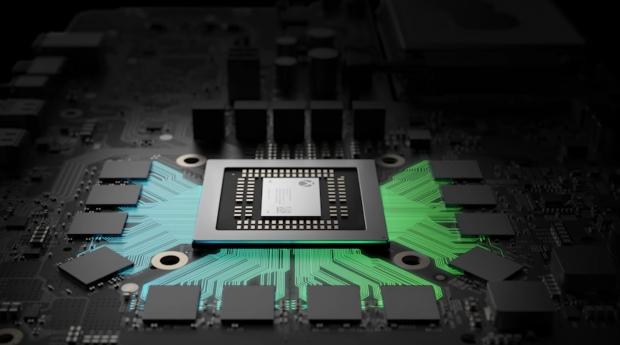 As Digital Foundry's Richard Leadbetter reports, "the quality settings from Forza Motorsport 6 Apex on PC can be fully invoked on Scorpio. Turn 10 literally ramped up everything to ultra and it just worked, with the game retaining a 4K60 performance level."
Certainly 4K 60FPS with Ultra PC settings took quite a bit of GPU usage, right? Remember Project Scorpio uses a highly customized GPU based on AMD's Polaris architecture, with 6TFLOPs of power and a 1172MHz clock speed. Oddly enough, Scorpio's GPU wasn't even maxed out hitting that insane perf: Scorpio hit 4K 60FPS Ultra PC settings in Forza 6: Motorsport Apex with 88% GPU usage.
"The crazy story here is that we've gone over our PC ultra settings and for everything that's GPU-related, we've been able to max it - and that's what we're running at, 88 per cent," Turn 10's Chris Tector told Digital Foundry. "It's horrible but we can do it and we still have the power left over."
"This is rendering the player LOD for every car, so you won't see a single LOD pop. [It's the] top-level model you'd see in race, one below what you see in Autovista, the model you usually only see for the player. And then we balance out LODs across the scene. It's a disgusting abuse of GPU power is what it is, right?"
Read Also: DirectX 12 games will have advantage in Project Scorpio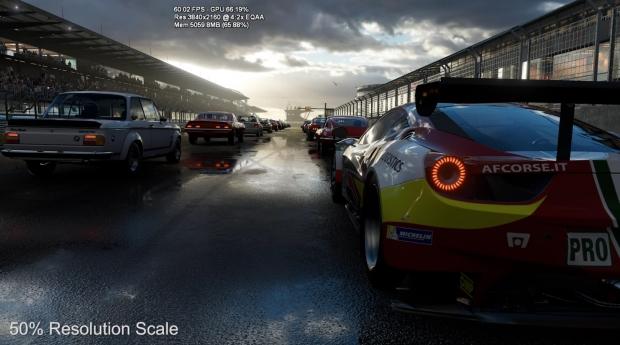 Using Project Scorpio's highly synergized platform--which sees incredibly unity between the hardware and software (Windows 10 UWP game engines, DirectX12 APIs, toolsets, etc)--developers are able to create experiences that sit much closer to their original vision. Devs no longer have to make such drastic trade-offs and compromises to hit a resolution or frame rate target, and often have system resources left over after meeting said targets to use in optimizing the game even further.
Every facet of Project Scorpio is balanced in a kind of performance harmony that lets developers tap the full suite of hardware and software to do some pretty impressive things, like hitting native 4K 60FPS--which really shouldn't be possible with the kind of hardware Scorpio pushes. But it's made possible because of the tightened, silicon-level synergy between the components and the in-game engines used to make games.
"The awesome part about the whole story [is] that we can spend all this time heading into the future," Tector affirmed in the interview.
"Instead of saying how are we going to wrestle to get the performance on this, we're actually saying we can make this quality trade-off or this quality trade-off and spend that time iterating heading towards much better image quality - so instead of stressing about getting to a final resolution for titles or a final frame-rate, we can really drive it all into quality."
Read Also: Project Scorpio could challenge GTX 1070 and Fury X GPUs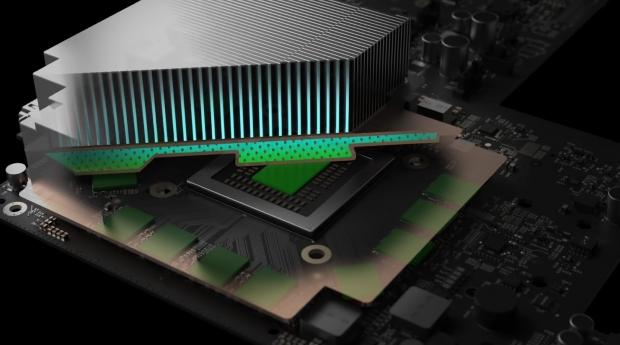 Whether or not Project Scorpio can hit native 4K 60FPS in all of its games wholly depends on the developer themselves. Turn 10 has been a distinct transformative force in Project Scorpio's overall development, so it's naturally that the studio can do some insane things with the hardware.
It'll be interesting to see what third-party developers have to say about the console's capabilities...however we have already heard Monolith call Project Scorpio a "powerful beast".
Project Scorpio is slated to release Holiday 2017, and Microsoft will showcase the 4K console during its E3 2017 presentation.
Check below for a sizable index of all our current Project Scorpio coverage.
Project Scorpio confirmed specs
SoC: Highly customized 360mm² AMD System-on-Chip built on 16nm FinFET
GPU: Polaris-derived GPU with 40 Compute Units at 1172MHz, 6TFLOPs of Compute Performance
CPU: Custom x86 "Jaguar Evolved" 8-core CPU at 2.3GHz, 4MB L2 cache
Memory: 12GB GDDR5 memory with 326GB/s bandwidth (12x 6.8GHz modules on a 384-bit bus)
Storage: 1TB 2.5-inch HDD
Media: 4K UHD Blu-ray player
Check out all of our technical Project Scorpio coverage here:
Related Tags