EA may monetize Battlefront 2's class unlockables
Battlefront 2 will have tons of unlockables to keep players busy after launch, and we predict new content will funded by microtransactions.
Published
5 minute read time
Like DICE's original Battlefront game, Battlefront 2 will feature heaps of unlockables--weapons, skins, emotes, etc--to ensure players keep on playing months after launch. But will these unlockables be monetized with microtransactions and in-game currency?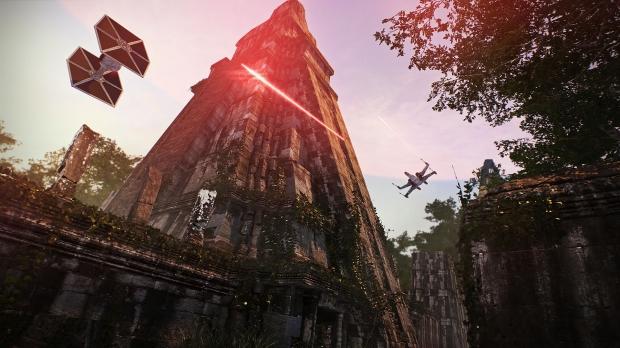 We reported earlier that Battlefront 2 might have microtransactions to help fund new in-game content like maps, weapons, classes, heroes, etc. DICE's Bernd Diemer hinted that Battlefront 2 won't have a season pass and will instead opt for "something different" that won't "segment the community," which is usually code for suffusing a game with virtual currency and mTX (aka microtransactions). "I cannot talk about the specifics of this, but we have something different in mind that will allow you to play longer, be [more] invested in the game without having a fragmented community," Diemer said at the Star Wars celebration.
However, EA quickly jumped in to say that official live update plans for Battlefront 2 haven't been revealed yet. Now many saw this as EA trying to detract Diemer's bold statements, and that Battlefront 2 might have a season pass after all.
Here's EA's quote in full:
"While we're not ready to confirm any live service plans just yet, what we can say is this we heard the feedback from our Battlefront community loud and clear. We know they want more depth, more progression, and more content. So we're focused on delivering that in every dimension of Star Wars Battlefront II. We'll have more to share about our plans soon."
I think this is much less likely: I think microtransactions will be used to fund "free DLC" and content similar to Titanfall 2's and Destiny's models, and the game's massive unlockables will be the main source of in-game purchases.
But unlike Titanfall 2 or Destiny, Battlefront 2's microtransactions should directly affect multiplayer in key ways, and DICE/EA might even facilitate a special mode for microtransactions like 343 Industries did with Halo 5's Warzone gametype.
I predict that players will be able to spend real money on in-game currency such as "credits" to buy items like weapons, emotes, skins, gadgets, abilities, and custom ships for galactic combat. Players will indeed be able to unlock this content by simply playing the game, and Battlefront 2 shouldn't betray the time vs money balance mTX is built off of.
Read Also: Battlefront 2 campaign will be an emotional multi-perspective story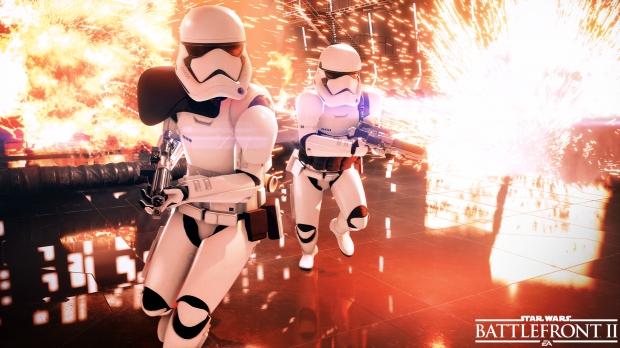 Why do I think this? I've already outlined my reasoning behind microtransactions. Now for the other half of the equation.
Battlefront 2's design director Dennis Brannvall recently confirmed that the game would have a massive influx of unlockables to keep players busy for months after release, and that DICE is "very passionate" about supporting Battlefront 2 after launch. This is basically the other half of my predictions, and tells me that DICE's "different" funding strategy will be centered around in-game purchases of a slew of unlockables and multiplayer content.
"There's a lot of stuff for you to unlock and customize and that's our main way of making sure people can play this game for a long time," Brannvall said during a Q&A session at the Star Was Celebration.
"We have a very long tail to our game. We are very passionate about supporting it post-launch. [...] We want players to play for a long time so there will be a lot of cool stuff for you to unlock."
Read Also: Battlefront 2 features 40-player multiplayer mode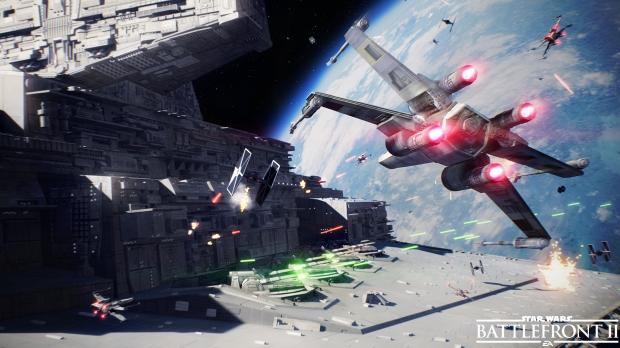 EA makes a ton of its money from microtransactions, especially its loot-bag style Ultimate Team strategy. This is prevalent throughout most EA games with an online multiplayer aspect, and we've most recently see in it Mass Effect: Andromeda's multiplayer. Now I'm not sure if Battlefront 2's microtransactions will be blind-bag style or not, but it would make the most sense insofar as money-making.
That style of microtransaction, however, would likely fragment the community as a whole...and DICE/EA can't really afford to do something like that. These players are already fickle after Battlefront's slew of DLC purchases, and this could really rock the boat.
In any case, I expect EA to reveal full details on Battlefront 2's online infrastructure during its EA Play event in June.
Battlefront 2 will release November 17, 2017 on PS4, Xbox One and PC. Check below for a list of everything we know about the game so far.
Battlefront 2 details
Full singleplayer campaign that bridges Return of the Jedi and The Force Awakens, play as Imperial special forces commander Iden Versio

New heroes from across all three eras: Darth Maul, Yoda, Luke Skywalker, Kylo Ren and Rey confirmed

Maps from all three eras: prequel, original trilogy, expanded universe - Theed, Takodana, Hoth, Endor, Kamino, Mos Eisley, Yavin-4 and Starkiller Base confirmed

20 vs 20 multiplayer mode

Galactic space battles

Offline 2-player split-screen co-op

Customizable characters and heroes

No season pass, but may have microtransactions

EA Access and Origin Access subscribers get 8-day early access trial starting Nov 9

Releases Nov 17, 2017 on PS4, Xbox One and PC
Battlefront 2 coverage
Related Tags