Battlefront 2 revealed, coming November 17
Battlefront 2's expanded universe story will be told through the eyes of an Imperial special forces femme fatale.

Published Sat, Apr 15 2017 2:17 PM CDT
|
Updated Tue, Nov 3 2020 11:55 AM CST
Electronic Arts today revealed Battlefront 2's official reveal trailer as part of the Star Wars: Celebration, showing off story elements and multiplayer teasers.
As we reported in our original coverage, Battlefront 2 will feature a multitude of eras and heroes across "all three eras" of the Star Wars timeline: prequel, classic universe, and expanded universe.
The game's main campaign, however, will be told through the eyes of an Imperial special forces commander named Iden Versio, and takes place in the expanded universe. The story itself takes place 30 years between the end of Episode VI: Return of the Jedi and Episode VII: The Force Awakens, and players will "avenge the Emperor" and rebuild the Galactic Empire, possibly forming the first seeds of Episode VII's The First Order.
"Featuring new characters created by Motive in close partnership with the story group at Lucasfilm, the Star Wars Battlefront II single player campaign will deliver a new exciting story to the Star Wars universe. Taking place in the 30 years between the destruction of Death Star II and through the rise of the First Order, the single player story introduces Iden Versio, the leader of Inferno Squad, an elite special forces unit of the Galactic Empire, who are equally lethal on the ground and in space. In addition to Iden, players will also encounter and play as other iconic Star Wars heroes and villains like Luke Skywalker and Kylo Ren during the campaign."
"We wanted to create a campaign that told a story we haven't seen before in Star Wars," says Mark Thompson, Game Director at Motive Studios. "It was important for us to tell a new authentic story, one that gives players a brand-new perspective. By putting players in the boots of an elite member of the Imperial forces, we can show them what the battle was like from the other side."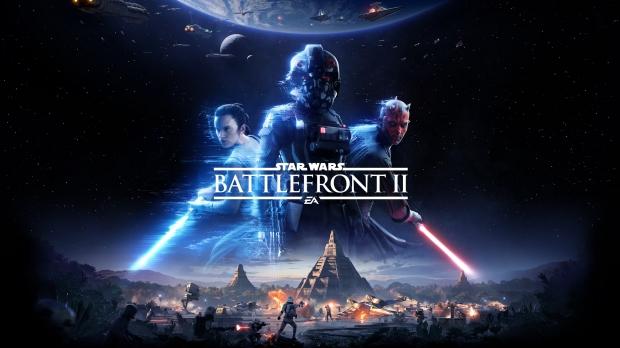 DICE promises to evolve Battlefront 2's multiplayer to new heights and make it the "ultimate Star Wars battleground." The game will support modes up to 40 players, and has a ton of maps and missions across all three eras. Galactic-scale combat will also be featured in the sequel, and Criterion is responsible for creating vehicle-on-vehicle dogfights in the stars.
Star Wars Battlefront 2 will release November 17, 2017 on PS4, Xbox One and PC.
Related Tags