I fully expect EA to offer early access trials for all of its big-name games, and Battlefront 2 is the latest: EA and Origin Access subscribers will get to try DICE's new Battlefront shooter eight days before its release.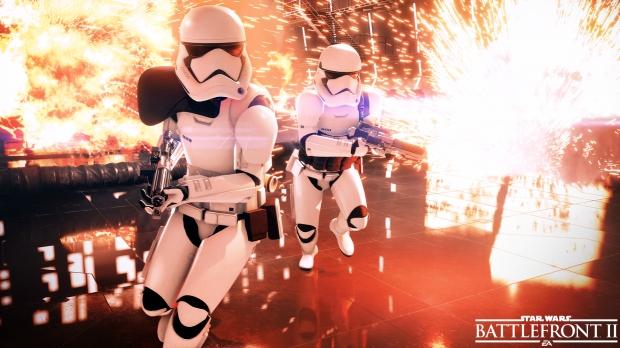 Battlefront 2 is scheduled to launch November 17, 2017 on all platforms, but EA Access subscribers on Xbox One and Origin Access members on PC actually get to try it as early as November 8, 2017. Naturally PS4 owners are locked out of the deal since Sony has barred EA Access from its console. EA hasn't confirmed how beefy the First Access Trial will be, but we expect it to be similar to Mass Effect: Andromeda's by offering a set amount of playtime. No info on a public or closed beta test has been revealed, but expect that info at EA Play in June.
"Try Star Wars Battlefront II starting November 9 when you join EA Access on Xbox One or Origin Access on PC. Your progress carries over to the full game if you decide to buy," EA confirmed. So we should have to download the full game for the trial just like with Mass Effect: Andromeda to ensure our data carries over. We don't know how big Battlefront 2 is just yet, but the PSN listing says "minimum 50GB of save data," so that could be the base install size.
EA is also offering early access to the full game. If you pre-order Battlefront 2's $79.99 Elite Stormtrooper Deluxe Edition you can play the game three days ahead of everyone else, and unlock a bunch of extras like enhanced troopers and weapons for multiplayer, and even hero skins for Kylo Ren and Rey from Episode VIII: The Last Jedi.
Battlefront 2 Standard Edition pre-orders also unlock The Last Jedi Heroes skin pack, too, but don't get the 3-day early access or the extra bonuses. Essentially you're paying $20 to get higher-end gear and to play the game 3 days early to rack up EXP and level up ahead of other multiplayer players.
Read Also: Battlefront 2 will have 40-player multiplayer mode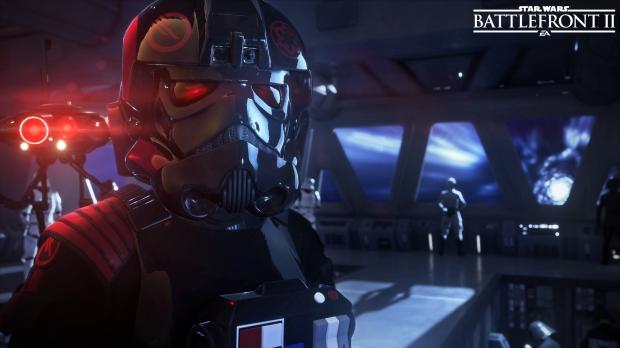 Star Wars Battlefront II: Elite Trooper Deluxe Edition

The Star Wars Battlefront II: Elite Trooper Deluxe Edition turns your troopers into the ultimate opponents. Every trooper class (Officer, Assault, Heavy, and Specialist) is upgraded, delivering superior firepower, deadly weapon modifications, and epic combat abilities.

Pre-order the Star Wars Battlefront II: Elite Trooper Deluxe Edition and receive a range of bonuses, including:

Access to play Star Wars Battlefront II on November 14-a 3-day head start

Upgraded versions of all 4 trooper classes (Officer, Assault, Heavy, and Specialist)

4 epic ability upgrades-one for each trooper class

Instant weapon unlocks and weapon modifications for each trooper class

Exclusive Kylo Ren- and Rey-themed looks, inspired by Star Wars™ : The Last Jedi™

Epic ability modifiers for Kylo Ren and Rey

An epic ability modifier for the Millennium Falcon
Read Also: Battlefront 2 may have microtransactions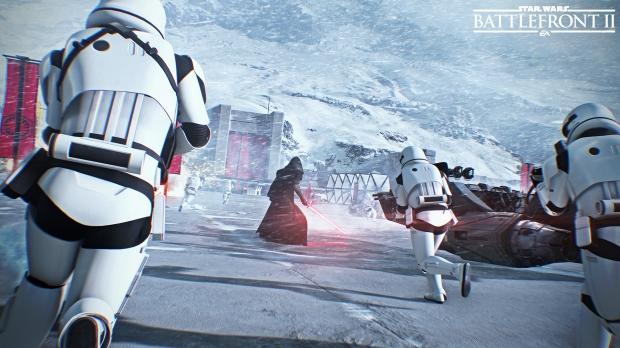 Here's what we know about Battlefront 2 so far:
Full singleplayer campaign that bridges Return of the Jedi and The Force Awakens, play as Imperial special forces commander Iden Versio

New heroes from across all three eras: Darth Maul, Yoda, Luke Skywalker, Kylo Ren and Rey confirmed

Maps from all three eras: prequel, original trilogy, expanded universe - Theed, Takodana, Hoth, Endor, Kamino, Mos Eisley, Yavin-4 and Starkiller Base confirmed

20 vs 20 multiplayer mode

Galactic space battles

Offline 2-player split-screen co-op

Customizable characters and heroes

No season pass, but may have microtransactions

EA Access and Origin Access subscribers get 8-day early access trial starting Nov 9

Releases Nov 17, 2017 on PS4, Xbox One and PC
Star Wars Battlefront 2 will have a simultaneous worldwide release on November 17, 2017 on PS4, Xbox One and PC, and for more information check the official press release.