Battlefront 2 has multi-perspective, emotional campaign
Battlefront 2's singleplayer campaign will be unique, emotionally-gripping, and bridges two major Star Wars timelines together.

Published Sun, Apr 16 2017 7:21 PM CDT
|
Updated Tue, Nov 3 2020 11:55 AM CST
Star Wars: Battlefront 2 will have a fully fleshed-out singleplayer campaign that takes players to the Dark Side of the Force, showing what the fall of the Galactic Empire was like for Imperial soldiers.
EA affirms that Battlefront 2's campaign story will be everything fans have wanted. The story appears to be a dynamic interweaving tale that spans the 30 years from Return of the Jedi and The Force Awakens, and centers around Iden Versio, an Imperial Commander who witnessed the fall of the Empire and helped rebuild the pieces to make The First Order.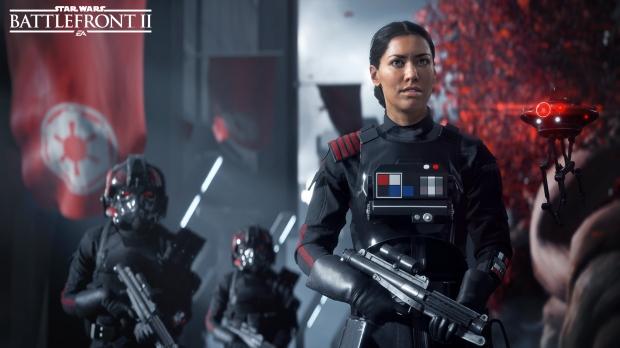 The story itself was made by EA's Motive studio, and Spec Ops: The Line's Walt Williams as well as ex-IGN editor Mitch Dyer have penned the plot. EA promises Battlefront 2's story will be "emotionally gripping" and feature "revenge, betrayal, and redemption."
While the campaign storyline features all-new characters, everything in the story will be official Star Wars canon. The campaign was written in close partnership with Lucasfilm and will feature iconic Star Wars heroes and villains while exploring the grey area between Episode VI and Episode VII. In fact, EA confirms the story will shift perspectives, and we'll not only encounter characters like Luke Skywalker and Kylo Ren, but we'll be able to play as them in the game, too. Since Battlefront 2's campaign is centered around the Galactic Empire, I expect we only get to play as Kylo Ren and other villains, but there's a chance the story will swing over to the Rebellion as well.
Read Also: Battlefront 2 will have 40-player multiplayer mode
"We never describe the Empire as the bad guys. We never say Iden is a villain. We present the other side of the conflict."
"We wanted to create a campaign that told a story we haven't seen before in Star Wars," says Mark Thompson, Game Director at Motive Studios. "It was important for us to tell a new authentic story, one that gives players a brand-new perspective. By putting players in the boots of an elite member of the Imperial forces, we can show them what the battle was like from the other side."
"It was the idea of the explosion [that] the Death Star II is seen as a victory," Mark Thompson said at the Star Wars Celebration event. "That's how it's framed: a celebration. But we wanted to turn that victory into a loss from the Imperials perspective. We wanted the event to strengthen Versio's belief and make her want to avenger her emperor."
Read Also: Battlefront 2 may have microtransactions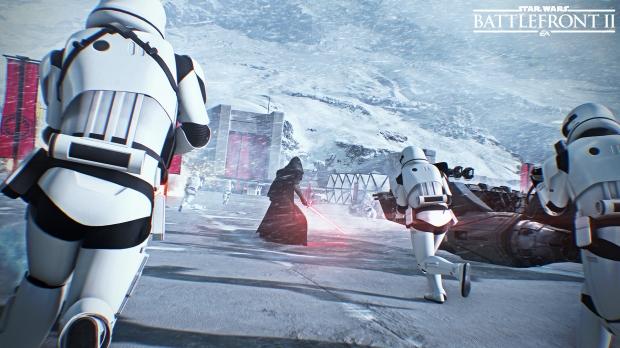 Thompson says that its up to the players to decide who's bad and who's good, and Battlefront 2's story will just present the side we didn't see--the ruins of an empire that once stretched beyond the stars, now reduced to scraps and debris.
"We never describe the Empire as the bad guys. We never say Iden is a villain. We present the other side of the conflict."
This kind of perspective is entirely unique for Star Wars. Up until now, fans have been readily guided towards good vs evil, but as any Grey Jedi will tell you it's never that simple. War is never that simple.
"We settled on this idea of telling a story from the Imperial perspective. The idea of special forces soldiers gave us this chance to become a new hero," Thompson concluded.
Battlefront 2 will release November 17, 2017 for PS4, Xbox One, and PC.
Related Tags